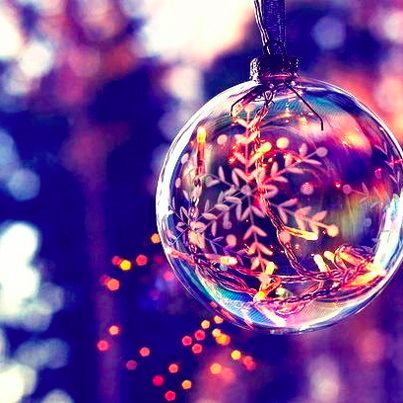 At Christmas time, things can get a little stressful.
Emotions run high, tempers become frayed and it can feel like things are spiraling out of control.
Before I give you some handy tips for dealing with the stresses and strains of Christmas, lets take a look at the reason behind the chaos.
Why do things get so crazy this time of year?
There are a lot of pressures and demands on us during the festive season. Financial pressures can weigh us down as we struggle to buy enough presents for family and friends.
Family commitments can become overbearing with long lost relatives popping up and we are sometimes forced to spend time with family members that we don't necessarily gel with.
But the thing that I see happening the most is that we just try to do too much. Interestingly, we create our own chaos by setting ourselves unrealistic tasks and goals – when really what we need to do is simplify things.
Richard Branson once said:
"Complexity is the enemy. Any fool can make something complicated. It is hard to make something simple."
Perhaps its time to simplify the festive period this year? To pull back on the unnecessary pressure that we unknowingly create for ourselves.
Maybe it's time to focus on what really matters during Christmas time – rather than getting caught up in all of the events and the shopping lists.
When you think about the purpose of everything that we strive to achieve during Christmas – it's really about just letting go, relaxing and having fun with family and friends. And this doesn't need to be stressful.
One thing that's important is to let go of perfection. I've talked about the dangers of trying to be perfect before and Christmas is a great opportunity to just loosen expectations a little and focus not on creating the perfect day, but on creating a happy day. You can achieve happiness and success without perfection – so when the potatoes don't turn out quite like you wanted them to, or the ham isn't quite as crispy as you like it, maybe just this once you can let it go and enjoy it anyway.
Last week I wrote about how important it is to take a rest when you're really busy. And that by taking some time out, you actually create more energy to get what you need done. Instead of filling every spare second with an activity or a social event, plan some time to rest and relax.
What you'll notice is that you enjoy the times when you are social and busy more, because you'll have plenty of energy to fully enjoy them. Is there really any point in squeezing in so many social occasions that you are too exhausted to really participate in any of them?! Kind of defeats the purpose if you ask me 🙂
So, maybe this Christmas-time you can enjoy a stress free holiday by choosing to simplify things a little, letting go of the perfect Christmas and taking a well-deserved rest.
Simple
Life

Strategy: 7 Tips for a Stress Free Christmas

1. Stop trying to 'do too much'. Make a list of everything you have planned for Christmas and then take a step back and simplify things. Get ruthless and cross off those things that are adding too much stress and really aren't necessary.

2. Let go of the perfect Christmas. Know that 'perfection' is not about the quality of your Christmas dinner, or the size of the presents under the tree, it's about the 'quality' of the time you spend with those close to you. Focus on having a happy Christmas, not a perfect one.

3. Be prepared. Instead of leaving things to the last minute and causing unnecessary stress; get prepared. Cast your mind back to last year and think about what you learned? Did you need to plan a bit more time for shopping or cooking, or invite a few less people over? Make things easier on yourself by getting organized.

4. Be patient with difficult family members. We all have family members who push our buttons. Practice patience this Christmas time and rise above any comments that would usually cause you to lose your temper or react in a way that causes unnecessary drama.

5. Ask for help. Often we can take too much on and then feel like we are left doing everything. It's OK to ask friends and family for help – you don't have to do everything yourself. People like to be involved so make sure the hard work is shared instead of one person taking it all on.

6. Remember to take a rest. Instead of over-committing during the holidays. Schedule in quality time with friends and family plus some relaxation for you to recharge.

7. Don't take it too seriously. Sometimes we get a little crazy and end up killing the festive fun in the process. Notice if you are becoming overly serious about Christmas events and remind yourself that Christmas time is for having fun and relaxing – NOT for stressing and worrying over the small stuff. Plus remember that there will be another Christmas next year, and the one after that and the one after that so it's not the end of the world if this one doesn't turn out exactly how you wanted it to! Take a deep breath and let it go!

This year, decide for yourself to have a calm and peaceful Christmas and leave the drama behind!
Know someone who's stressed about Christmas? Share this article with them!
Image Source: Parisienne
More Simple Life Strategies:
Join 108,000 beautiful souls on the Simple Life Strategies Facebook page to get access to articles before anyone else!