50 Ways to Let Your Hair Down Today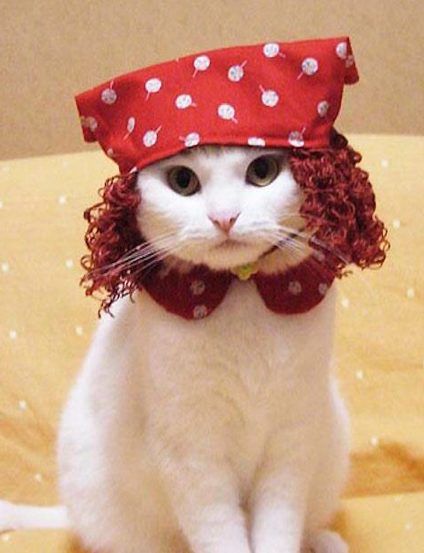 On Saturday night I went out and danced all night long until my feet hurt.
I haven't done that in a while.
But damn it felt good.
I think sometimes we can take life too seriously.
Sometimes we get caught up in the routine of life and serious things like paying the bills and going to work and being responsible.
Sometimes we forget one thing:
Life is for living!
When you're too busy looking forward towards goals or looking backwards at the things that went wrong, you can miss the moment, and ultimately miss life.
We all live busy lives. We all have responsibilities to meet, but I believe it's dangerous to live life too seriously.
Because you know what?
You only get one life.
This is it.
Right now.
Right here.
This moment.
So don't be sitting around getting bogged down by the serious things, get out there and have some fun.
All those things that you never have time to do that you always wanted to do?
Now is the time to make it happen.
Not tomorrow or the next day or next week or when you get time.
Now.
Simple
Life

Strategy: 50 Ways to Let Your Hair Down

1. Go out and dance all night until your feet hurt

2. Jump out of a plane

3. Dress your pet up in a ridiculous outfit (like the redhead in the picture)

4. Host a pot luck dinner party where you set one cuisine theme and everyone brings a share plate

5. Have a chick flick movie marathon (or action / cop films for the boys)

6. Have a food art party where everyone brings something that's creative and edible (and maybe a food fight)

7. Soak up some culture (get out to an art gallery or museum)

8. Take a beach walk

9. Have a karaoke night

10. Throw a fancy dress party

11. Host a clothes swap event where you and your buddies swap old clothes that you no longer want

12. Have a garage sale

13. Paint a picture with your eyes closed (or open)

14. Go on a road trip

15. Organise a charity event (black tie dinner, dress up party)

16. Go camping

17. Visit someplace you've never been before (but always wanted to go to)

18. Have a games night (board games, trivia)

19. Host a sports tournament (pick your sport: tennis, darts, golf, hula hooping)

20. Have a bonfire (with marshmallows, sparklers & damper bread)

21. Bake a cake

22. Jump in the ocean for a swim

23. Learn a new recipe

24. Go to a comedy club

25. Crank the music up and sing your heart out

26. Go for a bike ride

27. Head to a national park for a long bush walk

28. Go to a theme park and go on the scariest roller coaster you can find

29. Go on a blind date

30. Go and see some live music

31. Get up early enough to see the sun rise

32. Have a picnic

33. Have a pillow fight

34. Go vintage shopping

35. Make a movie, song or dance

36. Go see a magician (or secretly learn magic & impress your buddies)

37. Get your astrology chart done

38. Dance in the rain

39. Go and see the sunset somewhere with someone you love

40. Go snorkeling or diving and hang out with the fishies

41. Make ice cream

42. Write a book

43. Go to a music festival

44. Host an open mic night (anyone can sing, play music or do comedy)

45. Start a book club (or join one)

46. Go to a park

47. Go out on a boat for the day

48. Have a pamper night (face masks, pedicures and girlie gossip)

49. Try a new dance or exercise class

50. Scream. Out loud. Just for the hell of it.

Know someone in need of some inspiration? Share this article with them!

Read more Simple Life Strategies here: