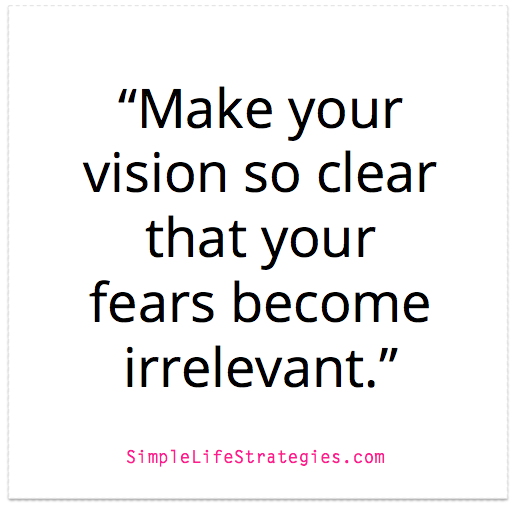 So…I haven't mentioned this yet…or made it official…but…I'm pregnant!
Yep almost 6 months now (scroll down to the bottom to see a wee pic).
It's been an amazing ride, lots of ups and downs, but all round a magical experience.
Anyway, the reason I'm telling you this is because I was pondering why I'm so happy right now and I worked out that a huge amount of my happiness is coming from the WAY that I'm currently working.
It dawned on me the other day that I've created a stress-free career that I LOVE, that also fuels my perfect lifestyle and I want to share with you how this all came about…because I believe this is possible for you too.
I mean if I can do it, then so can you right?
Lets rewind a bit.
A few years back when I was designing my dream career, I wrote what's called an 'ideal lifestyle.' This is something I teach in my Find a New Career in 30 Days program, and it's a way of stepping into the future of your career dreams.
Your ideal lifestyle should in great detail, describe a vision of exactly how you want to be living & feeling and what you want to be doing in your dream career 3 years from now.
I've researched many of the happiest, most successful people on the planet, and they ALL had a crystal clear vision of what they wanted to create in their lives, before they went out and created it.
It's almost like you need to create it first mentally, or on paper – and then you can go out and create it in reality.
Interestingly, one of the most important things for me was that my dream career would be flexible enough (and financially rewarding enough) to allow me to start a family and to bring a baby into the world.
I knew that I didn't want to be working long hours or be too stressed out while I was pregnant – I wanted to be able to take it easy and rest when needed, while still growing my business at the same time.
So…this is the exact picture I painted.
In this 'Ideal lifestyle' I imagined switching my focus from 1:1 consultations to the development of an online business offering that would allow me to help more people all over the world, yet also free up my time so I could have my first baby without worrying about money, or stressing out over work.
I had no idea HOW I would make any of this happen, and yet I still put down this vision onto paper.
And you know, I actually dug out the piece of paper that I had scrawled my ideal lifestyle on all those years ago, and no word of a lie – pretty much EVERYTHING I wrote has since come true.
It actually brought tears to my eyes, because I could not believe just how much of what I wished for was now my reality.
In-fact I had vastly outdone everything that was written down – I had created an even better life than the one I wished for…I had achieved my dreams times ten!
Such an amazing feeling!
And I hadn't even really noticed I'd done it.
Not until I went back and re-read what I'd written.
Isn't that the best?
I guess you could say I'm living proof that you really can turn your wildest dreams into a reality!
Now, for the last 6 months in my pregnancy, I've been so blessed to have minimal work pressures (I actually could just do an hour of work a day – but to me, work is my passion so I actually prefer to work more because I love it so much!).
This has meant that in my first trimester – when I was horrendously sick and bed-bound for 6 weeks, I was fine to just take the time off.
NO big deal.
My business carried on growing…the wheels kept on turning….all because of the way I had consciously set it up as designed in my ideal lifestyle.
And now in my second trimester, I'm able to take naps when my body tells me to rest and I'm able to work as much or as little as I please.
And for me, it's not about creating a magic solution so you don't have to work.
I've found that this is a completely unfulfilled way of living because you ultimately lack purpose.
But what it has allowed me to do, is to work just enough (while respecting my body's needs during pregnancy) so that I can continue to make a difference in the world.
All in all – it's about creating a beautiful sense of balance in my life.
And this I believe is why I'm feeling so deliriously happy right now.
And the exciting thing is – that this is 100% possible for you too.
SO, if you're wondering what the hell YOU want to do and what your dream career might be, then take a moment to consider how you want to be living in a few years time?
Get clear on the kind of lifestyle that will make YOU feel super happy and content.
Think about it…where do you want to be living? How do you want to be feeling? What hours do you want to be working and where from.
Get clear on what you really want to create.
Design your dream career on paper…
And then go do it.
It's really that simple!
Our next step as a family is to take advantage of the location-independence we've created with our business.
This means, once the baby arrives, we can go to Italy for a month or the UK to see our families, all while growing the business and contributing to the world.
It means we have LOCATION – FREEDOM!
And to me that is so fricken exciting.
So that's all really, I just want you to spend a moment to think about what is SUPER EXCITING for YOU.
To spend a moment creating your future.
We're all different and what excites me might not be your cup of tea, so you need to work out what's right for YOU.
What I do know though is this:
Only by getting that clarity first will you then be able to move forward and create a life and career that you LOVE.
And honestly, nothing in the world beats that.
Tell me in the comments below – what's your ideal lifestyle? How would you like to be living in your dream career 3 years from now? I would love to know 🙂
With love
Zoe B
Join 108,000 beautiful souls on the Simple Life Strategies Facebook page to get access to articles before anyone else!
P.S. I've been experimenting with Facebook live, so if you're not on my Facebook page then join the 50,000 other lovelies and see my first few (slightly awkward) Facebook live streams! I just did one about this topic 🙂 Check out Facebook >>here.