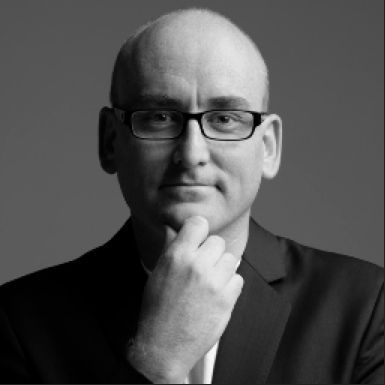 Two Days ago I attended the annual Problogger Training Event on the Gold Coast in Australia. I've been a fan of Problogger since I had the idea to launch my own blog a few years ago and have really learned so, so much from the resources on this site. If you're thinking of starting a blog, this is definitely your first stop.
I have to say, all expectations of Problogger founder; Darren Rowse, were completely blown out of the water when he got up on stage for the keynote introductory speech. Darren is an unassuming, down to earth kind of guy who has this air of being a genuinely affable human being. That's because he just is. He's one of those people that you meet who is admired and respected by so, so many, yet he's managed to retain a sense of normality.
There's a misconception that successful people are often arrogant and overbearing, but in my experience the most successful people I've met have always been quite the opposite.  Instead, they tend to exude humility and self-assurance with a fair amount of grace. When you know you are good at what you do – you don't have to shout about it. You let your actions speak louder than your words.
Vulnerability is the best policy
One of the things I loved the most about Darren's opening speech at Problogger 2013 was his willingness to be vulnerable. His appearance was deceptive – he looked decidedly calm, cool and collected and perfectly natural up on stage, yet he admitted that a few weeks ago he had literally been in the fetal position saying 'I can't do this!'. Isn't it funny how we can look at people who have achieved great things and just assume that it all came naturally to them, when the reality is that like us, they too were petrified, they just went ahead and did it anyway.
Some time ago, Brenee Brown famously appeared on TED with a talk about the power of vulnerability – and I really do believe that we completely undervalue this as a trait. When you allow yourself to be vulnerable, people can really connect with you because you're stripped back, you're raw and you're the essence of who you are. There is no façade, you are just being you, with no barriers, no projections, no pretense. There really is something beautiful about being vulnerable and I urge you to try it out. I promise it's not as scary as you might think. In-fact it's liberating.
Courage is not what we think it is
Darren went on to admit that he is actually a very shy person and he has a fear of meeting new people. And so organizing a huge training event with 500 bloggers (all of whom are desperate to grab a piece of Darren in every break) must have been just terrifying for the guy! Yet – he went ahead and did it anyway. I have such respect for people who push through their fears in pursuit of the bigger picture, the wider challenge, the larger goal. As someone once said to me:
"Courage is not the absence of fear, but the ability to push through it".
I've written a lot about facing fears – and the evidence is overwhelming when it comes to understanding how people deal with fear. Pretty much every piece of research I've found has concluded the same thing – that there is no such thing as 'fearless' people, just people who have the balls to stand up to their fears and to take control and push right through them. Maybe you can take one small fear today and choose to face it head on. Who knows, things might just be better than you think on the other side.
The power of gratitude
I'll share one more thing that Darren said that I found really inspiring at the Problogger event and that's this:
"This morning I cried in my bed at 4am thinking about how great my team are."
Now seeing as I spent the first part of this post hammering home the importance of being vulnerable, I feel it's only fair I admit something to you. A tiny little tear actually welled up in my eye when I heard this. It just wasn't what I was expecting at all. Such humility to be thinking of not just himself, but of the team around him that have helped to make the Problogger event possible in 2013.
Gratitude has to be one of the most powerful emotions especially when it comes to personal happiness. In-fact the research has shown that there is a direct correlation between happiness and gratitude. So those people who take the time to be grateful for things in their lives on a regular basis live much happier lives. It makes sense right – when you're feeling grateful for something you're ultimately experiencing a positive thought instead of a negative one. So gratitude in some ways, is a positive thinking exercise. What can you think of right now that you're grateful for? Pick three small things and notice how you feel afterwards.
So all I can say is that the Problogger event was hugely inspiring right from the very first keynote speech and Darren did a great job of setting the tone for the following 2 days.
There were so many other inspiring people at the Problogger event and I'll share more with you in future posts, but for now I'd like to dedicate this post to say a huge THANK YOU to Darren and the team for organizing such a well thought out, passionate and inspiring event. And also for walking the talk when it comes to three of the most honorable values in a successful individual: Vulnerability, the Courage to face fears and Gratitude.
Simple
Life

Strategy: 3 Things Darren Rowse Taught Me at Problogger 2013

1. Allow yourself to be vulnerable. Know that there is power in vulnerability and people will love you more (not less!) if you show your true colors.

2. Stand up to your fears. Don't wait for a magic ray of courage to come your way. Realise that courage is not the absence of fear but the ability to just push right through it!

3. Be grateful. Remember to take time to be grateful for the things in your life that are going well. This is a surefire way to a happier life!
If you were inspired by Darren too, please share the love around!

More Simple Life Strategies:
Join 108,000 beautiful souls on the Simple Life Strategies Facebook page to get access to articles before anyone else!