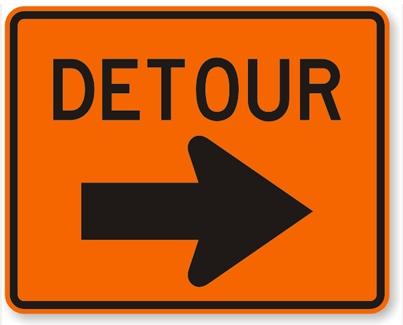 When I was 18 I had a bit of a shock.
I found myself in a pretty unpredictable, crappy situation.
Up until that point I'd always achieved. At 16 years old I'd done well at school coming out with all As & Bs.
And then college happened.
Parties. Fun stuff. I guess you could say I got distracted. And also maybe a little over-confident in my ability to achieve. I'd forgotten the one crucial ingredient of success; hard work.
So when it came to results day at college I was in for a little surprise. This time I hadn't smashed it. This time I'd F*$!ed it. I came out with below average grades and a pretty big slice of humble pie.
I think what happened next was part denial, part nonchalance. I worked in a bar for a year, had ALOT of fun and then travelled to Australia for a year of backpacking.
When I got back 2 years later, I'd had enough of the fun stuff and was ready to 'do something'. Underneath my social butterfly exterior, I've always been a bit of a nerd and I think my brain had been asleep for long enough. Plus there's only so many 'backpackers' parties you can go to before you go a bit crazy.
So, I was in a bit of a predicament. I'd always planned on being a psychologist, but hadn't really enjoyed the statistics/over-analysis element of the psych course I had just studied.
And then it hit me. I'd always been creative! I liked to party! These interests coupled with a keen interest in human behaviour meant that I'd be the perfect Advertising Executive!
But there were still issues. My over-confidence at college had cost me somewhat. Damn that crappy situation! I knew that there was no way I'd get into a red brick university with my grades. And yet I would have sooner set my hair on fire than go back to college to repeat.
Sometimes in life we need to take a detour to get to where we want to be. I knew that no matter what, there HAD to be another way around my situation.
So here's the plan I came up with:
1. Move to London & study a degree in Media & Advertising at an OK university (not the best, but OK)
2. Work my ASS off and aim for a first or 2:1 (the highest grade you can get at University in England – in-fact only 4% of UK students ever get a first)
3. Get work experience in an ad agency while in London in my second year
4. Build relationships through work experience and side-step into a career that way (instead of the traditional academic process based on your degree & multiple interviews)
The beauty of my plan was that by moving to London I had the opportunity to build long-term relationships and prove my ability while still at University. This would give me a huge advantage at the end of my degree as I would come out with more experience than most people who would have been studying outside of London.
I guess what I realized at the age of 20 was this –
1) my college grades did not reflect my true ability – I just hadn't applied myself
2) there's always another way!
So you're probably wondering what happened?
Well I moved to London, I studied Media & Communications – the Media & Advertising course was full – but I was able to specialize in Advertising in my chosen modules (another cheeky detour).
I proactively got work experience in my second year with a leading global ad agency called J Walter Thompson. I worked 2 days a week throughout my second year and my third year. I started off working for free but was offered paid work once I'd proven my ability.
I was offered a full time role that started the day after my degree finished. AND I came out with a first! Yippee.
I often look back and wonder if I would have still achieved the first had I not screwed up my college grades? Maybe not. I firmly believe that it was my lack of achievement that powered me to apply myself at University and really focus. I guess I had something to prove.
The point is – we all have crappy situations in our lives. No matter how capable we are, there are always times when things don't go our way.
What makes the difference is how we deal with those situations. How we duck and weave around them and use them to our advantage. Life isn't always straightforward – sometimes we need to take a detour.
If you take anything from reading this post – remember this:
there's always another way!
Simple
Life

Strategy: how to make the most of a crappy situation

1. Know that your results don't define who you are. Just because you didn't perform as well as you could have in that test or job or whatever – doesn't mean you're not capable
2. Be prepared for crappy situations. The reality is that things don't go perfectly all the time! It's highly likely that we will all encounter some kind of annoying situation at some point in our lives – so be prepared!
3. Find another way! There's always more than one way around things. All you need is a sprinkling of persistence & an ounce of flexibility. I like to remember the saying – 'Where there's a will there's a way!'

If this post inspired you, sign up to receive more Simple Life Strategies for free here


Join 108,000 beautiful souls on the Simple Life Strategies Facebook page to get access to articles before anyone else!