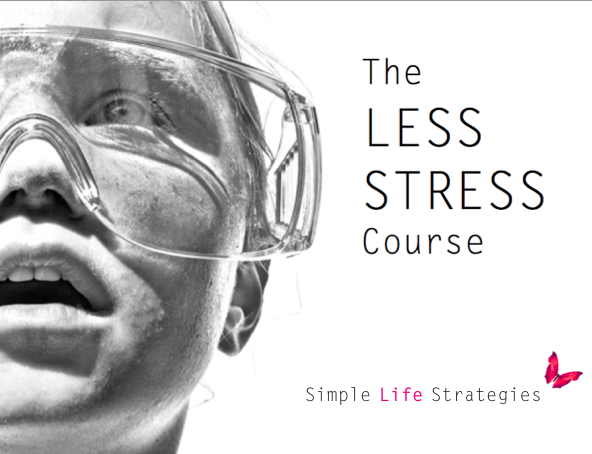 If you haven't yet emailed me for your chance to get hold of a free copy of my soon to be released LESS STRESS course, now is your chance. Email me now telling me why you're ready to lower your stress levels. 5 readers will be selected.
Here's a reminder of what you could gain from this course…
In the LESS STRESS COURSE you will learn:
The unconscious patterns that are currently driving your stress levels
How to quickly identify your own personal stress triggers so you can stop stressful situations before it's too late
A completely new way of looking at stress that will change the way you react to stressful situations
A step by step guide to use the LESS STRESS model including:
How to use time to your advantage to minimize stress
How to take control of stressful situations with one simple step
How to shrink your problems with an easy to use technique
How to stop over-analysis from causing you stress
How to put your problems into context to alleviate stress levels
How to use all of the above skills together to interrupt your stress patterns
A step by step guide to integrate the LESS STRESS model into your life so you get lasting results
BONUS SECTION: Interrupting Unexplained Stress Patterns
Course format: The course is in a self paced format including a downloadable workbook, plus an audio program.
EMAIL me Now to secure your free LESS STRESS course.
If you know anyone who may benefit from this course, please do share this post with them.
 More Simple Life Strategies:
Terms & Conditions: Promotion starts at 12:00 AEDST on Tuesday 4th June and closes at 12:00 AEDST Saturday 8th June. To enter participants must respond to the game of skill question via email to zoe[at]simplelifestrategies[dot].com. Chance plays no part in this promotion. Entries will be individually judged by Zoe B on Sunday 9th June 2013 and 5 winners will be selected based on literary and creative merit.
Join 108,000 beautiful souls on the Simple Life Strategies Facebook page to get access to articles before anyone else!