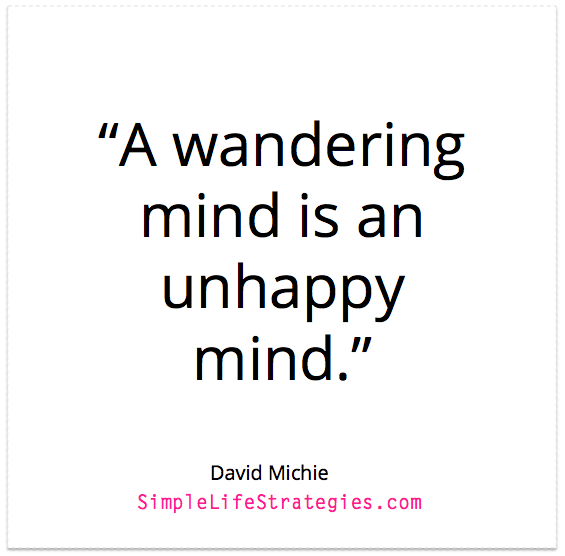 You've probably heard the term mindfulness being bandied around of late – but do you really know what it is? Or how to do it?
Today I'm sharing with you expert insights from best selling mindfulness author – David Michie.
Now before you shrug this off as another fad, know that mindfulness comes with a whole heap of benefits including lowering stress levels, reducing depression and even slowing down the aging process!
That's right – you could get younger just by watching this interview! 🙂 (well almost…)
Watch our video interview to find out:
The science behind mindfulness and why it's essential if you want to live a stress-free life
The difference between mindfulness and meditation
A 30 second, step by step guide to practicing mindfulness (personally guided by David).
Watch my interview with David Michie here.
Tell me – what's your experience with mindfulness? Leave a comment below 🙂
Be sure to subscribe to the Simple Life Strategies TV channel here so you don't miss out on more exciting interviews like this one.
Did you learn something new from this interview? Share the knowledge! Mindfulness is too good a habit not to share.
With love
Zoë B
PS: some of the principles shared in this interview have completely transformed my life! So don't miss this!
Join 108,000 beautiful souls on the Simple Life Strategies Facebook page to get access to articles before anyone else!