Zoë B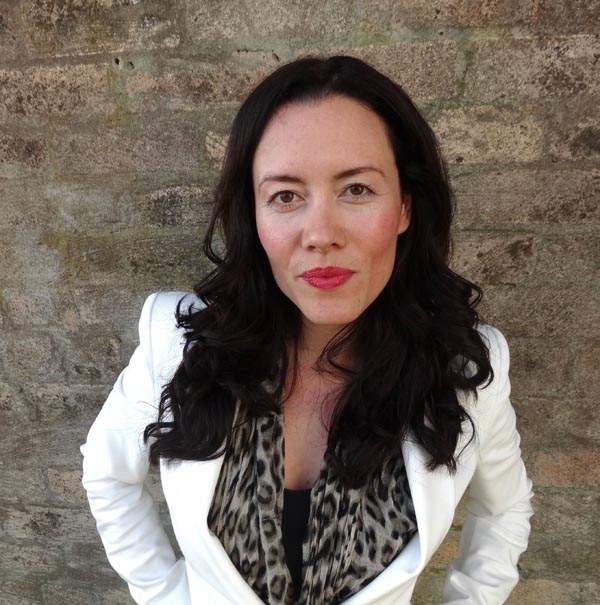 Well hello there.
I'm Zoe B. Nice to e-meet you.
How's your day going so far?
Good I hope.
So I bet you're wondering who I am & how I can help you?
Let's get the formal bits out of the way shall we.
If you're looking for a job description then I'm a Life Coach, a Writer and a Strategist.
My life mission is this:
"I believe that every human being on the planet deserves to know who they really are, what's unique about them and what they are meant to be doing with their lives."
I believe that everyone is extraordinary on the inside. It's just that some of us find our inner genius before others.
I'm here to help you find yours.
If you're here it's likely that you've already uncovered some of your inner genius.
You're smart. You're a thinker.
You're in a job that probably pays you quite well, that looks pretty good from the outside; that should probably make you happy.
But something's missing.
You know that you're not living life as passionately as you could be.
There's more of you that's hidden.
You're life might not look ordinary from the outside.
It might look fun, maybe even glamorous or successful.
Maybe you're living the corporate dream.
Taking home the big paycheck.
Going on exotic holidays.
But deep down something's not quite right.
Every now and then you catch the distant murmur of that voice.
You know the one I'm talking about…
The one that asks you that dreaded question…the one that you so often ignore…
What am I really meant to be doing with my life?
It's OK. I 'm here to help.
I'm here to hand you a torch-light on the dark path.
To throw some light on the subject of your life.
I get it I really do.
I know just how this story goes.
I know…because this used to be my life too.
Lets rewind a bit.
My life story
12 years in corporate Advertising…
At 22 I worked at a bigshot Ad Agency in London.
Our free bar and rooftop terrace overlooked Harrods.
There was afternoon croquet on the immaculately astro turfed lawn. (I'm not joking)
It was all glamour.
Free bar. Great parties. Good money.
Fast forward 5 years and I took a leap.
Moved to the other side of the world in search of sunshine.
Worked for more global brands and smashed deadline after deadline.
I got a little bored.
I decided that maybe I should start my own business.
So I did. At 27 I co-founded a boutique marketing agency.
I worked with more global brands. Again. More deadlines. And free stuff.
In the eyes of western society, I had success.
I was where I should be for my age.
Just needed to nail the husband, the house & the kids.
And then I would be complete.
I got engaged. Tick that one off then.
While all of this was going on, I began to have a realization that I wasn't quite happy.
Something was missing.
I enjoyed many aspects of my life and my business.
But I didn't feel 100% fulfilled.
I mentally went into the future 20 years and imagined how I would feel if I looked back on my life.
What would I have achieved? How would I have contributed to the world?
And I realized that the life I was leading could never fulfill me.
And so I went on a journey to find out what would.
I spent a good few years training in Neuro Linguistic Programing, Coaching, Positive Psychology. Neuroscience. Strategic thinking.
I started this blog.
I found bliss through the self-expression of writing.
I got to know myself and what I really stood for in life.
I found out what was really unique about me.
I discovered what 'successful living' really meant for me.
And it dawned on me what I should be doing with my life.
Like a jigsaw puzzle, I had put together a strategic process to discover my own passion & purpose in life.
And here I am.
Now teaching this to others.
I'm a thinker and a learner. Always have been. Always will be.
I believe knowledge is power.
And it's my duty to share what I've learned with you through this blog and in my coaching.
I'm here to steer you away from the comfortable life you might be living.
I'm here to gently nudge you in the right direction.
I'm here to assist you to think more strategically about your life, while you have the time.
I'm here to make sure you're not busy living someone else's life.
If you're up for it, let's go!
I can't promise you it will be easy, but it will be an adventure.
And let's face it – you like a challenge don't you?
To the life you're about to live!
Love
—
Professional BIO
Zoë B is an established strategist, coach & author. With over 10 years experience building strategic & creative solutions for global corporate brands such as Unilever, Sony & Paramount Pictures, Zoë brings unparalleled strategic thinking to everything she does.
Zoë's career has seen her develop strategies for both corporate businesses and everyday people over the last decade. As a result, Zoë's skill set spans a wide range of disciplines including; Creative Thinking, Marketing, Business, Positive Psychology, Solution Oriented Approaches, Problem Solving, Performance Coaching, Mentoring, Neuro Linguistic Programming, Productivity, Entrepreneurship, Hypnotherapy, Reiki energetic healing, Neuroscience and Rapid Learning Techniques.
Having achieved a highly prestigious 1st class honors degree in London, and co-founding a successful marketing agency in Sydney, Australia, Zoë has always strived to make the most of life. This commitment to personal growth has led her to study the happiest & most successful people from around the world to understand what it is that they do differently.
Through this research, Zoë has identified a number of Simple Life Strategies that successful people use to make the most of life. This blog is dedicated to sharing those Simple Life Strategies with you.
When you sign up to Simple Life Strategies you'll receive one or two inspirational emails each week. Please know that we don't share your information with anyone.
Zoë is a qualified coach (Diploma Neuro Linguistic Programming & Coaching: Institute of Human Technology) and offers one on one coaching programs for people who are looking to make the most of their life. Zoë works out of a beautiful clinic in Double Bay, Sydney, Australia and via skype for international clients.
In 2012, Zoë featured in the Wentworth Courier as a 'top blogger from the eastern seaboard'.  Zoë also regularly contributes to leading global productivity site Lifehacker & wellness magazine Mind Body Green. In addition, Zoë is editor for the official Contagious Agency Word of Mouth | Social | Advocacy marketing blog Fever.
This blog is about sharing knowledge – please do comment on the posts and share what you know with others.
Disclaimer: All information & content on this site contain the opinions of Zoe B only. No information on this site should be construed as psychological advice. Please seek professional advice before taking action on any of the content from this site.