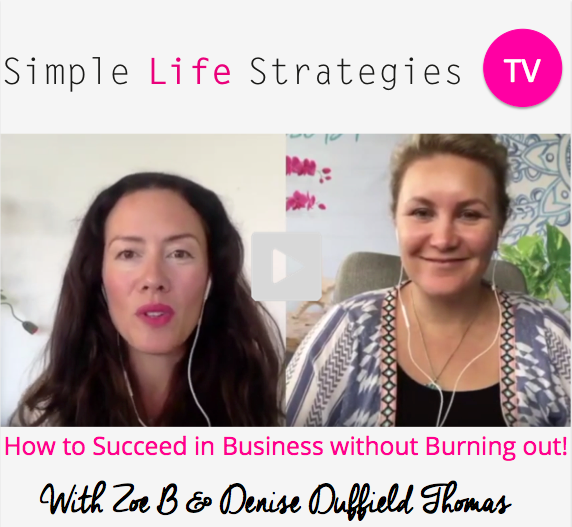 Beautiful soul ❤️

Feeling burned out by your business?
Sick of the 'hustle and grind'?
Wish there was an easier way?
Your wish is my command.
Hay House author and money mindset mentor Denise Duffield Thomas is here today to tell us how to be successful in business without the hustle.
The truth is – most people would have you believe that you have to work yourself into an early grave if you want a successful business.
But Denise is here to challenge this out-dated, masculine way of grinding your way to success…because lets face it – it's not success if you have to sacrifice your health is it?
I caught up with Denise over skype for a long chat about making business easier and more fun – but still successful of course!
Watch our video interview to learn:
A typical day in the life of a money mindset mentor – exactly what Denise does every day!

How you can be more successful by doing less in your business!

Denise's secret sauce behind becoming a Chillpreneur and why you definitely want to make some changes in your business before you burn out
Watch my interview with Denise Duffield Thomas here.
Tell me – what small changes can you make to your business to make it a little easier? Leave a comment below.
In the mood to watch more interviews like this one?
Subscribe to the Simple Life Strategies TV channel here dearheart, there's some priceless chats on there waiting just for you.
With love ?

Zoë B
Not loving your day job? Get my most popular, FREE online training here: My 3 Step process To Find A More Meaningful Career.
Join 108,000 beautiful souls on the Simple Life Strategies Facebook page to get access to articles before anyone else!