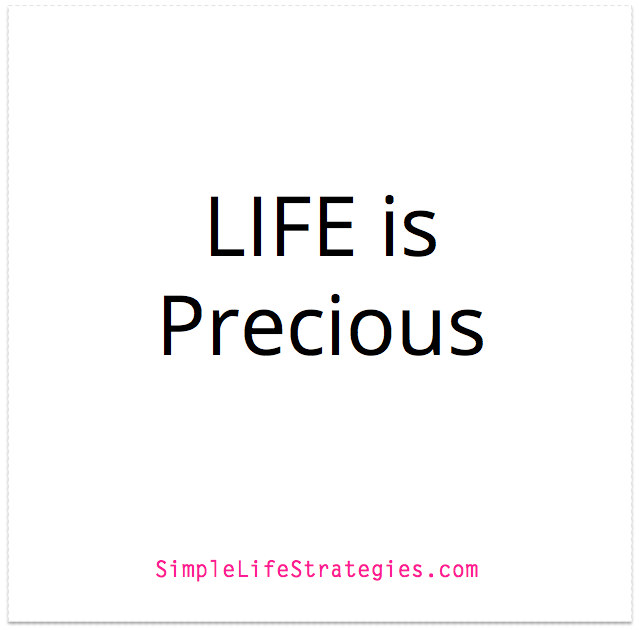 Hello everyone.
Happy Friday!
It feels a bit weird saying that after the heaviness of the week.
I have to admit the executions in Bali this week had quite an effect on me.
To hear of any life being taken is difficult enough, but when lives are taken by a government force…legally….(?) well it's just heartbreaking…and in-comprehensible.
I've battled with how it can be possible to find a positive in such a dark situation…and my heart goes out to the families of those who were taken on Wednesday.
As Martin Luther King once said – you can't heal hate with more hate, only love can do that.
And so…the only solace I could take from such a harrowing situation is that it has forced us all to stop for a moment.
To press pause on the daily inconsequential things in our lives that usually consume us and actually stop to think about the things that matter.
And if nothing else, it has given us the opportunity to value LIFE.
To feel immense gratitude for the precious gift of life that we have…and that those boys no longer have.
And to not take anything for granted.
Nothing.
Because life is precious.
You know – I really ummed and ahhed about whether or not to broach this subject today.
A topic of such darkness can be easy to avoid…to brush under the carpet…and forget.
It triggers feelings that we don't want to feel.
But there are things that we can learn from this.
We can learn from the heaviness in our hearts that is cunningly disguised as compassion: forgiveness and compassion for other fellow humans.
And above all, a deep feeling of gratitude for the gift of life.
Something that is so precious that it doensn't deserve to be taken away. Ever.
So…without taking away from the heaviness of everything that was this week, I would like to end on a light note.
In the spirit of valuing our incredibly precious gift of life, I would like to share with you one of my favourite. videos. ever.
It's by the philosopher Alan Watts.
And in it, he explores how to figure out what you want to do with your life.
Or as he puts it:
"What do you desire?"
Quite simply – it's GENIUS.
I just love the sound of his voice (what a voice!).
So here it is. A light note at the end of a not-so-light week…
Let's be thankful for our own lives today and vouch to actually do something of VALUE with such a precious gift.
Lets not waste any more time.
I'd love to hear from you in the comments – how has this weeks events affected you?
With love,
Zoë B
PS – It feels weird talking about my workshop now…but it is about living more of your life so this is just a gentle reminder that you can join here if you wish>> Escape the Rat Race & Find Your Dream Career
Join 108,000 beautiful souls on the Simple Life Strategies Facebook page to get access to articles before anyone else!