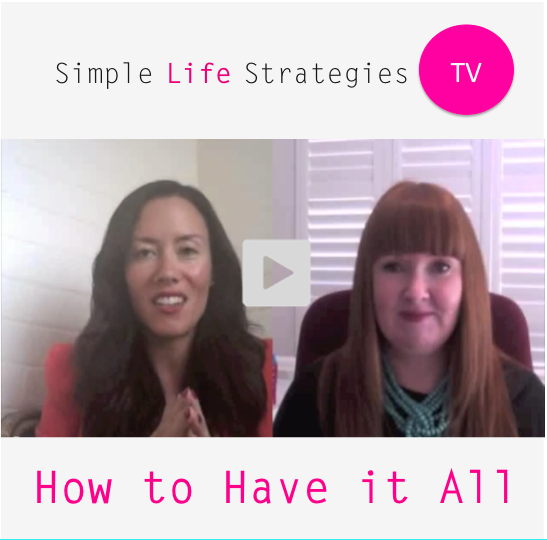 Have you ever wondered if it's possible to have it all?
Everyone knows that you can't have success without the hard work right?
I interviewed Hay House author Megan Dalla-Camina, to get to the bottom of this.  Megan has over 20 years experience in the corporate world working with multi-billion dollar businesses and she shares her journey to success in her new book: Getting Real About Having it All.
Most successful people would have us believe that success brings with it back-breaking work hours, unsociable schedules and a whole lot of blood sweat and tears…but Megan has another way in mind…and it's one she shares in this video…
Watch the video to find out:
If it is actually possible to have both a successful career and a happy personal life
The truth about being a workaholic (Megan shares her personal story)
Three killer tips that you can start using straight away  (they will get you on your way to 'having it all')
Watch my interview with Megan Dalla-Camina here.
OK so tell me what 'having it all' looks like for you? What would your day be like? Where would you be going? What would you be doing?
Go on make my day – unleash your creative genius and leave a comment below the post. I'm a sure thing by the way. I'll reply.
Be sure to subscribe to the Simple Life Strategies TV channel here.
Inspired? Share the love. Go on.
Love
Join 108,000 beautiful souls on the Simple Life Strategies Facebook page to get access to articles before anyone else!