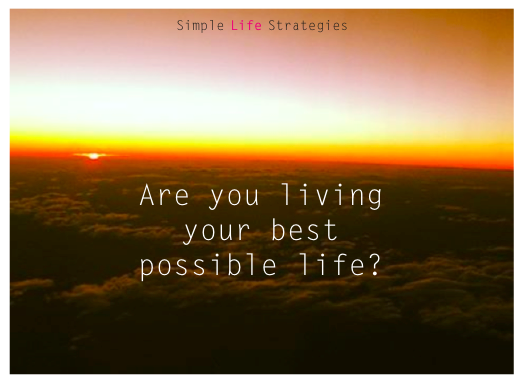 Have you ever wished your life was more balanced, happy and successful?
If you have, then perhaps it's time to do something about it? As Albert Einstein says: "A definition of insanity is to keep doing the same thing over and over again and expect different results."
It makes sense right – if we don't change the way we do things, then how can we expect our lives to change for the better?
This is where I find life coaching can really help.
What is life coaching?
Life coaching is a process that helps people to make the most of their lives. If you're feeling frustrated or stressed with how your life is currently going, or have aspirations to change your life for the better, then life coaching will help you to make some changes.
It's about increasing your overall well-being and taking responsibility for your own happiness. Because let's face it – if we don't do it, no one else will!
How can life coaching enhance my well being?
Take a moment to think about what you like about your life, think about everything that you really enjoy and what activities make you smile the most. Now take a moment to think about what you would really, really love to change? What things have you always wanted to change about yourself that you just haven't got around to? What things do you find yourself doing over and over again, even though you know they aren't for your best interest? What things on your bucket list have you always wanted to achieve, but just got caught up in the everyday activities of living?
Things like…
Changing your tendency to over-analyse or get stressed out
Doing more of the things that make you happy (do you even know what makes you happy? most people don't…)
Quitting unhealthy habits like smoking or over-eating
Pursuing that career you always wanted
Starting a new project or hobby
Learning a new skill
The thing is, all too often people get to the end of their lives and wonder "where did my life go?" And unless you make it a priority to focus on how you want your life to be, life just kind of takes over and before you know it another 10 years have slipped by.
I want you to have the best possible life
I really and truly, hand on heart, wish nothing but the best possible life for every single person reading this post. I really want you to get to the end of your life and go "Wow that was a ride. I wouldn't change a single thing." And this is why I am so passionate about coaching – because it helps you to take control of your life now and make changes for the better, changes that could even turn your life around.
All too often, people don't even know how amazing their lives could be and so they settle for second best. They take the easy street and opt for the comfort of certainty. You don't miss what you don't know – that kind of thinking. But this is such a waste of a life! And so I urge you to take a few moments and consider what you would want to do differently to change your life and to find someone that you can work with that will help you achieve those goals.
40% off life coaching
To put my money where my mouth is, for the next few weeks I am offering a 40% discount off life coaching consultations. This is because I really want people to try it out and get to see just how much of an impact it can have. I am being 100% honest when I say that I don't coach for money – I coach for the genuine love of helping other people to realise how amazing they really are. And let me tell you – you all are deep down. You just don't know how to access that amazing-ness. But I can help you find it.
So if you're ready to make some changes and turn your life into the best possible life, then why not try a coaching session, at least while this offer is on so you can make some savings at the same time.
Find out more
To book a 40% off consultation session now for $70 AU (usually $120)

email me

.
Places are strictly limited. Sessions are from my fabulous new clinic in Double Bay, Sydney or via skype for International clients.
Join 108,000 beautiful souls on the Simple Life Strategies Facebook page to get access to articles before anyone else!