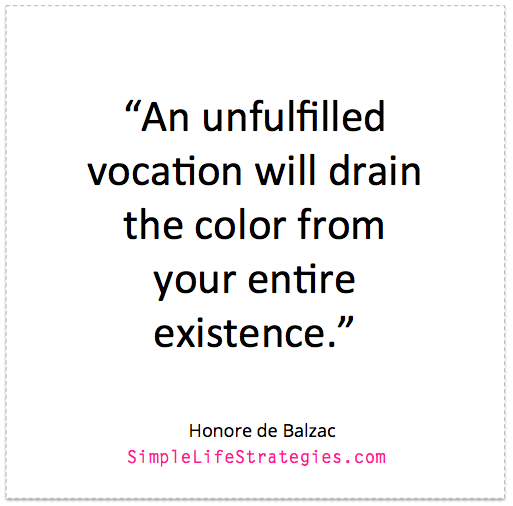 So you've had enough of your job, but you're still not 100% sure, if you should quit?
Here are 5 questions you can ask yourself to understand if quitting is the right option for you.
 1. Did you always hate your job?
If not, what has changed? Sometimes our role can evolve over time and we end up doing more things that we don't love. Is this the case for you? Or has it been a change in culture or even a change in management? Make a list of what you liked about your job before, and what has changed and this may shine a light on what the real issue is.
2. What percentage of your job do you really hate?
Sometimes we can exaggerate about how much we dislike our job. In-fact, it's a real Western thing to moan and complain about your work, even when often, there are quite a few things you enjoy about your job. Think about how much of your job you really dislike? Or are there just a few things that you really dislike doing, that cloud the overall picture for you?
 3. Do you lean on your natural strengths alot in your job?
If your job feels like you're constantly struggling to keep up and get things done, then this is usually an indicator that you're not aligned with your natural strengths. What are you good at? And do you get to utilize those strengths in this job? If not, then it's definitely time to consider a career change. In my experience it's impossible to enjoy your job unless you're using your natural talents and skills. It's only when we're in our zone of genius that we really get to shine in our career.
 4. Do you feel drained by your job at the end of the day or week?
Your work is not supposed to drain you of all of your energy. In-fact, it's supposed to uplift you and make you come alive! Yes there may be times where you need to work hard to meet a challenge or deadline, but this should leave you feeling happily tired out and fulfilled that you achieved something great. Your day-to-day work should never make you feel consistently drained, frustrated or sap your energy. If it does, then this is definitely a sign you're in the wrong field. As Honor de Balzac once said: "An unfulfilled vocation will drain the colour from your entire existence." Harsh but true.
5. Does your job allow you to do those things that are most important to you?
Every job comes with different working hours, conditions, perks and benefits. But what's most important, is that your job comes with the hours and benefits that are really important to YOU.
While a fancy company car may be just the ticket for someone else, it might be that you would prefer to have flexible working hours to pick up your kids from school, or attend that yoga class. Consider if your career allows you to live your life the way you really want to, or are you constantly missing out on things that are important to you? If so, you know what to do! Quit that job!
Now, while I'm totally ALL FOR quitting your job if it's making you seriously unhappy, I would never advise just quitting on a whim. Instead, make sure you have a career transition plan at the ready, as you'll need to ensure your existing financial obligations are met before you ditch your main source of income.
So there you have it! 5 simple questions to ask yourself to see if quitting your job is the right move for you. And now is a great time to re-evaluate in time for the new-year so you can put some watertight career goals in place.
I want you to be doing work you LOVE in 2017, so make this a priority! It's your life after-all!
Let me know in the comments below if you think it's time to quit your job…or if after reading this you just need to make a few tweaks?
With love,
Zoe B
Join 108,000 beautiful souls on the Simple Life Strategies Facebook page to get access to articles before anyone else!
PS: Ho ho ho! Christmas is almost here!
Save