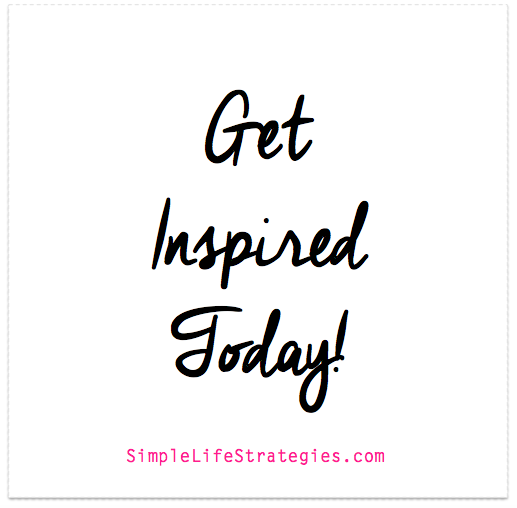 Hello dear friends!
I'm going to keep this one short and sweet.
Surprising fact you may not know about me: I'm constantly scouring the interwebs for inspiring interviews.
I just love to hear from people who have really made something of their lives.
I find it inspires me, lifts me up when I'm feeling flat and re-motivates me to build my own success story.
So today I want to share with you five of my all time favorite videos.
Honestly, I've watched hundreds if not thousands of interviews and talks from inspiring people, but these five I'm sharing today are the cream of the crop, the best of the best, guaranteed to leave you tingling with excitement about what's possible in your own life.
I hope you enjoy and are inspired to take one small step towards your own success in life, as a result of these incredible stories.
1. Oprah Winfrey on career, life and leadership
Oprah shares her career secrets including how she dealt with being a double minority (black woman) on her rise to success. She shares her tips on leadership, connecting to your intuition and following your ultimate calling in life. I have actually watched this entire 1 hour interview at least three times. That's how good it is.
Duration: 1 hour 4 mins
2. Liz Gilbert: Success, failure and the drive to keep creating
Liz tackles the subject of how she dealt with the huge success of her book: Eat, Prey, Love and how she copes with the sobering thought that her biggest success is more than likely behind her. She shares candidly how it is possible to stay inspired by your vocation regardless of the amount of failure you encounter and her true definition of the word success.
Duration: 7 mins
3. Ariana Huffington: Thrive talk at google
A fascinating look at how the founder of the Huffington Post has managed to balance her hugely successful business with the rest of her life. Arianna shares how to avoid burn out, sleep deprivation and exhaustion while still achieving real success in your life and work.
Duration: 54 mins
4. Sara Blakely: SPANX CEO on writing your billion dollar story
Sara shares her super inspiring SPANX story including how she went from a fax machine sales person to a billion dollar businesswoman with no financial backing, or business experience. Learn this incredible woman's secrets behind success including her very unusual upbringing on the topic of failure.
Duration: 59 mins
5. Michelle Obama interviewed by Oprah
The first lady shares the secrets behind her own inner confidence and how she deals with online haters. Regardless of your political views, this is a rare opportunity to be mentored by the woman ho coined the phrase "when they go low, we go high."
Duration: 43 mins
More than anything, I really hope you get just a slither of inspiration from any one of these videos and this motivates you to pursue a life less ordinary, to go after the life of your dreams! If these five women can do it, then so can you!
I would LOVE to hear which of these videos you liked the most and just one nugget of wisdom you gleaned from these? Tell me in the comments below the post 🙂
Happy Wednesday y'all!
With love
Zoe B
Join 108,000 beautiful souls on the Simple Life Strategies Facebook page to get access to articles before anyone else!
PS: Know someone who's feeling a little flat today? Share this article with them!
Save
Save
Save
Save
Save
Save
Save
Save