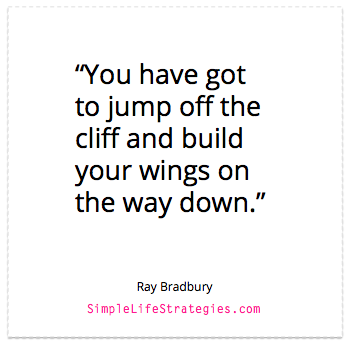 It's a stormy, rainy night here in Sydney.
I'm curled up in my kitchen pondering events from yesterday.
Breaking all my own rules…writing to you guys on a Saturday.
A cup of peppermint tea in hand and my cats for company.
As I sit and reflect, it occurs to me that yesterday was a big day for me.
I had the pleasure of working with one of my beautiful clients on her last session of the passion program. After many weeks working closely together, it is so overwhelmingly incredible to see how far she has come.
You know what she said to me?
She said that she had spent so many years choosing careers for others…because she should. And it was only now that she had finally found something that was all for her. Nobody else. Not to pay the bills. Not to 'earn a living' – but purely to express her own unique talents & strengths in a business that she is 100% passionate about.
Wow. Sometimes when I do this work I forget how lucky I am. Really. It's an honor and a privilege to work with people who are brave enough to take their life by the reigns and take a leap.
Because that's what this is all about really.
The only difference between someone who's living their passion and someone who's not is this:
The ones living their passion took a punt on themselves.
They committed to investing in themselves.
They backed themselves.
They didn't settle.
So yesterday, as I was wishing my client well on her journey ahead, I was surprised when she handed me a small green card. This is what it said (word for word):
Dear Zoe
It has been wonderful to work with you over the last few months. A very big thank you for your time, care, knowledge and support. Every session with you has given me an understanding and insight into myself and the necessary how and why required to launch a new career that will be authentic to me.
Later that day, I had another client who is taking a break from our mentoring over the Xmas break – you know what she said:
"Thank you so much for taking me on as a client. You have made such a difference in my life."
And I'm not even making this stuff up! It's moments like these when the hours, days, weeks of hard work that I've put into my coaching business are worthwhile. And I can honestly say – I've never felt so fulfilled, touched or so on purpose than when I'm doing this work.
This is what it feels like when you're living and breathing your passion. And I can't think of a better form of gratitude than teaching what I have learned on my own journey to others who are getting itchy feet too.
You know that feeling where your toes start to wiggle because you want a new adventure?! Something different to the humdrum of an ordinary 'pay the bills' kind or job. You're ready to go for it! To find a new career! To jump off the cliff and learn to fly on the way down!
If you're ready to find something new – something that you're 100% passionate about then I would really love to be the person to help you on that journey.
If the timing's right for you, then I'm offering one last opportunity to work with me in the new year. If not then that's totally cool too 🙂 It's something only you will know.
So my friend…if you're getting that wiggly feeling in your toes…book in some time to have a complimentary chat with me next week and we can work out if we're a good fit for one another:
BOOK HERE>>http://www.meetme.so/ZoeB
With love
Zoe B
PS: To all of my clients – THANKYOU for taking a punt on yourself. You inspire me every day.
Join 108,000 beautiful souls on the Simple Life Strategies Facebook page to get access to articles before anyone else!