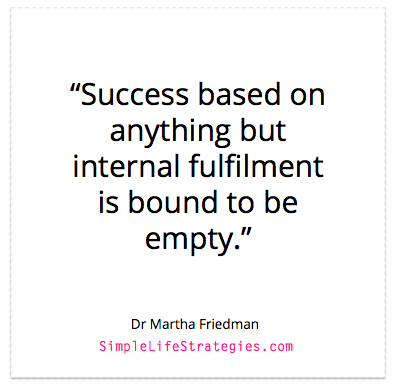 I woke up early today. Earlier than usual anyway.
And so with the luxury of a few hours up my sleeve, I'm sitting in my kitchen reflecting about what has been an amazing year.
It's funny how we can be so eager to get to January so we can start planning new goals…new projects…new dreams…yet we often forget the crucial act of celebrating the things we HAVE achieved
So let me ask you?
What have you achieved in 2014?
I bet it's more than you think. Last week I tasked one of my clients with the job of writing a list of all the things she had achieved this year. At the time she thought there would only be three or four and that it was a pointless exercise.
You know how many she came back to me with the following week?
Twenty One.
That's right.
She had achieved twenty-one things in 2014 and hadn't spent a moment to celebrate a single one of them.
Don't get me wrong – this isn't an unusual thing. As human beings we're so busy being in the future that we rarely even stop to take a breath.
Have you ever noticed that?
And how the second we tick a goal off our to do list – we're straight onto the next thing?
Weird isn't it?
The thing about celebrating our goals is that it makes us feel good. And considering all human behavior is motivated by a desire to 'feel good' – it makes sense that we do more of this stuff!
When I look back at all of my own achievements this year including getting married, launching my new website and becoming a writer for the Huffington Post, the one thing that stands apart from the rest is how I have contributed to the world.
And one of the things I'm most proud of is what I've created with the Passion Program and the people I've served through this program. I have this desire deep in my heart to help people like you and me fulfill their potential on this earth. And why? Well I realized something a few years ago and it was this: there are so many incredibly smart, capable and very fortunate people in jobs that are completely meaningless to them.
And at the same time, there are so many causes worthy of our attention but without smart & capable people at the reigns. So it occurred to me that something is out of balance here. And there's this huge opportunity for people like us to have the courage to step out of the comfort zones of our well-paid corporate jobs and into new careers that will truly assist us to live our life purpose. In some way we all have the opportunity to create meaning through our work and to leave our mark.
And we don't all have to go and work for charities – of course not. But there are so many ways that we can use our gifts and talents to positively contribute. And do you know what the win: win is? When we do this we become fulfilled in life. So everybody wins.
You know – I just watched an incredibly inspiring video speech by Angelina Jolie that pretty much sums up everything I'm talking about today. It actually made me cry.
Please take a moment to watch it: Angelina's speech
If when you write your list of achievements from this year, a positive contribution to the world is somewhat missing, then I urge you to make things different next year.
You have a unique gift that the world needs. And you know it's not doing what you're doing now. Don't waste it.
If you would like someone to hold your hand through this process then I'm your girl. It's what I'm here for. And you can get in touch with me here to organize a chat about making those changes next year>> zoe@simplelifestrategies.com
With love,
Zoe B
PS: Merry Christmas! Ho ho ho! (I know that email was a bit emotional but those things needed to be said)
Join 108,000 beautiful souls on the Simple Life Strategies Facebook page to get access to articles before anyone else!