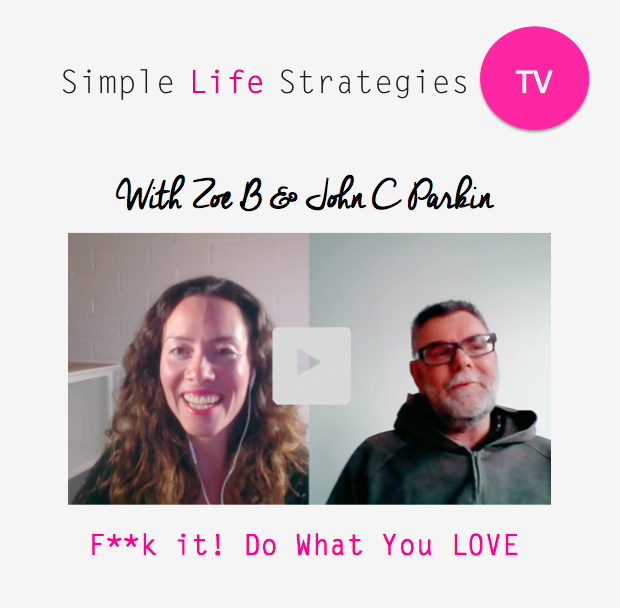 Are you doing what you love? And if not, then why?
Today I'm talking with International Hay House author, John C Parkin about how you can do what you love.
John is the founder of the F**k it philosophy and he shares with me just why those to words (eff it!) are so powerful, including some fascinating research to prove it.
This interview will leave you laughing out loud and fully motivated to get out there and do more of what you love in your life and career.
Watch our video interview to find out:
How you can be successful from doing what you love (there's a simple explanation for how this works)
The secret to loving what you already do
How to find the time to figure out what you're passionate about and start doing what you love TODAY!
Watch my interview with John C Parkin here.
Tell me – what has stopped you from doing what you love? Leave a comment below 🙂
Know someone who's always effing and blinding? Share this interview with them! I'm sure they will be glad to hear how swearing is as useful as half an hour of meditation 🙂
And…the more people who are doing what they love, the better!
With love
Zoë B
Join 108,000 beautiful souls on the Simple Life Strategies Facebook page to get access to articles before anyone else!