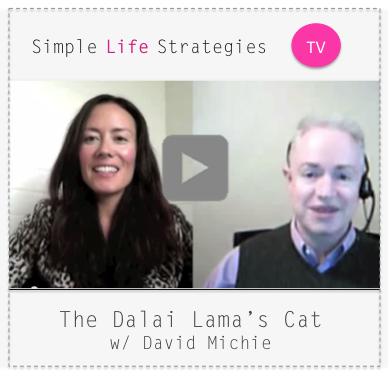 Ok it's time to have some fun this week.
Everyone who knows me knows that I'm slightly mad about cats.
Yep I'm a crazy cat lady.
And these are my two babies.
This is beautiful Peaches on the left and then Ninja on the right…he lives up to his name & hides out in bags & boxes.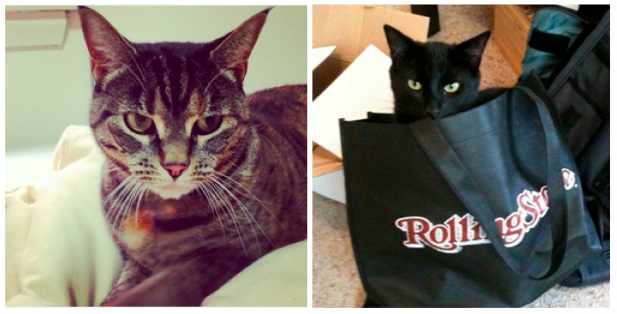 So apart from my own little furry friends, there's something else I'm passionate about and that's – his holiness the Dalai Lama.
And how are the two related you might ask?
Well you can find out in today's Simple Life Strategies TV episode where I interview Hay House author, David Michie about his bestselling book; "The Dalai Lama's Cat'.
Watch the video to find out:
If the Dalai Lama actually has a cat?
What hairballs have to do with happiness?
David's top tips based on the Dalai Lama's teachings to improve the quality of your life
Watch my interview with David Michie here>>.
Tell me – what do you love about the Dalai Lama? Personally I love his contagious giggle and his ability to lighten up practically any situation.
Tell me your favourite thing about the Dalai Lama by leaving a comment just below the post.
And be sure to subscribe to the Simple Life Strategies TV channel here.
With love
Zoë B
PS: David also shares a really interesting concept on the flaws of personal development. Watch the video to find out.
Join 108,000 beautiful souls on the Simple Life Strategies Facebook page to get access to articles before anyone else!