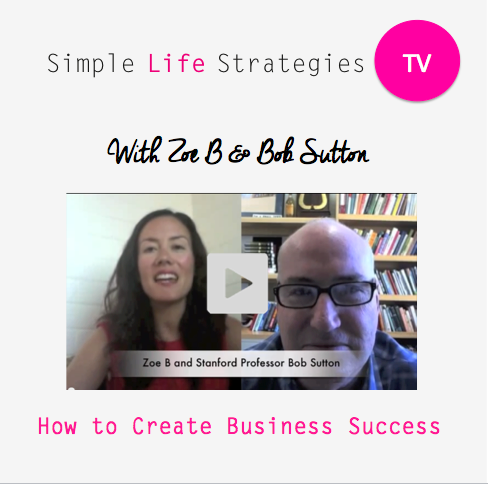 Have you ever wondered how companies like Facebook and Google succeed? Or just what it takes to create a hugely successful business or organisation?
If you have, then Stanford Professor Bob Sutton has some great tips to share with you today in this video interview.
I interviewed Bob about his new book (co-authored with Huggy Rao): Scaling Up Excellence and he has a wealth of knowledge when it comes to success in both small and large organisations.
He's spent time with some of the biggest multi-million dollar businesses including Facebook, Google, Walmart and Starbucks – and he wants to share their secrets with you today.
Watch the video to find out:
Facebook's surprising core value that sees everyone in their company 'breaking stuff'
The one thing that every successful leader does and why it doesn't even matter if they get it right or not
Bob's two top tips for business success – and yes you can implement them today!
Watch my interview with Stanford Professor Bob Sutton here:
Whether you run your own business, are an entrepreneur or manage a team, I'd LOVE to hear what your own success tips are! Please leave a comment below and I promise I'll reply.
Be sure to subscribe to the Simple Life Strategies TV channel here.
And if this video inspired you, please share it with people who might be looking for a tiny piece of inspiration today!
Join 108,000 beautiful souls on the Simple Life Strategies Facebook page to get access to articles before anyone else!