3 MONTH
BUSINESS ACCELERATOR
Are you ready to take your business to the next level?
Does this sound like you?

You're a small business owner, consultant or entrepreneur who's been in business for a while.
The thing is, you're so busy running your business that you don't have time to figure out the marketing side of things.
You're drowning in information overload and just want some simple strategies to get more cash into your business so you can grow.
If only you could find a consistent, reliable way to generate income on demand (instead of those up & down cash flow months!)
Why can't someone just hand you an action plan and make it all happen?!
Take a moment to imagine if...

You could take the pressure off YOU making all the decisions and have a marketing expert take the reigns on your business.
You could get a business make-over in as little as 3 months and have a clear vision for how you will grow & expand, plus have all the latest marketing tools & techniques to inject consistent cash into your business each month.
You could stop feeling overwhelmed by everything you have to do because you have an expert on board to show you the way.
Imagine if you could discover the quickest and most simplest path to creating consistent cash flow in your business right now (without having to spend hours wading through the internet)!
Well you can. And I would love to help YOU experience the phenomenal business growth that you know you're capable of.

After 14 years in the marketing industry, working with large multinational corporations like Sony, Telstra & Woolworths I realised one thing:
"I don't want to just help the big corporations get richer."
I had even co-founded my own successful 7 figure business at this point, and was having alot of success with the large companies, but I felt that there were small businesses who needed my help more. I wanted to share what I knew with those who really needed the help. Because every day I saw these businesses with HUGE potential and yet they were failing because they didn't know how to market their business effectively. And that's why I decided to create a program that would give small businesses everything they needed to know to get ahead.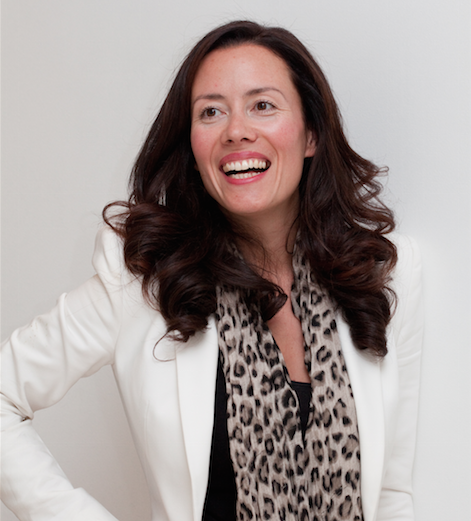 3 MONTH BUSINESS ACCELERATOR
The 3 Month Business Accelerator is an exclusive program designed for small businesses owners who are looking to fast track their business growth.

Recieve personalised guidance on your business from a professional. My background has seen me found a 7 figure business and charge corporate brands 6 figures for marketing advice alone.

'Done for You' Marketing & Branding
Sick of trying to do it all on your own? I'll take the pressure off you, and provide you with the marketing 'know-how' that's currently missing in your business. This 'know how' is the ONLY thing stopping you from succeeding in your business.

Wish you didn't have those 'up and down' cash flow months? You'll be taught simple and easy ways to generate consistent revenue for your business every single month.

Wish you knew how to grow & expand? You'll learn how to consistently innovate in your business so you can enjoy long-term growth while your competitors get left behind. I will teach you a proven innovation tool that is essential for business growth.

Define Your Competitive Advantage
Tired of competing for business? I'll show you how to increase your profits with a unique business offering that stands out in a highly competitive market. I will provide you with a competitor analysis to identify what direction your business needs to take next.

Spending too much time in your business and finding it hard to grow? Behind every successful business, lies a strong brand. This is the secret to scaling your business and taking it to the next level. I will create your entire brand strategy for you, so that new clients & customers come to you!

Overwhelmed by all the 'digital strategies' on the internet? Receive step by step training modules so you can increase your revenue streams immediately with minimal investment. You will learn exactly how to create the latest advanced online digital & social media campaigns including Facebook advertising & product launch techniques.
Smart business owners invest in their own success. Don't waste any more time trying to do it all yourself. This 3 month program will accelerate your business in half the time.
Unlike many of the self-appointed gurus out there, I'm an expert with over 14 years professional experience helping brands such as Sony, Disney, Unilever, Woolworths and Telstra to grow their businesses. Organisations have paid me 6 figures for marketing advice alone.
'Done for You' Business & Marketing Assistance
You'll get access to 'done for you', proven systems that really work, including templates, scripts and step by step marketing funnels so you don't have to re-invent the wheel. Plus, I will personally get to work on your business so you can focus on the things YOU do best in your business. Just leave the marketing to me 🙂
Fast Track Your Business Success
This intensive 3 month program will enable your business to grow so much faster than if you tried to go it alone. Each week, you'll receive personalised one on one coaching sessions tailored to your unique situation. Instead of wasting years trying to figure this stuff out, I will walk you through it step by step and even create a strategic plan for you to take away. Business coaching does not cost you money - it makes you money! And if you want your business to grow - you need to invest in your own success.
Would you like to double your income and cut your work hours in half?
The techniques I will teach you have seen me double my income and cut my work time in half in only 6 weeks!
This has given me the freedom to enjoy my business and my LIFE more.
You don't have to work harder, you just need to work smarter by learning proven processes that really work.
Within 3 months you'll be confidently using new marketing tools to increase your income, you'll have a full brand strategy & strategic positioning for your business, you'll have a clear plan to compete against your biggest competitors, AND you'll know exactly what you need to do next to grow & expand your business offerings.
1

1.5 HOUR DEEP DIVE INTO YOUR BUSINESS

We kick off with a 1.5 hour deep dive into your business (via skype). In this in-depth workshop we get to the bottom of your core business offering and I take you through a strategic exercise that will see your ideal customers & clients coming to you!
2

X 7 ONE ON ONE MENTORING SESSIONS

Each week you'll be coached by me in private to work on your business needs. Together we will work on the specifics of what is required to take your business to the next level and where you may have been going wrong in the past.
3

STRATEGIC POSITIONING

I will advise you how to strategically position your business so that you can significantly increase your profits. I will be using techniques that multi-national companies use to set themselves up for long term success.
4

INNOVATION SESSION

I will take you through an innovation brainstorm to identify the most profitable areas for business growth. We will innovate new revenue streams for your business to enable you to grow exponentially.
5

COMPETITOR ANALYSIS

I will perform an in-depth competitor analysis that will identify the gaps in the marketplace so that you can ensure your business offering is unique. This essential analysis will see your competitors customers or clients coming to you instead!
6

ADVANCED ONLINE MARKETING TOOLS TRAINING

You will receive in-depth online training that teaches you proven marketing techniques to launch your business offerings. This training includes the latest advanced Facebook advertising methods, how to create sales funnels and generate consistent leads for your business.
7

STRATEGIC MARKETING PLAN

At the end of the 3 months, I provide you with your entire strategic positioning for your business including an in-depth competitive analysis, a full brand strategy and new business opportunities for growth. You receive this in a beautifully designed pdf booklet that you can take away and use for your business.
Plus you get these bonuses...
++

BONUS: Productivity training
Learn how to save your business money by being more productive
Learn time-saving techniques to ensure you're operating at your maximum potential
Recieve an 8 step goal setting method to explode your focus
++

BONUS: Mindset masterclass
Learn how to set your mindset for success (not failure)
Uncover your inner genius and how you can apply it to your business
Learn the most important thing you need to do to propel your business forward
Take your business to the next level like these previous clients...
+

Kate | Kate Hore Lacy Coaching
"Zoe taught me sophisticated digital marketing strategies that have seen me generate significant sales revenue in as little as 4 weeks. If you work with Zoe, you will get results."
Before Zoe and I worked together it all seemed too much – how to sift thorough all the on-line marketing mediums to come up with the best strategy for my business. Zoe gave me a step by step process that formed the base to a successful launch.
I chose to work with Zoe because I knew she had founded her own marketing agency and worked with some really big brands like Disney and Sony, whereas a lot of the marketing consultants out there seemed to be unqualified. I knew Zoe had real experience in the marketing industry and was well respected.
Since working with Zoe I have been able to start a successful sales coaching business. I am now confident I know how to market my offerings to ensure my business and client base grows. Zoe taught me sophisticated digital marketing strategies that have seen me generate significant sales revenue in as little as 4 weeks. She has access to great modalities and business/marketing strategies that really work.
+

Jemma | The Colin James Method
"Zoe worked with us on a specific product launch and her structured approach and super helpful attitude made a massive difference to our results. We highly recommend Zoe."
Zoe helped us launch our leadership product - The Lizard Management Strategies. She was involved in creating a product launch campaign, ad campaign and boosting our social media exposure to an audience that was brand new to our company.
The team are now using the techniques Zoe showed us within Facebook ads to create ads using Power Editor. This allows us to target our audience effectively and ensure we get the best return on investment.
Without the investment we made with Zoe, we would have launched a product with the same strategy as always. The fresh eyes, opinions and knowledge were invaluable and were well worth the investment.
"I've recommended Zoe to several friends already. The money spent was well worth the return."
I'd never considered getting a business or marketing coach as I actually work in digital marketing and thought I should be able to work this out myself. I'm very glad I did the coaching with Zoe - it gave me a different view and one that was more suited to a small business and start up. Zoe offered insights and actions that I would never thought of on my own. After each session I came away with pages of notes and ideas/actions to take the next step in gaining the much-needed awareness for the business. Zoe gave great tools to help achieve each action.
I really found the tools Zoe offered such as videos, book suggestions and simple yet achievable actions beneficial. It's easy to get overwhelmed with so much to do but Zoe breaks it all down into manageable tasks with realistic deadlines. The money spent was well worth the return.
I've recommended Zoe to several friends already, as I truly believe the service Zoe offers can help anyone realise their goals.
+

Eve | Silky Jean Ethical Fashion
"Zoe helped me with exactly what I needed and left me with clear notes and diagrams on how to approach what I needed to grow my business."
When I got in touch with Zoe, I needed to try and formulate a more structured approach to marketing, I find I'm all over the place with it doing bits here and there and not really knowing how to organise and measure what's working and what's not. It is very lonely as a start up business trying to do everything and learn so many new things by yourself!  Trying to find relevant help at an affordable price, also time wise, quick focused answers to my questions not sitting through hours of irrelevant stuff!
I wanted specifically to find out exactly how to use facebook for ads its very hard to find good help with this so that you can do it yourself.  I am now definitely on my way with facebook advertising (I was a complete novice).
Zoe is very approachable and friendly and explained and demonstrated in layman terms exactly what I was trying to find out. She is a great teacher and listener. Zoe helped me with exactly what I needed and left me with clear notes and diagrams on how to approach what I needed to grow my business.
Enrollment is by application only. Simply complete the application and then have a call with Zoe to determine if you're the right fit for this program. To apply, click on the button below and complete your application.
You could be one of these success stories!
++

Leadership Expert Colin James
With Zoe's help, Colin launched a brand new digital product with minimal marketing support
The soft launch saw over 60 sales generated within just 2 weeks
More than 500 leads were also generated as a result of this campaign
++

Sales Coach Kate Hoare Lacy
With Zoe's help, Kate launched an entire new coaching business from scratch
Zoe worked with Kate to design a brand new premium program that would sell its-self!
Zoe launched Kates new program into the market & provided Kate with simple marketing strategies that saw her sign up her very first high end clients in as little as 4 weeks
This program has the power to transform your business.

In just 12 weeks your business has the potential to accelerate more than it would in years, let alone months!

You won't find this combination of hands on, professional business coaching, along with sophisticated digital marketing training anywhere else.
Q.

What if I can't afford it right now?

A.If you're serious about your business then you simply have to invest in your own success. And any investment in marketing will make you money. So don't look at it as a cost – it's a smart investment that will see you get your money back AND make more money in the future. It's a no brainer. But at the end of the day – you decide if you invest or not. But i would urge you to ask yourself this question: Where will you be in 6 – 12 months if you don't address what your business needs? The reality is, that if you don't get some help – nothing will change for you. And in-fact it's likely that you will lose more money by treading water. What you need to do is make some changes. And honestly – you simply have to invest in your business if you want to grow. And every single client who has worked with me has told me the investment was well worth it. You don't have to choose me to work with you and help you reach your goals – but please, please, do something about it. Don't procrastinate and avoid spending money on your business because it feels 'safer' to do so. There is nothing safe about 'doing nothing' about your business. In-fact this is the most dangerous decision you can make. If cash flow is an issue for you, I totally understand and have created a payment plan option so you can spread out the investment across 3 months. Just ask me for more details on this option.

Q.

How do I know this program will work for me? I've tried other programs that havent worked.

A.Here's the truth. There are alot of self proclaimed marketing & business gurus out there. Most of these people have little or no professional experience. I have worked in the industry for over 14 years, consulting for huge international brands like Disney, Woolworths, Telstra, Sony,&  Paramount Pictures. These brands have paid me 6 figures to help them grow their businesses. I know my stuff. And every single one of my clients has got results from working with me. It doesn't matter what your business is, or how much experience you have in marketing, I can help you. Saying that – if you're looking for a magic solution that will grow your business without you having to do anything at all, then this program is not going to provide that. While I can guarantee that your business will accelerate, this will only happen if you commit to our sessions and doing some work outside of that. I will however make the process as quick and easy for you as possible. If you're happy to invest your time and commitment, then I can show you the path to business success!

Q.

I don't have time right now!

A.I get it. You're busy! But guess what – you're always going to be busy in your business.  And in-fact – this program will actually save you time and make you more money! It's been designed so that everything you learn is simple and easy to implement into your business. I will teach you how to work smarter, not harder so that you can maximise the time that you do have. And you know what – there will never be a 'right' time. You're better off just getting started now. After working with me, every client I've worked with has wished that they had done it sooner not later. So don't fall into the land of procrastination! Start now and you will succeed so so much quicker!

Q.

I can probably figure it out on my own

A.Honestly – if you could figure it out on your own, you would have done so already. You're looking for help which means that you haven't been able to figure it out on your own yet. Sure – you can jump online and get lots of 'free' information, but generally I find this information only scratches the surface and doesn't leave you with a step by step plan. Plus how can you trust it? How do you know the information works? One of the benefits of working with a coach is that you get advice specifically for your business from a proven expert, you get a step by step plan and you're held accountable to make some serious changes. When left alone, it's very easy to get distracted and not kick your goals. When you work with me, you have no choice but to succeed.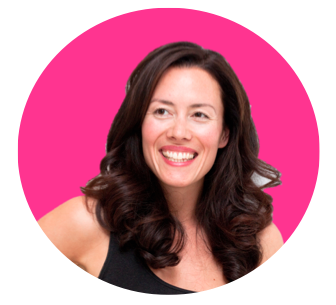 Zoë B is an established Business & Marketing strategist helping small businesses to grow exponentially.
Zoë 's 14 year career in Marketing saw her initially working for global Advertising Agencies in London and Sydney for 7 years. In 2007 she founded her own 7 figure marketing business building strategic & creative solutions for global corporate brands such as Unilever, Sony, Disney, Telstra & Paramount Pictures. Zoë saw a need for small businesses to learn the strategic practices that multinational corporations use for long-term success, and created the 3 month Business Accelerator in response to this demand.
Zoë is also passionate about helping smart professionals change careers and founded the Simplelifestrategies.com blog in 2012. This blog attracts more than 15,000 people from all over the world who are looking to define 'successful living' on their own terms.
Zoë was personally invited by Arianna Huffington to write regularly for the Huffington Post in 2014, and has also written for B & T Marketing Magazine, MindBodyGreen and LifeHack as -well as being editor of advocacy & influencer marketing blog: Fever.
All featured client 'testimonials' demonstrate an idea of what is possible through this program. Purchase of this program does not in any way guarantee that you will generate any financial income. Success with this program will depend on the Client's own dedication, input and commitment to completing all provided exercises and tasks both during and outside of the scheduled mentoring sessions. Zoe B is not a licensed therapist, psychologist, legal advisor or financial advisor and nothing learned in this program should be considered or used as a substitute for professional financial, legal or counselling advice.

The services provided in this program are here to educate the Client on alternative choices when it comes to marketing their business. Zoe B is not in any way responsible for any decisions made by the Client in this program. The Client takes 100% responsibility for all actions taken as a result of this program and holds Zoe B harmless from all legal action relating to the program.

Copyright © 2015 Simple Life Strategies, All rights reserved.

No part of this web page or coaching program may be reproduced or transmitted in any form or by any means, mechanical or electronic, including photocopying and recording, or by any information storage and retrieval system, without permission in writing from Zoe B.