HELLO smart, concious woman! Are you ready to create a signature high end program that will see you leveraging your time, tripling your rates – and creating a scalable offering – all without hustling or burning out?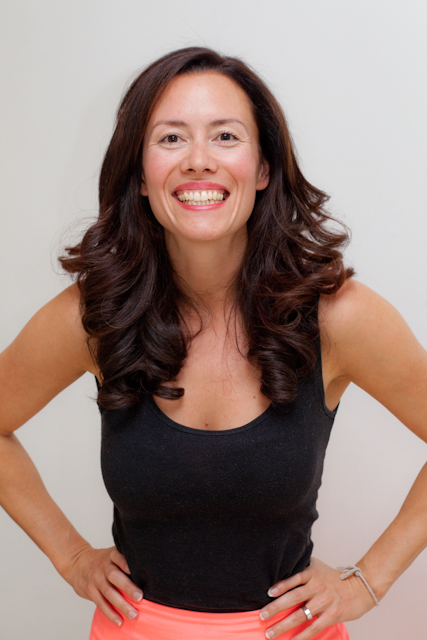 Because your dream to get your business to a place where it's wildly successful without working more hours is possible…
~ And you don't have to have a huge list or audience to do it
~ Or be an established business owner with years and years of experience
~ Or be a natural sales person who can easily sell expensive things
But is now the right time with COVID going on?
I get it. You're wondering if people will want to invest during a pandemic? The answer is – Absolutely!
In-fact I've seen that for a lot of people, now is a better time. A large proportion of people have more time (because of less commutes), and they're reflecting more on their lives and what they want to change.
There's never been a better time to help people.
And I know it might feel like you're never going to get there but trust me – you're closer than you think.
With just a little of the 'right' foundational business strategy & mindset work, you can put together a program that ensures 2020 isn't a complete COVID waste of time.
The truth is – you have the opportunity to be a successful, conscious entrepreneur who's positively impacting the planet with her business (and earning good money for doing it)!
But now it's decision time…
You've already put so much into getting your business off the ground, working for free, doing your training, doing 1.1 sessions and low-priced offerings and now it's time to give yourself an easier pathway to success.
What if you could cut your working hours in half and double or even triple your prices? This is 100% possible with a signature high-end coaching or mentoring program and I'm here to help you design it.
In the Design Your Signature High End Program you'll learn how to find the confidence in your skills and expertise so you can charge good $$ for your services instead of feeling weird about selling and doubting the value in what you have to offer. You'll stop telling yourself "no one will pay that!"
Quick Caveat – you've probably seen the 'Get Rich Quick' Schemes..
I mean they're all over the internet! Rest assured that this is not one of those. I'm not going to promise you you'll make $1million in 6 weeks or anything crazy like that, but what I can show you is how to create a program or package so you can earn good $$$ from a small number of clients and how you can build a thriving, scalable business model that supports YOU and the lifestyle you want to be living.
I know you come from a successful career path and you're probably feeling frustrated when you look around and see all these businesses selling expensive programs and packages! You wonder how the hell they're doing it and why you can't.
The good news is – it's not you that's the issue, you just don't have all the pieces of the puzzle to succeed.
You need to know how to strategically position your package, how to structure it, how to price it and WHO it will be right for – all of these components go together to create the perfect high-end program. You also need to know the specific approach to take to be able to confidently sell at higher price points (you can't just announce a high end offer to your audience and expect them to buy).
But the strategic stuff alone isn't enough…
Other programs or free courses may show you the basics of creating a program, but it's unlikely they will show you how to upgrade your internal mindset & state of consciousness – which is what's required if you want to go from charging $100 for 1 off sessions to charging thousands of dollars for people to work with you for just a few hours.
That's why in this program we work not only with the strategic principles required to design your program, but we also tap into your intuition and get you schooled up on the energetics of high end programs, so you can step into a new version of you – the successful entrepreneur version that's happy and confident to charge good money for her offerings!
You'll learn my strategic positioning & marketing secrets..
…that will see you working smarter – with less clients and yet being able to charge much higher prices (at least 3 times more). I'll work side by side with you to design a high-end mentoring package or program so you can earn a minimum of $1500 – $5000 USD from every single client. No more one-off sessions at low rates!
I know you already have a website, or a blog and you've probably already taken some training in your area of expertise – you've worked with friends for free and may have had paying clients, you might even have a cheap online program you've created ~ but none of it is allowing you to make the $$ you desire, and you're so busy doing what you're already doing! How are you supposed to earn more when you're already at your limit with the time you have available?
What I'll help you to do is take everything you've learned so far and design a signature program that sees you having a specialist skillset (your unique zone of genius) so you can earn good $$ with minimum time investment.
We'll kick off with a VIP Strategic Planning Session…
Here we'll work together to clarify how your soul purpose wants to be expressed via your program and how you can do this in a way that's financially successful and aligns with who you are
as a person. I'll guide you on exactly how to structure your high end offering and what content to include so people are happy to pay a high investment.
I'm not your run of the mill 'business coach' – I'll use my powerful intuitive gifts to help you find a truly authentic and exciting way to design your signature program exactly the way you want it.
This means you'll stop getting thrown off track and doing what other 'successful entrepreneurs' say you should be doing with your business (no more cheap online courses or too many low priced offerings!) and you'll craft a plan that's relevant for YOU (and nobody else).
Within just 8 weeks you'll have…
++ Developed a signature high-end package or program that sees you working less and earning more (and you'll feel super energised and motivated to sell this). Expect your clients to pay you between $1500 and $5000 USD to work with you.
++ The specific sales process to attract and call in clients who are ready and willing to pay high prices (including a word for word script to use)
++ A repeatable system to test your program with your market first (before officially launching) and start selling right away – including the exact message to send to warm leads so they really want to join your high- end program.
++ A 'high end marketing content' cheatsheet describing how to write social media posts & emails to sell your program (it's a very different process to selling low ticket offers)
++ A clear vision for your business that motivates you & gives you the confidence to step up into your next level of success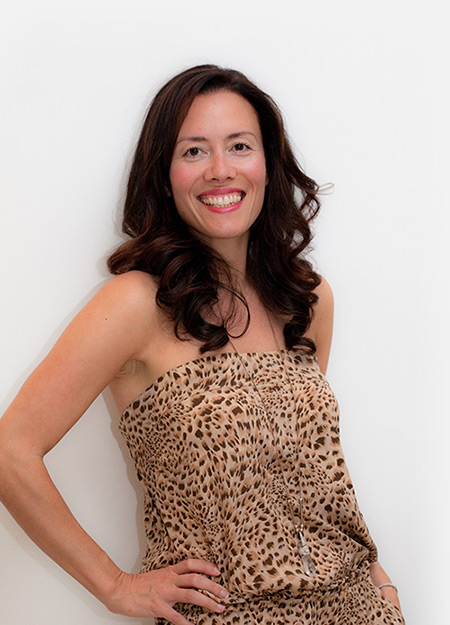 DESIGN YOUR SIGNATURE HIGH END PROGRAM
1.1 Business Mentoring Program
This is an exclusive 8 week mentoring program designed for concious, soul-led women who are ready to uplevel their business and start earning more without burning out or losing their integrity.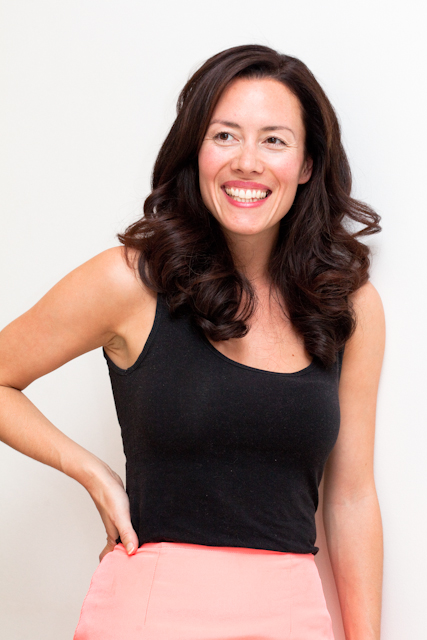 Zoe has been featured in: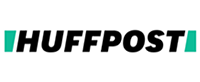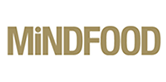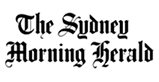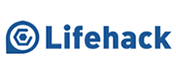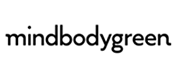 Why Design Your Signature High End Program?
I know you're probably overwhelmed by all the 'business coaches' out there and who to work with – and I always advise you do your due diligence before working with anyone.
What makes me different is that I focus on both the practical, strategic marketing principles required in business, as-well as the mindset and inner work required for you to take a leap with your business. In my experience, you need both. You can have all the strategies and tactics in the world but without the right mindset, you'll stay stuck and won't implement. And you can have the best mindset in the world, but without the right strategies and tactics you'll go round in circles.
I also never offer a cookie cutter approach – I work with my clients individually and recommend an approach for their specific needs, because everyone's journey is so different.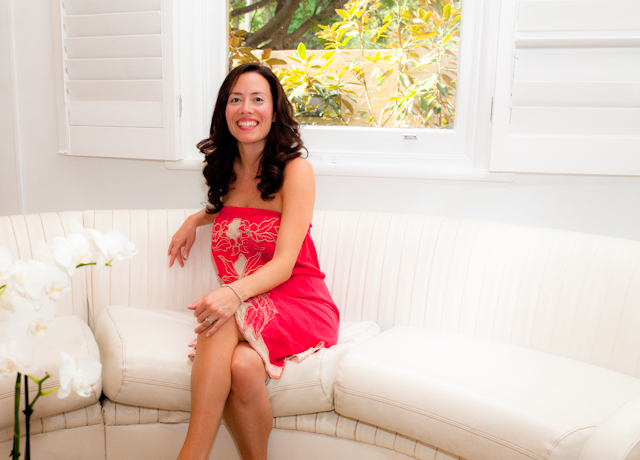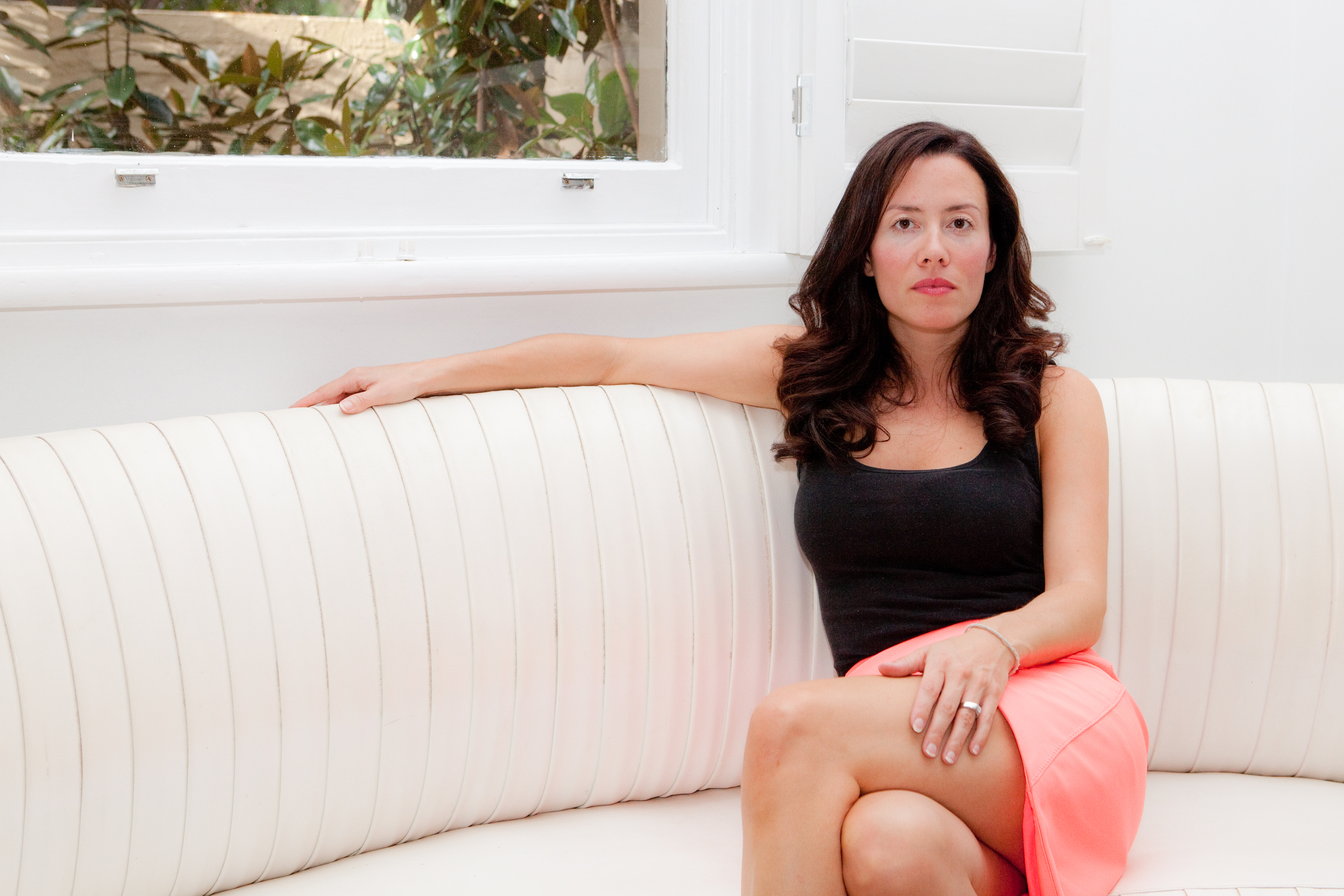 Designing high end programs has completely revolutionised the way I do business.…
Instead of feeling resentful towards my business because I'm so busy serving low paying clients and constantly having to find new clients all the time, I work with amazing, committed clients who I LOVE, and I only need to show up for minimal hours. And yes – they still get exceptional results by the way.
A signature high end program can do that for you too!
It will allow you to get back to your soul work and focus on helping your perfect clients who are ready and willing to invest in themselves.
It will free up your time and energy so you have time for other important things in your life (hello family, travel, passions)
And you'll feel at peace, knowing that you finally stepped up and did it. After all those years, you finally found a way to confidently charge what you're worth.
The Design your High End Signature Program will…
…get you crystal clear on your how to strategically position your program and your niche so you'll easily be able to sell your programs (before I'm doing what I do now, I actually founded a million-dollar ad agency working with huge clients like Sony, Visa & Unilever. So I've earned my stripes in the marketing world – I'm not one of those 'self-taught marketing coaches, I've actually been paid hundreds of thousands of dollars to create marketing campaigns for multinational blue chip clients').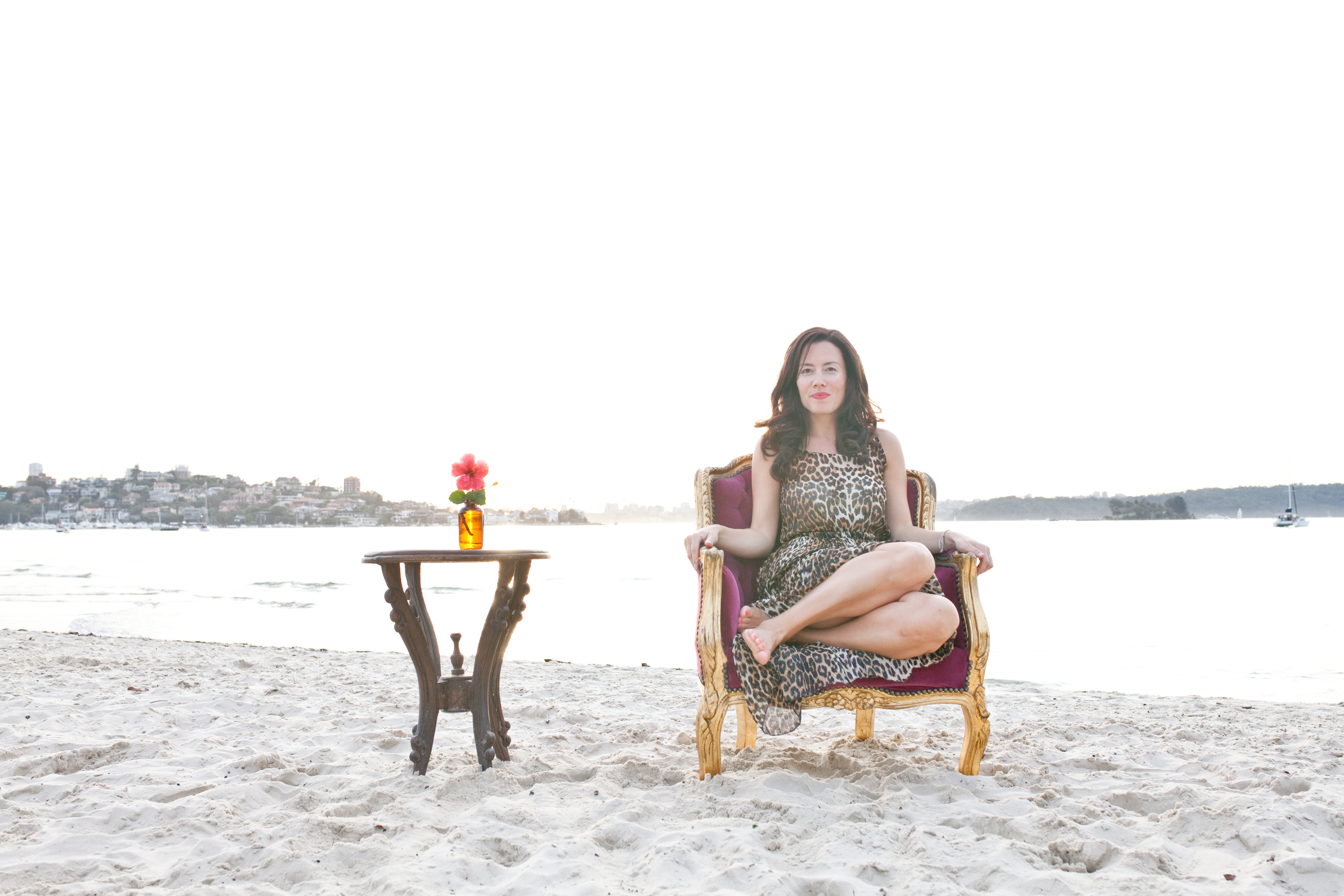 This is what I take people through in a personalised way in my intimate business mentoring program: From career to entrepreneur. Because let's face it, if you were really going to start a successful business, you would have done it by now.
This program is the perfect cocktail of personal development, business strategy and mindset work
Not only will you design your signature high end program within 8 weeks, you'll also transform into the 2.0 version of you that feels confident selling premium programs valued at anywhere between $1500 and $5000.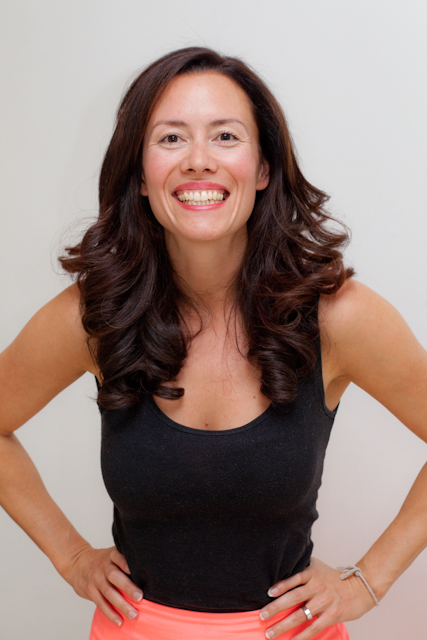 Here's what's covered in this exclusive, intimate, 6 month mentoring opportunity:
1.1 coaching sessions with Zoe
You get access to two x 30 minute 1.1 sessions with Zoe B where you can discuss your business goals in a personal environment. You can use these sessions at any time throughout the 6 month period. These sessions are reserved for brainstorming business ideas, kicking off your journey, working on personal mindset issues or for when you need some 1.1 help with marketing, business strategy or decision making.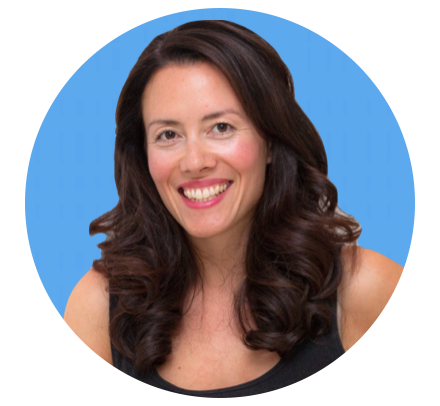 Plus intimate fortnightly mastermind calls with Zoe B & a small hand-picked group of inspiring, hich achieving women
Bi-weekly group coaching sessions to support you!
Each fortnight for an entire 6 months, we'll meet on a live video call to plan and launch your business. In these interactive sessions you'll get the chance to bounce ideas off me, ask Qs, brainstorm business ideas and work on any roadblocks that come up (motivation, mindset, ANYTHING AT ALL). Plus learn from all the other incredible women on this call who are on the same journey as you. Note: these sessions are very intimate with less than 10 people per call – this ensures you always get to work with me 1.1 during the call. You also get the opportunity to submit worksheets and documents for me to review during the session – these calls are very hands on.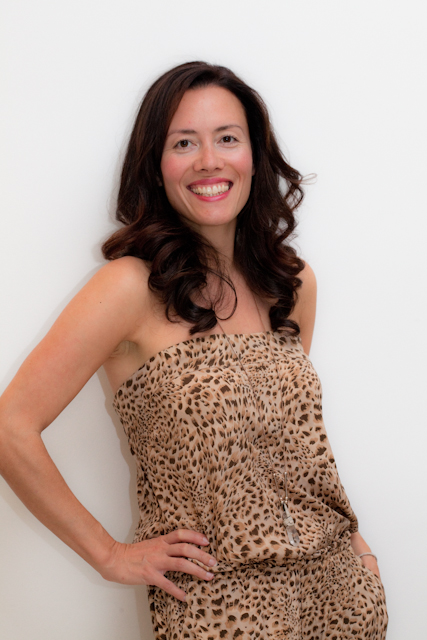 This is not a group program where you're one of a thousand people trying to get a hold of me. It's a highly intimate program limited to a small number of women each month so everyone is truly supported and given the guidance they need to succeed.
Constant contact with me in the private Facebook Mastermind platform
I'm available for you to ask me any questions at all for an entire 6 months! Seriously, I'm here for you. If you have a quick question you can ask me in the private facebook group. You're never alone during this program. I'm with you every step of the way to guide you and support you.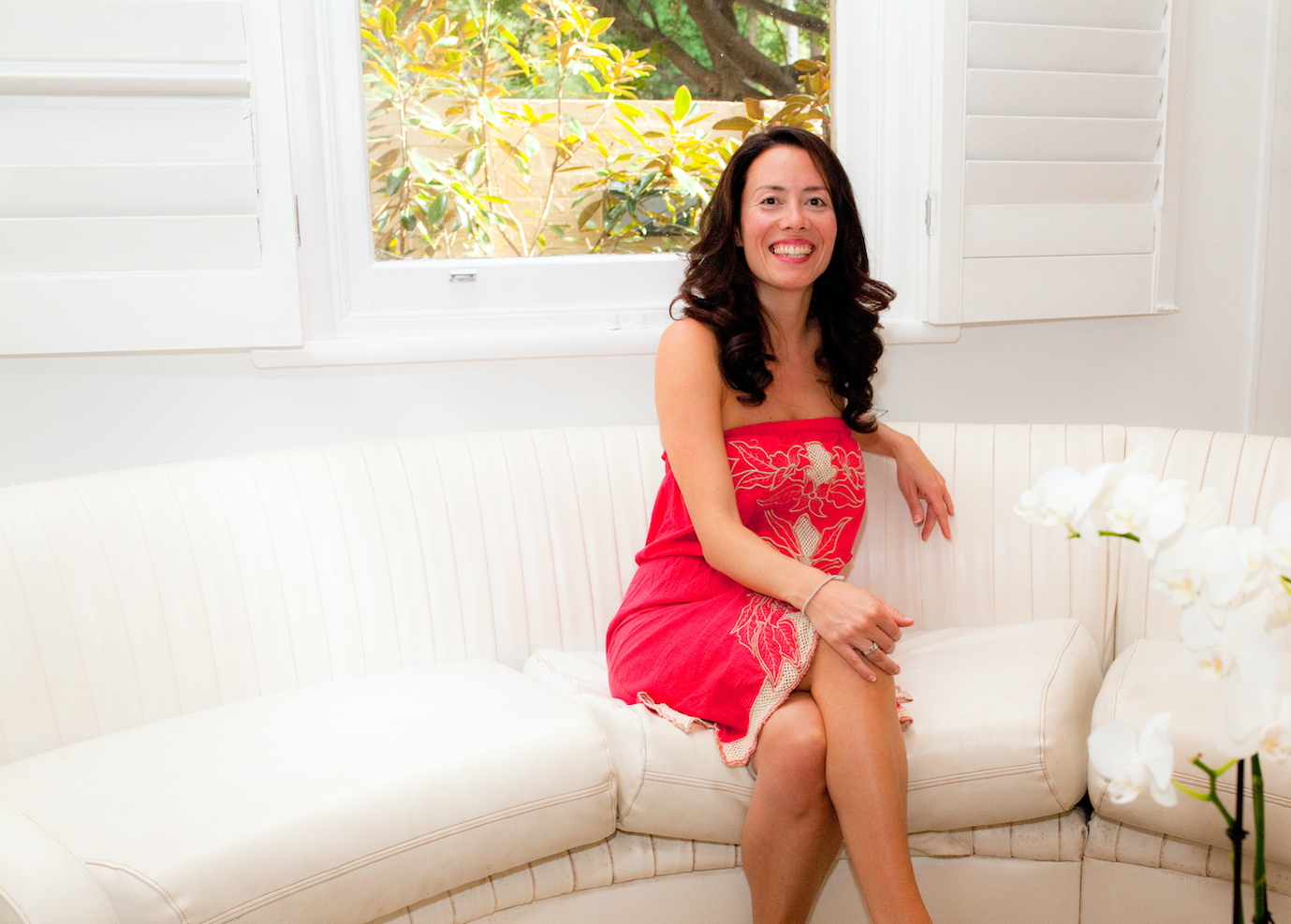 The strategic format of this program is very unique – you get a blend of 1.1 assistance in our calls together, constant contact with me in the Facebook Mastermind and the entire strategic process mapped out for you via videos, tutorials, worksheets and done for you's.
Be Taken Through the entire Career to Entrepreneur process with 20+ online video trainings
You'll get life time access to a private members portal where you're guided through the entire Career to Entrepreneur process via online videos, worksheets, done for you cheat sheets and templates. Everything is completely mapped out for you – all you need to do is simply follow the step by step tutorials to go from zero business idea to designing your entire business offering. Alot of the process is already 'done for you' with easy templates and cheat sheets to use so you don't have to work it all out yourself.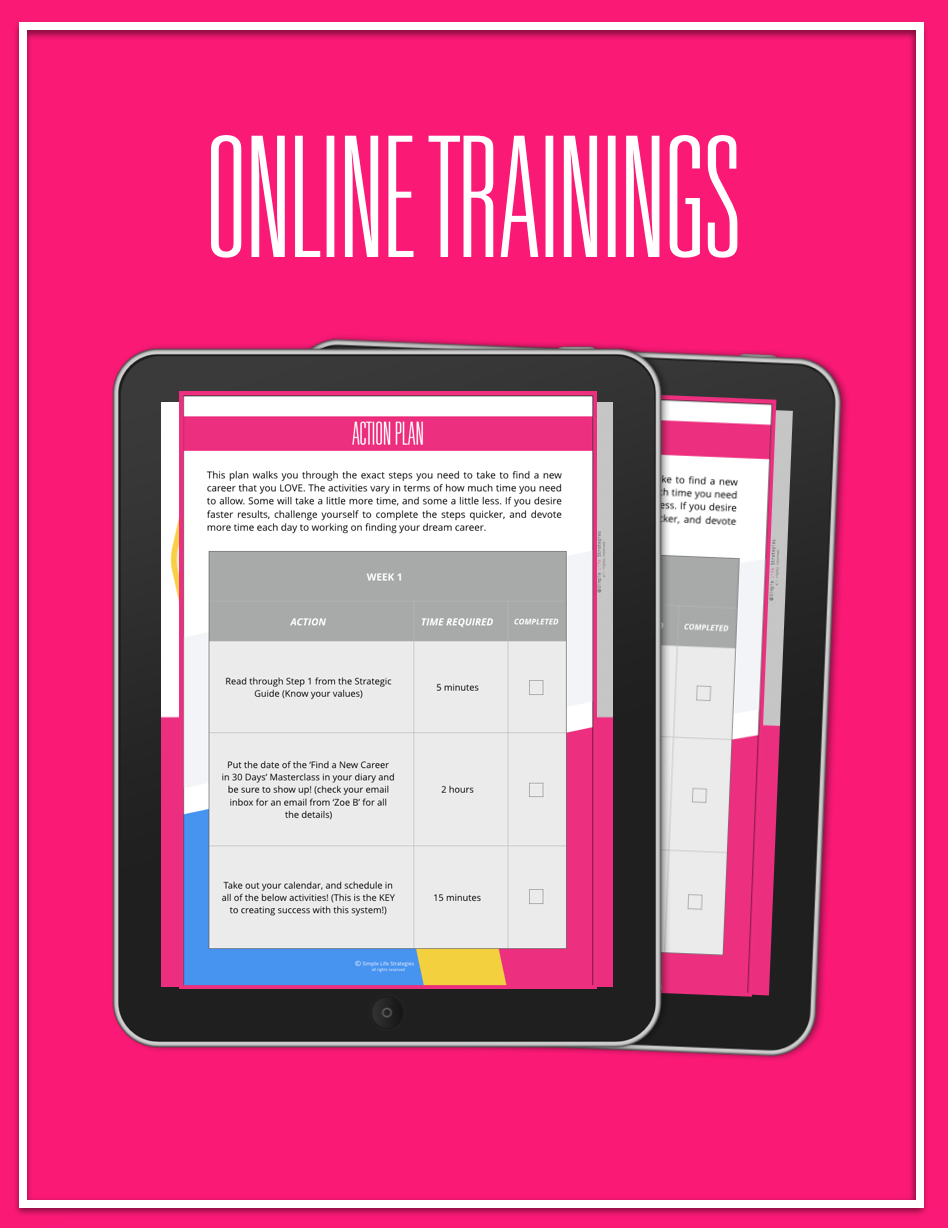 Here's exactly what's covered in the online 'Career to Entrepreneur' trainings…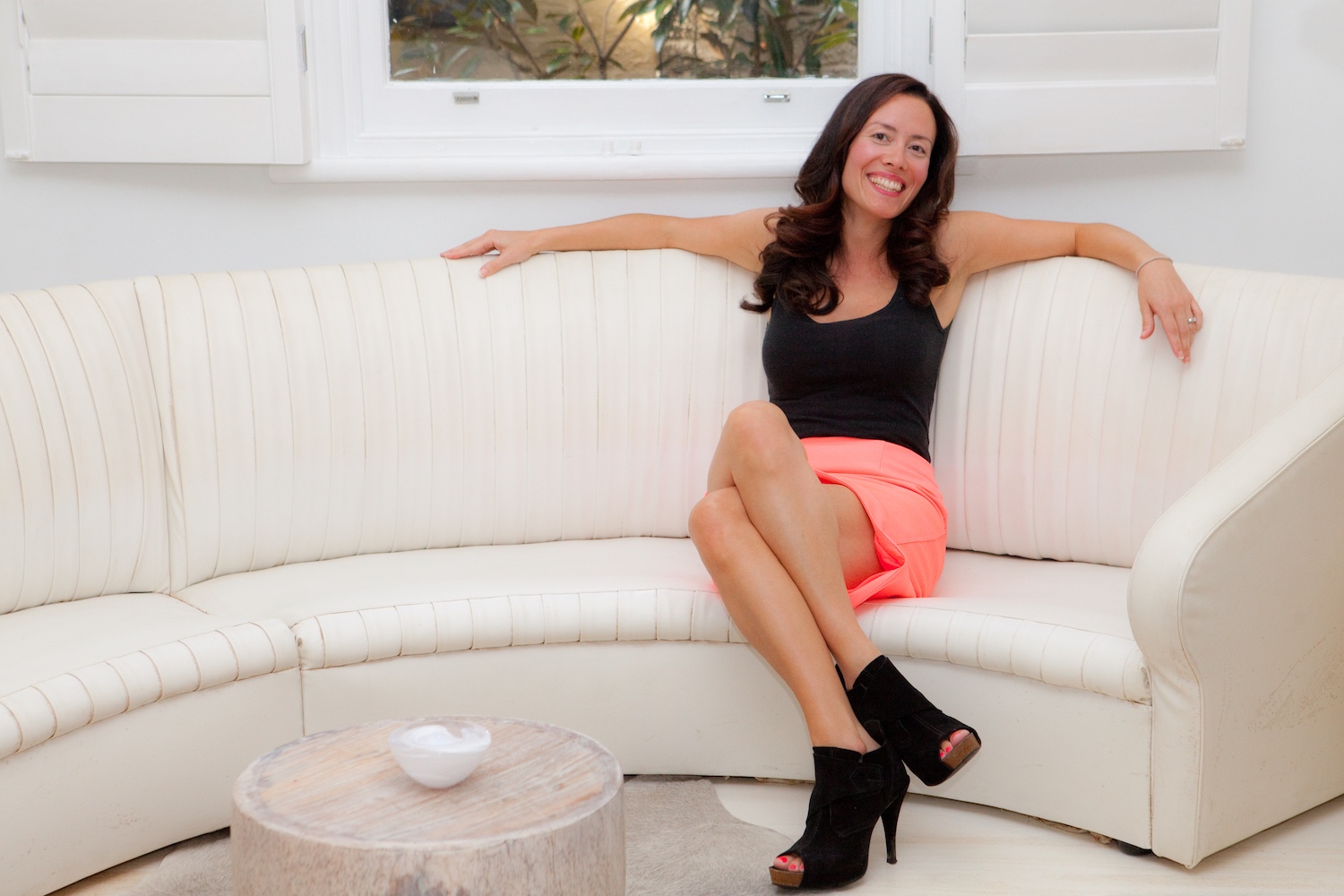 Month 1:
Framework
==> The strategic framework for finding & validating new business ideas
==> How to find business ideas based on your passions and interests (that people will pay for!)
==> Access to 80 high paying business ideas
==> Tools to assess your personality type, strengths & character traits so you don't choose the wrong business model for your natural temperament
==> Lifestyle planning – how to plan your business strategy around your dream lifestyle
==> The Art of meaning & fulfilment – how to ensure your business idea lights you up and feeds your soul
Month 2:
Choosing your idea
==> How to know which of your business ideas has the most legs
==> How to be 100% sure people will want what you're selling
==> Why you should ignore all the business advice you've gotten so far and how it's actually sabotaging your attempts at launching a successful business
==> Selecting a business model that will cover your financial needs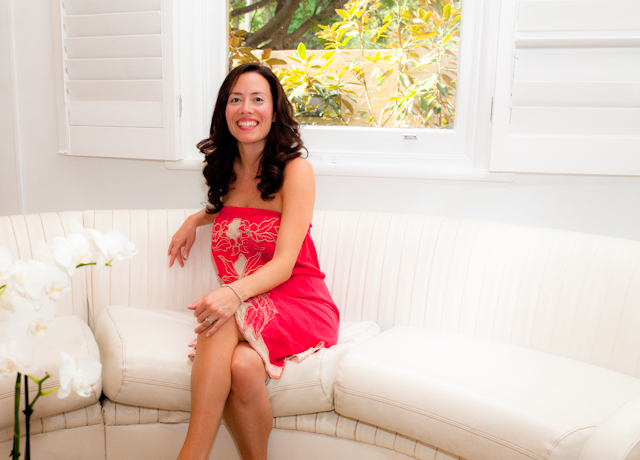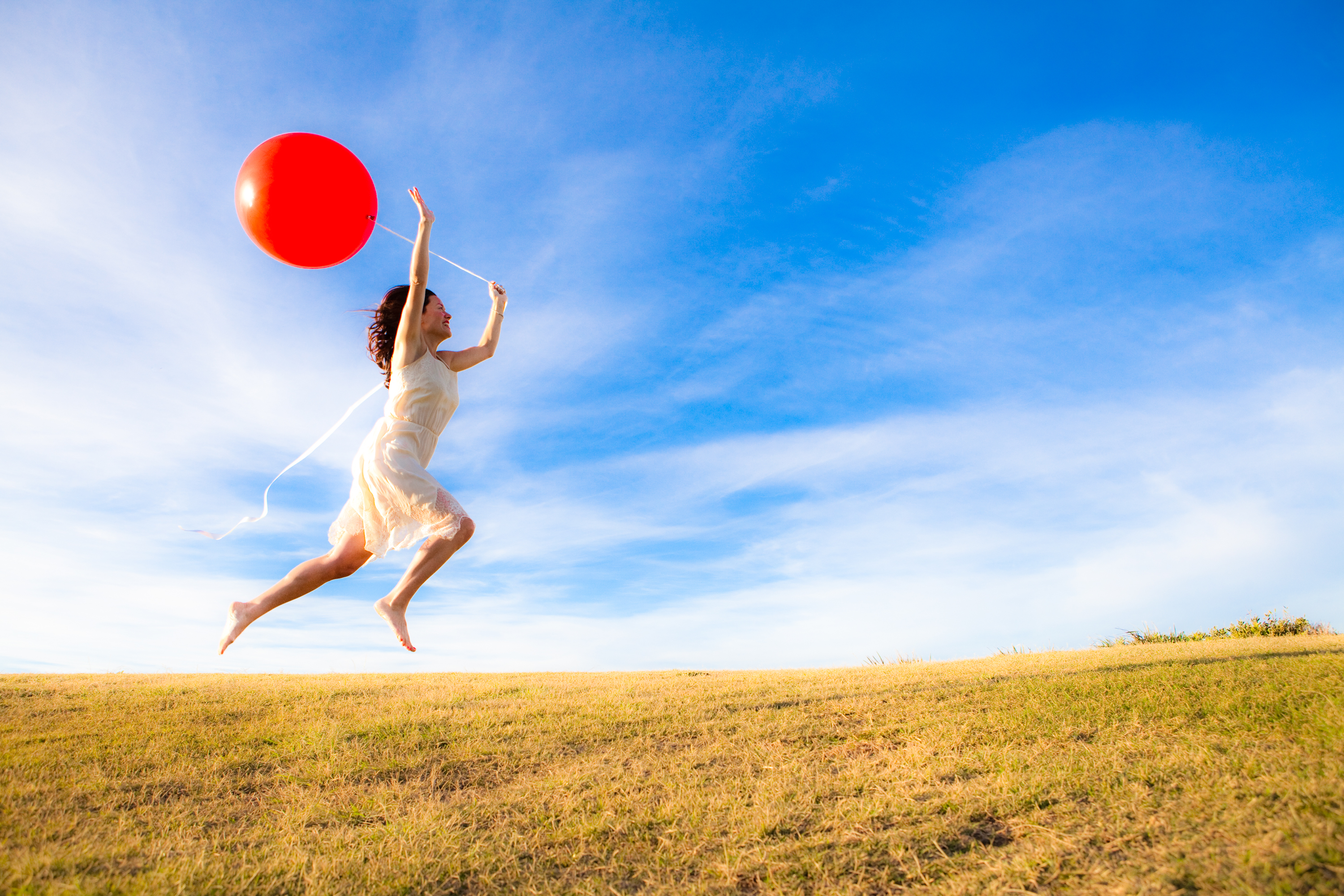 Month 3:
Research & Development
==> How to conduct a competitor & market analysis to inform your 'NO FAIL' business strategy                               ==> A simple marketing process that will inform every single word you ever write about your business in the future (the secret sales sauce!)
==> Why successful entrepreneurs don't just focus on getting their product to market and what they really focus on to set themselves up for long term success
==> How to know if your business idea is going to be profitable and will cover your lifestyle and living expenses
Month 4:
Business Design
==> We work together to create your MVS (minimum viable service), define the features and benefits that will leave your customers coming back for more                                  ==> How you can harness the deep psychological insights of your target market to start a business that will have people queuing up to work with you!
==> How to position yourself as an experienced expert in your area of business before you officially launch
==> How to know for sure if your business offering really works or if you should go back to the drawing board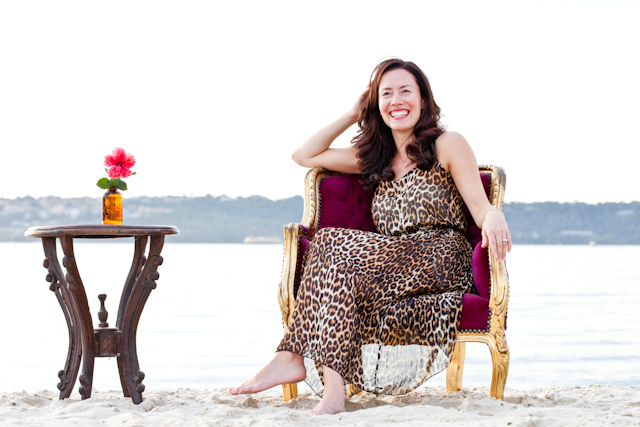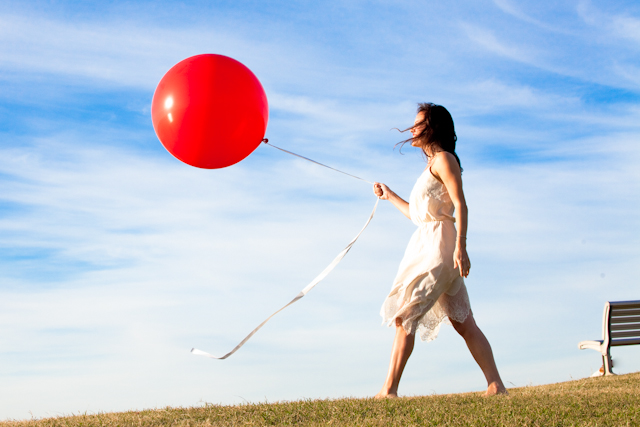 Month 5:
Market Testing
==> How to Market – test your business idea so you don't waste tonnes of money, time and energy pursuing something people don't even want
==> The business validation loop – together we evolve your business offering and make the essential tweaks that will make or break your launch
==> The huge mistake most wannabe entrepreneurs make when pricing their first offering (and how to avoid this)
 Month 6:
Transition Time!
==> How to quickly soft-launch your business without needing a website or social media presence
==> Making your first $$$$s from your business
==> How entrepreneurs think! The secret mindset shifts you need to make it in the long run as an entrepreneur
==> Designing your exit plan from corporate to entrepreneur!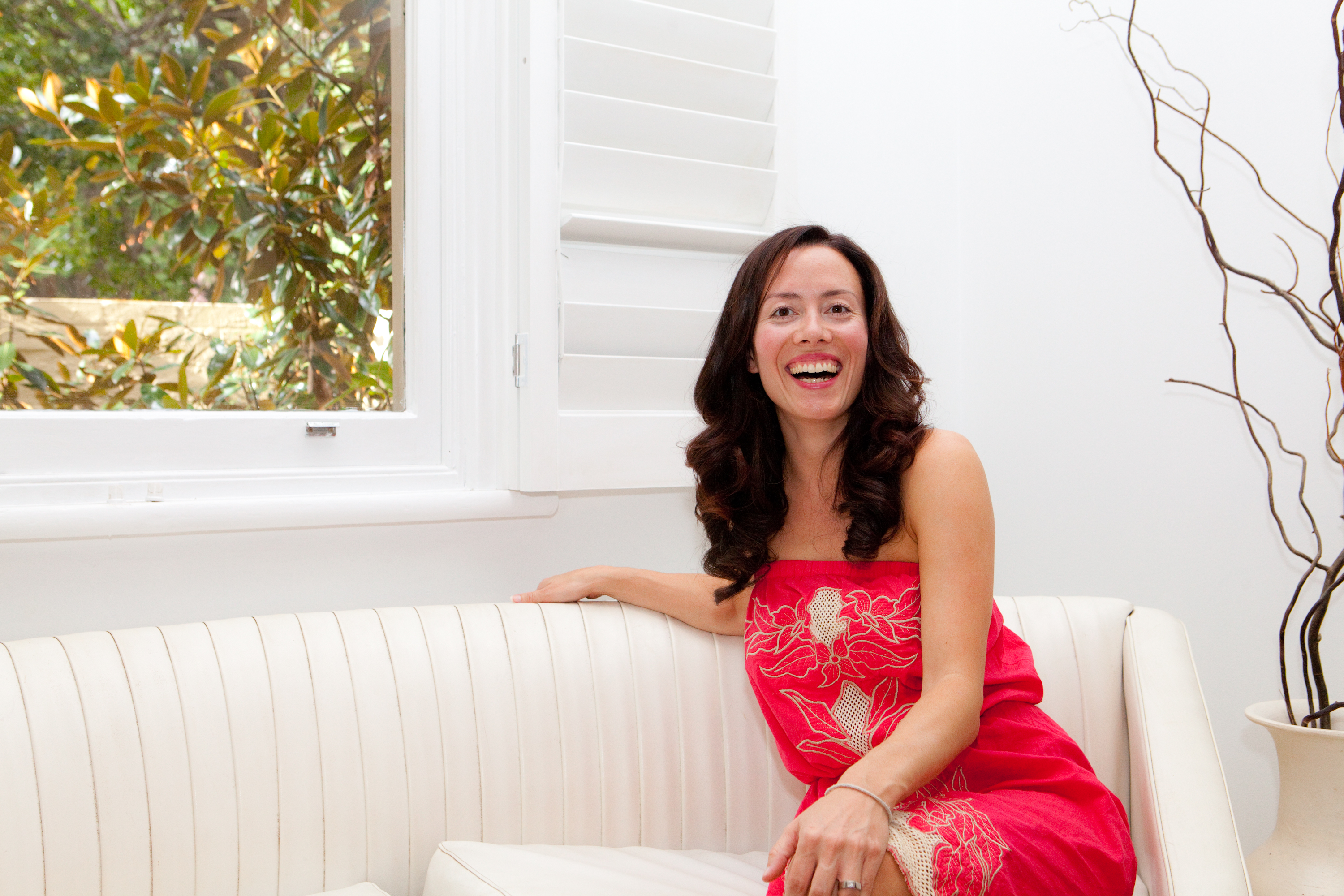 Plus get these BONUSES when you join …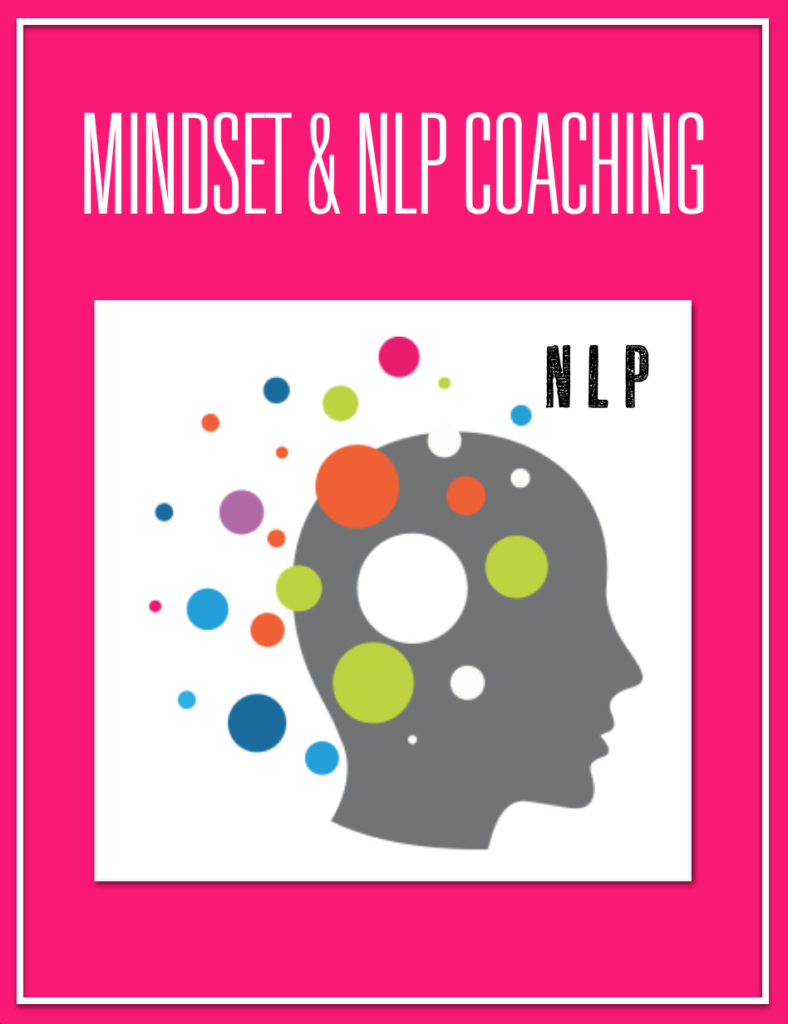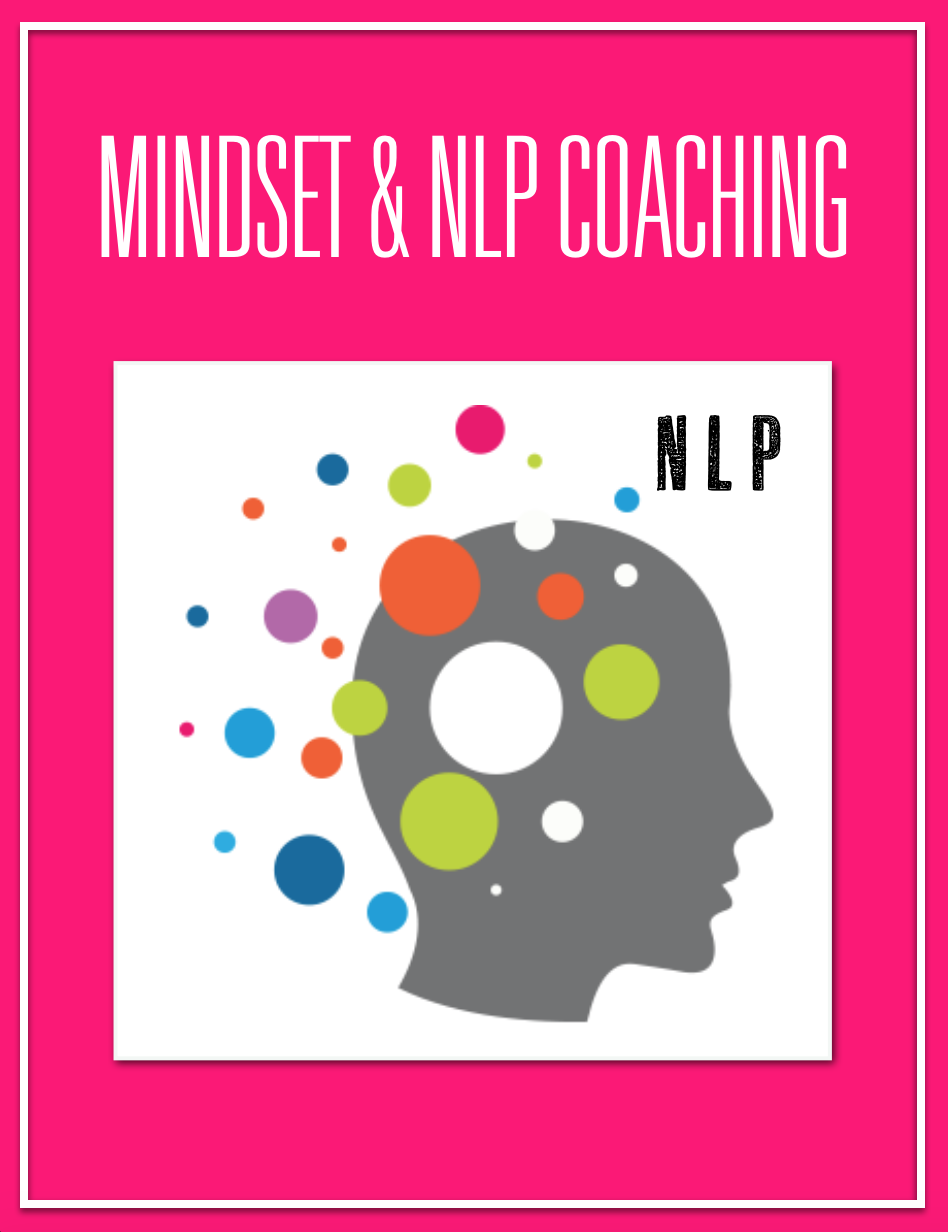 Mindset & NLP Coaching
Tailored Mindset work so you overcome any roadblocks you encounter in the 6 months. Plus NLP Coaching to fine tune your attitude for success (as used by Barack Obama, Tony Robbins, Oprah and pretty much anyone who's uber successful).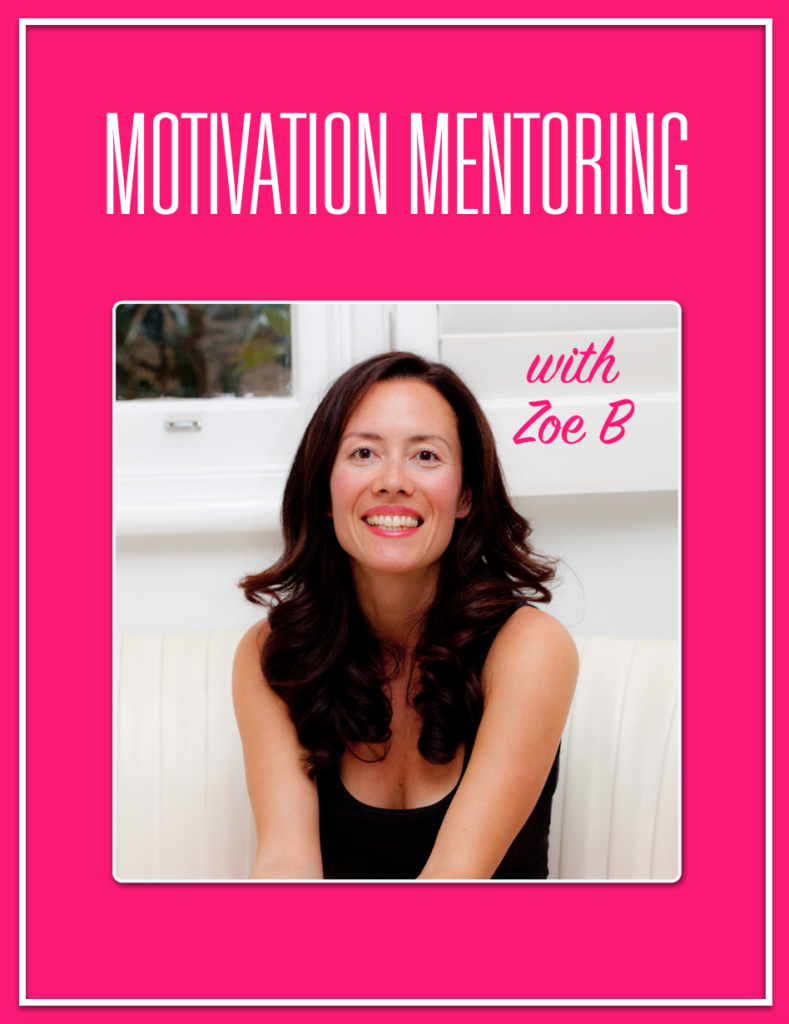 Motivation Mentoring
Motivation / Confidence coaching to eliminate your inner critic and any procrastination around taking the leap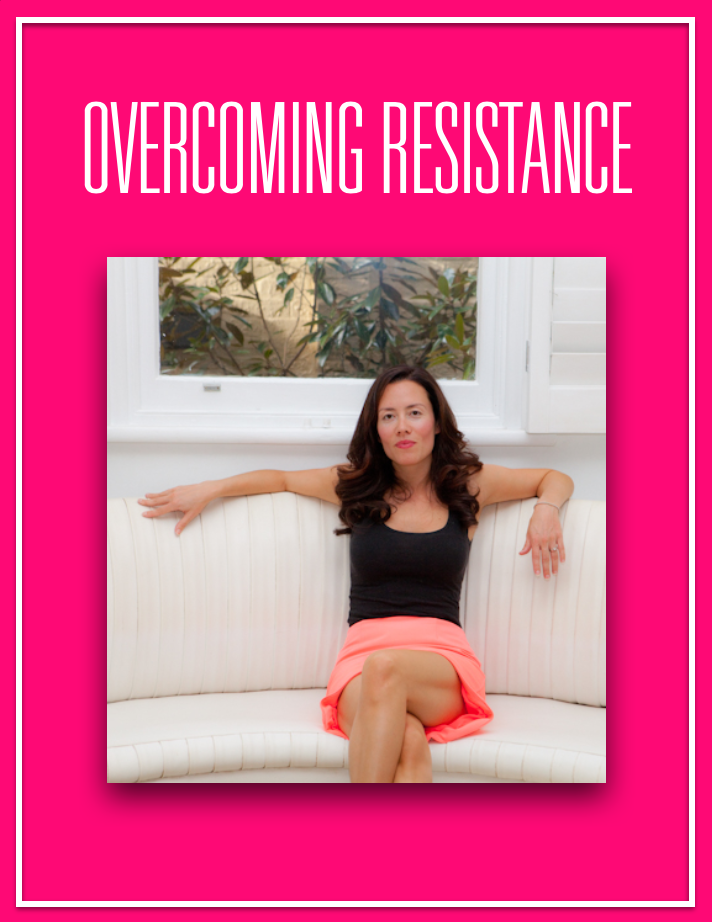 Training Deep Dive
Typically internal resistance is encountered at specific parts of the entrepreneurial journey. This in-depth training provides all the tools you need to overcome your doubts, fears and resistance around getting your business out there.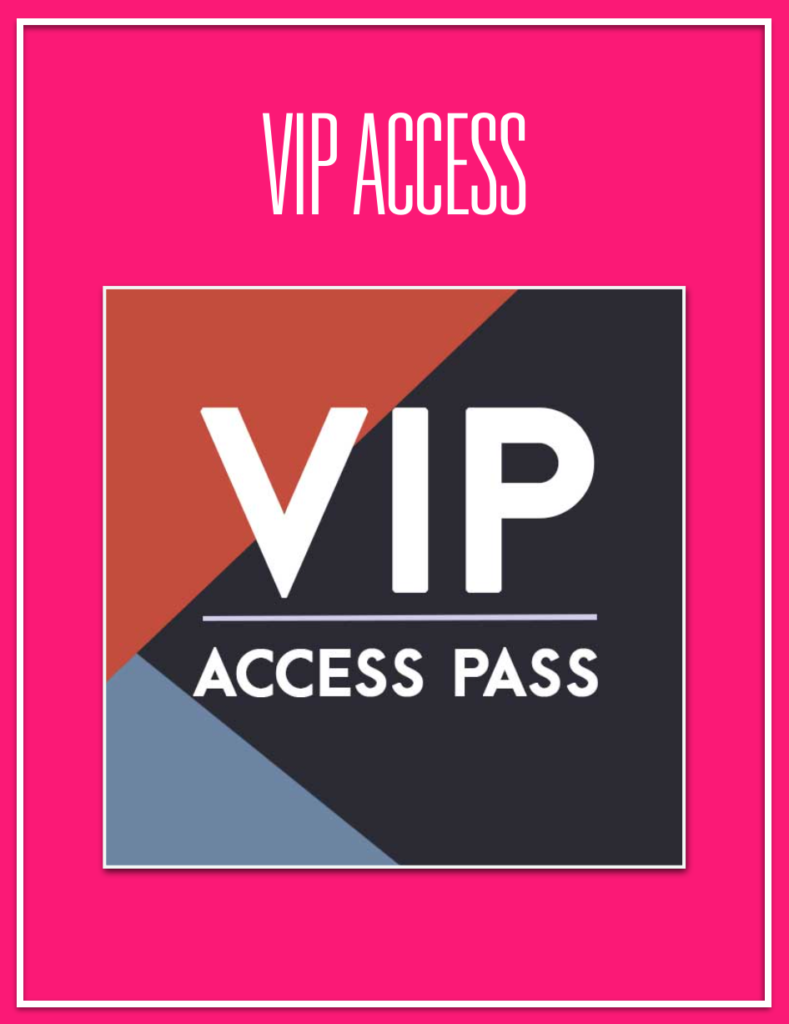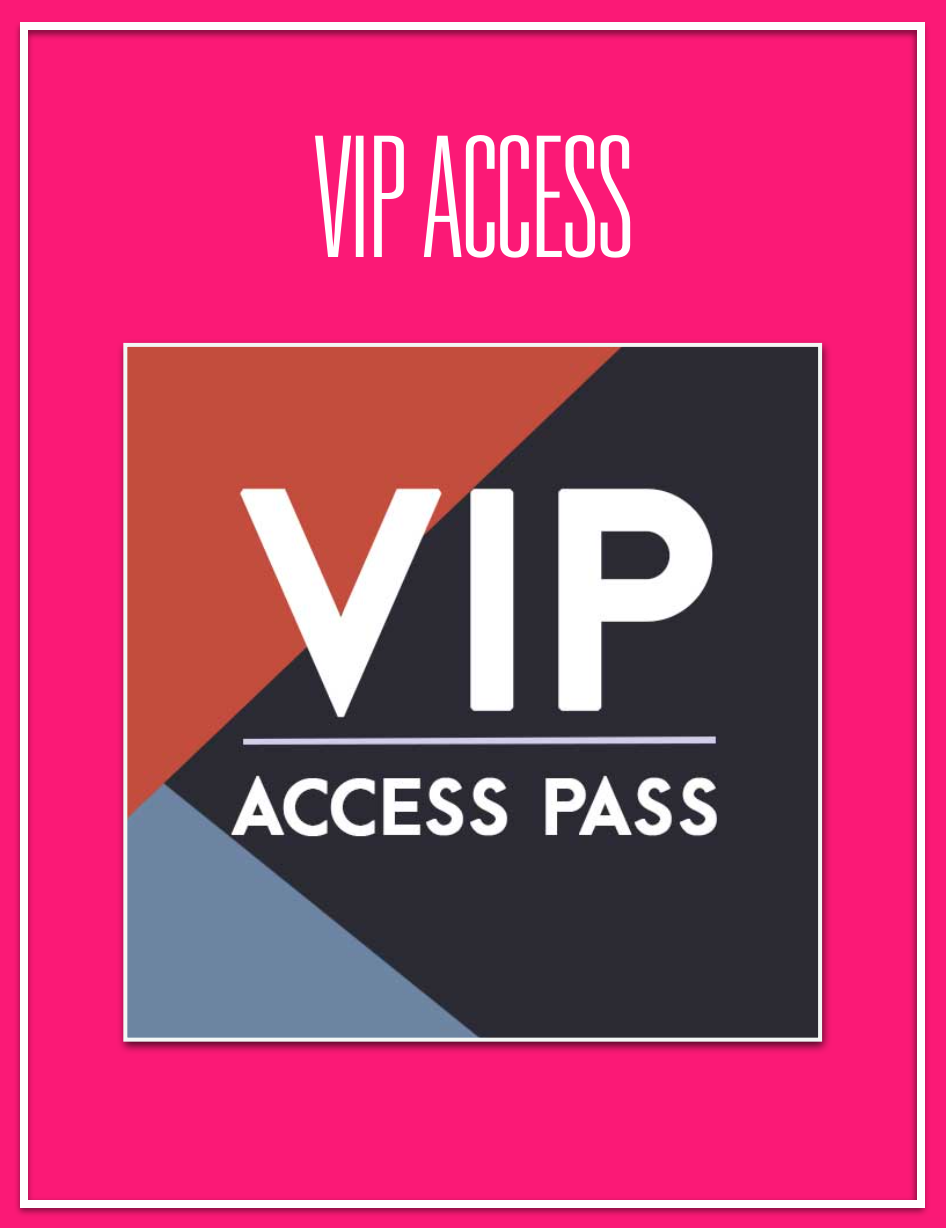 VIP ACCESS
Access to the inner workings of Zoe B's business. ASK ME ANYTHING (no topic off bounds)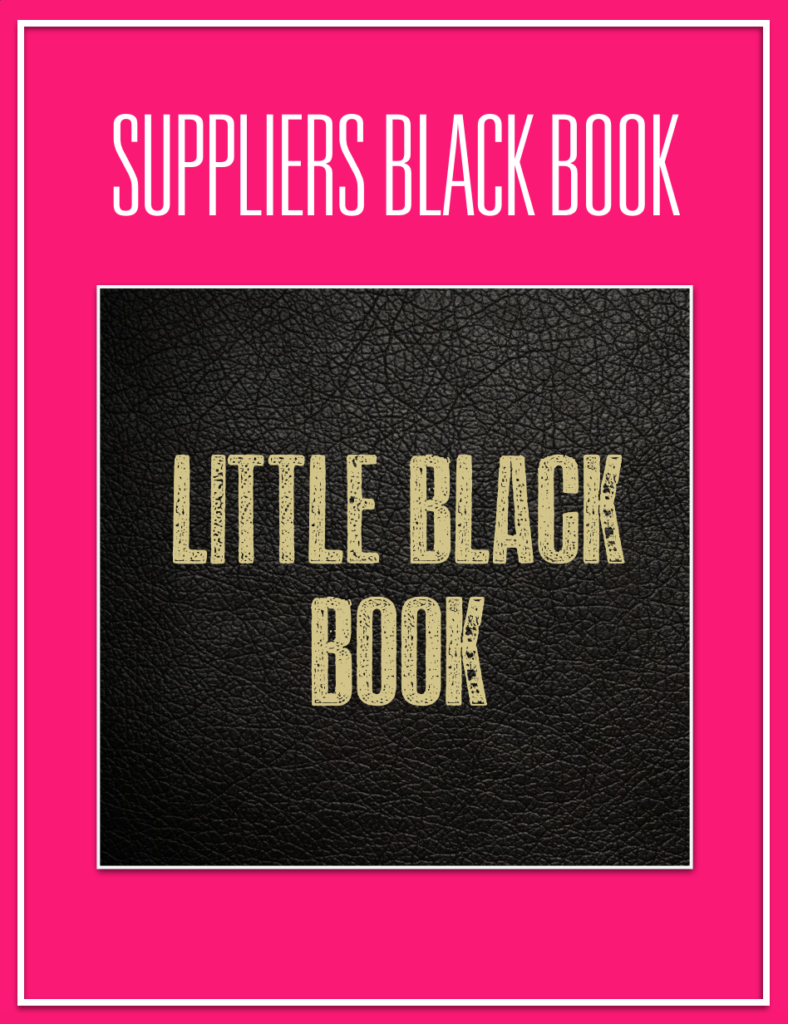 Suppliers black book
All the details of my private suppliers, contractors, tech secrets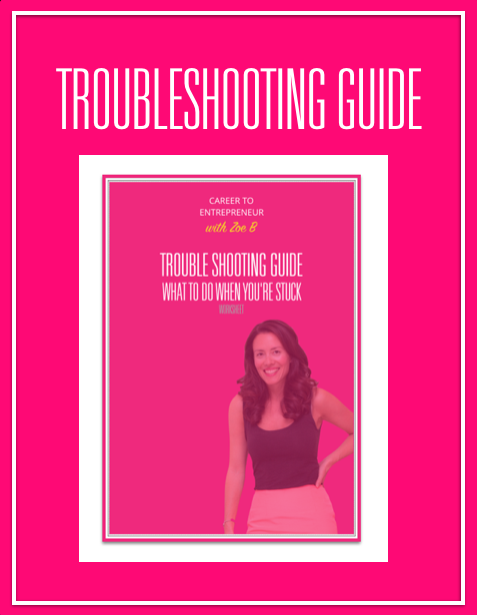 What to Do When You're Stuck
This genius guide contains the exact steps to take if you're feeling stuck and need to troubleshoot your situation
Plus never before released insights into my own business successes:​​
++ How I got Arianna Huffington to invite me to be a writer for Huff Post
++ The exact marketing funnel I created to automate $600,000 in sales in one year (while I lay in bed pregnant with morning sickness)
++ How I launched my career coaching business with no experience and only $1000 to invest
++ The recurring mindset concepts I've used throughout my entrepreneurial journey to build a globally successful business with students in 73 countries worldwide
You'll enjoy success like these clients…
One client sold her first high end program for $3000 within just 7 days of working together
Wiebke was a successful management consultant. After just a few weeks, she became crystal clear that Yoga teaching was her core passion. She completed her teacher training, opened her own Yoga studio and now teaches students all over Sydney.
Joanna was an executive assistant working for a large corporate company. More than anything she really wanted the freedom to work more flexible hours doing something she was really passionate about. Joanna is currently transitioning out of her corporate role as she starts to build her dream raw food events & coaching business.
Career to Entrepreneur mentoring is for you if you've been thinking about starting your own business for a while now, but need some help and personalised guidance to actually make it happen in 2019.
With 6 whole months of personalised support and handholding ~ it's a complete no brainer!
With this premium mentoring opportunity, I'm on hand for you, and checking in with you each fortnight to make sure you stay focussed. I even give you 24/7 access to a private facebook mastermind group so you can flick me quick Qs when you need to.
This group mentoring program works because I'm literally there for you to guide you through the entire process of figuring out which business to pursue and then actually getting it off the ground in just 6 months (no more wondering if you've picked the right idea or getting distracted and stuck in your J.O.B for another few years, it's time to make it HAPPEN).
This program means you don't need to put yourself under pressure by quitting your job and throwing yourself in the deep end because we do all of this alongside your existing J.O.B. We make the transition as easy & stress-free as possible!
Enrolment by application only
Got questions? Email:
zoe@simplelifestrategies.com
Limited places available. Enrollment opens August 2019
Join my inspiring community of gorgeous, kind-hearted clients from all over the world…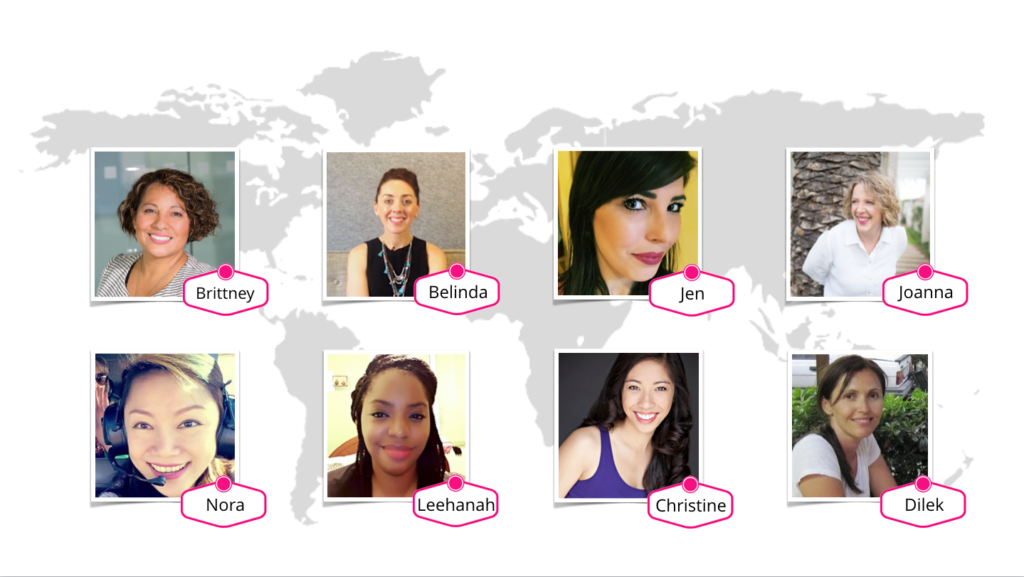 Don't just take my word for it, hear directly from these beautiful souls who worked with me to set up their businesses…
I felt I was lost at sea , having quit my secure job to set up my own PR business whilst trying to raise a young family. I floundered and couldn't find my passion. Something was missing and I decided to look at how I could change my career. By the end of the programme I was setting dates and putting together real life timetables. It's happening and I feel ecstatic and privileged to have been able to work through the programme with Zoe. My old career was PR. My new business is a writer, blogger, Ted Speaker and published author helping to take the stigma out of death and grief.
It's ok to invest in yourself. Think of it as a holiday for your head and your heart.
 was specifically looking for a personal coach, I knew I needed guidance and support and most of all accountability that I wouldn't have been able to get from an online program alone. Plus I also knew that I would want to ask questions and challenge certain ideas that I needed clarity on. Thankfully Zoe was open to including me in her mentoring program.
I would (and will) definitely recommend this program to others. I think there is so much material out there on how to choose a business, but this program is really good for consolidating all that information, eliminating the fluff and focusing on the important bits. It guides you on a path that will at times push you out of your comfort zone (which is necessary!) but also leads you to a logical conclusion about what you need to do, comfortable in the knowledge that you've done the right kind of work to come to the decision that's right for you.
I definitely feel like it was worth the investment.
Wow I can't even believe how many feelings, thoughts and experiences I have been through. I am very grateful to you, for the wisdom and love you put into your work. It was not easy to get out of my comfort zone, but inside of me this voice kept on telling me this was the right thing to do. 2017 is the year I start my business as an Ayurveda practitioner!
Don't put it off another year!
Take action now with intimate group Business Mentoring.
Enrolment by application only
Got questions? Email:
zoe@simplelifestrategies.com
Limited places available. Enrollment opens August 2019
Is Career to Entrepreneur right for you?
I'm extremely selective about who I allow into my group mentoring programs. Due to the hands-on nature of this work, I can only take on a limited number of people each year. I only want to work with kind, compassionate people who are committed to taking action and making a difference in the world. If that's not you then we should part ways now.
Please read this carefully to see if we're the right fit for each other:
This is not right for you if:
— You want to earn 7 figures in 5 minutes (well you know what I mean, the get rich quick thing)
— You're a complainer or naysayer and critique everything
— Your main motivator is money
— You're not willing to learn new things
— You're just dabbling in starting your own business and aren't sure if you're ready to commit
— You want to start a brick & mortar business
This is right for you if:
++ You're optimistic, kind-hearted and down to earth! Yes! We're gonna get along nicely my friend!!!                                    ++ You're open minded, conscious and want to make a difference with your business
++ You've got some vague business ideas already but have no idea which one to pursue
++ You need the accountability and support to get focussed and serious about one of your ideas
++ You want to get schooled up on what you need to do to launch a business and plan your transition out of corporate
++ You love to help people and want a business where you can give back
++ You're ready to invest in this transition and yourself
++ In 6 months you want to have figured out YOUR PERFECT business, have it set up on a small scale and be actually making money! (all without sacrificing your current salary, job & lifestyle)
Typically, these are the type of businesses I help to start:
++ Consulting
++ Coaching
++ Mentoring
++ Service businesses of any kind (e.g. photographers, language teachers, wedding planners)
++ Retreats / Events
++ Online businesses / e-learning
++ Online course/education businesses
++ Information product businesses
++ Authors
++ Bloggers
++ Influencers (Instagram etc)
++ Therapists
++ Healers
++ Health & Wellbeing practitioners (massage, reiki, essential oils etc)
Loving words from beautiful souls who took the leap of faith to work with me..
My old career as a Customer Development Manager with Heineken UK is currently supporting my transition to own my own online swimwear business.
The one to one time with Zoe was so positive and inspiring but really subtle in the way she gets you to take action that is led by you so you take ownership. Kind of Jedi mind tricks!
I would definitely recommend this program to others. There are many people I talk to who like the idea of wanting to do something but don't take the steps, this course supports you to make this decision.
Before the program, I was really lost and I didn't know what to do with my life. I still hesitate sometimes but my fear and insecurities went away because I know that I don't have anything to lose. It is a hard and rough process to find your passion in life but it is not impossible. Having Zoe's guide was really helpful to go through that process smoothly.
I worked in customer service, marketing and sales but now I've launched my own business as an online Spanish teacher.
To me, Zoe had something other "business & career coaches" didn't have – experience in a high demanding corporate role, a like mindness in healthy lifestyles (yoga & meditation) and a solid program she was able to share with me from the initial consultation which was supported by a process.
I can not explain the shift in my mindset except to say I have NEVER been more CONTENT or HAPPIER in myself.
Since working with Zoe, I've gone from being a Police Office to a Wellness Coach and I love it!
HOW MUCH TIME WILL THIS PROGRAM TAKE?
You'll need to allow 1-2 hours per month for your group coaching call with Zoe (you don't have to show up to every single call – these sessions are optional). Plus, you'll need time to put into action the full strategic process and watch the video trainings, so roughly 2-4 hours per week. Some weeks will be busier than others, but you can plan the program around whatever you already have on in your life. You choose when you work on your business!
I'VE TRIED TO START A BUSINESS BEFORE AND I DIDN'T REALLY GET ANYWHERE. HOW DO I KNOW THIS WILL WORK FOR ME?
The major difference with this program is that you get alot of support. You literally have someone on call for you for 6 months. This means there's no escape. You don't have the option to get distracted because I'm there checking in with you each fortnight during the group calls. Also ~ most people aren't aware, but there's a definite process to 'starting a business' and I share with you exactly how to do this. If you've not got any business ideas off the ground before, it's likely that you've not used a solid, strategic process.
DO I HAVE TO QUIT MY JOB?
Hell NO! We do everything alongside your current job. This means you get to keep your sanity and your monthly paycheck while we set everything up. I love this approach because it means there's NO PRESSURE. It means you get the best of both worlds – the security of your job & a regular income and the excitement of starting your own business on the side. At the end of the program we'll create a transition plan around how you move from your job into your business.
WHAT TYPE OF BUSINESSES IS THIS FOR?
Typically I help people set up service based businesses that allow them to express their passions while helping people in some way. Here are some examples of the types of businesses I've helped people with before: coaching, consulting, events, teaching (yoga, meditation etc), retreats, healing, health & wellness practitioners, blogging, online influencers, writing/authors, freelance services, online products & programs, therapists.
WHEN DOES ENROLLMENT OPEN?
There are limited places available and enrollment opens in July 2019. Places will be filled on a first come, first served basis. Honestly, I'm not sure how long I'll have this mentoring program available – it will depend on my schedule and future projects.
IS THERE ANY DIGITAL TRAINING WITH THIS PROGRAM?
Absolutely. You get full access to my flagship 'Career to Entrepreneur' online program including all bonuses. This includes access to a private membership site and more than 20 advanced video trainings and workshops plus worksheets, done for you templates, scripts and swipe files.
Plus I record all of our group coaching calls so you can go back and listen to our discussions as many times as you need.
HOW IS THIS PROGRAM DIFFERENT TO OTHER BUSINESS COACHING PROGRAMS?
Here's the thing, I don't help people to start any old business. I help them start a meaningful business with purpose. Business is not just about the money for me, it's about how it can provide you with deep inner fulfillment and contribute to the world at the same time. You have something special to give to the world. You're here for a reason. Business is just the vehicle to help you express it.
Which decision will you take?
It's not that the desire isn't there.
I mean, everyone wants to be an entrepreneur these days right? It's just that some of us make it, others don't.
And the one thing I've noticed, is that the ones who do make it, are the ones who are willing to be decisive. Because let's face it, no decision is still a decision isn't it?
No decision is actually saying YES to everything exactly as it is (including staying stuck in the wrong job for another few years).
No decision is saying YES to a life of mediocrity and working just to pay the bills.
No decision is saying YES to a life of wasted potential and forgotten dreams.
Isn't it time things changed?
The Career to Entrepreneur program is offering you a way out.
You don't have to risk everything.
You don't have to quit your job.
We do everything on the side.
Minumum stress, maximum fun.
All you need to do is decide (before enrolment closes).
Come on, let's do this together.
It's time (and Oprah would be proud)
Actually start your business in the next 6 months!
Take action now ~ apply to chat to Zoe B in person to see if this program's the right fit for you.
Limited places available. Enrollment opens August 2019
Got questions? Email:
zoe@simplelifestrategies.com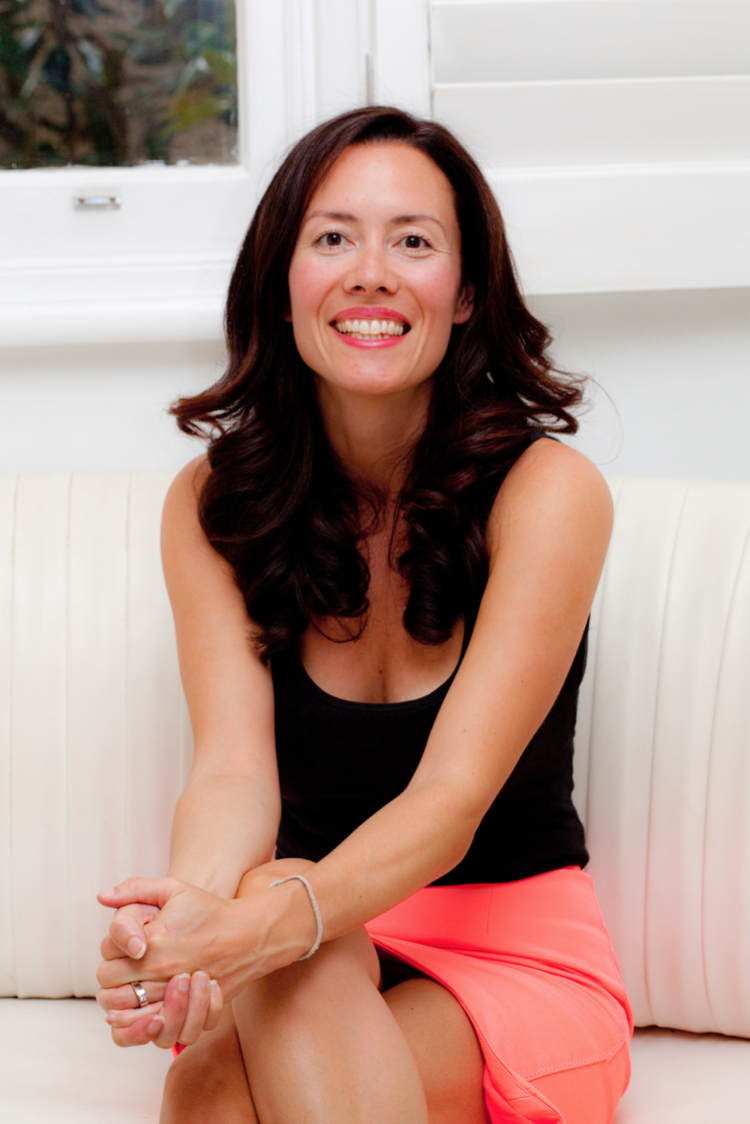 Zoe B is a globally recognised career change specialist and the founder of Simple Life Strategies, an online education company that helps people looking for a greater sense of meaning and fulfilment from their work.
Zoe has helped thousands of people from over 73 countries worldwide to achieve their dreams by creating a business or new career that truly aligns with who they are. Her coaching & programs help conscious, kind, optimistic people to not only generate the financial freedom they desire BUT also create a lifestyle that provides more meaning and fulfilment to them.
Zoe is a regular contributor to mindbodygreen, LifeHack, MiNDFOOD, and was personally invited by Arianna Huffington to write about career change for The Huffington Post
You can join over 100,000 of Zoe's followers on Facebook here:
www.facebook.com/simplelifestrategies
Or catch her over on her website/blog here: www.simplelifestrategies.com
LEGAL DISCLAIMER:
All featured client 'stories' demonstrate an idea of what is possible through this program. Purchase of this program does not in any way guarantee that you will find a career in 30 days. Success with this program will depend on the participants own dedication, input and commitment to completing all provided exercises and tasks both during and outside of the course schedule.
The services provided in this program are here to educate individuals on alternative choices when it comes to finding a new career. Zoe B is not in any way responsible for any decisions made by participants in this program. All participants take 100% responsibility for all actions taken as a result of this program and hold Zoe B harmless from all legal action relating to the program.
Copyright © 2019 Simple Life Strategies, All rights reserved.
No part of this web page or coaching program may be reproduced or transmitted in any form or by any means, mechanical or electronic, including photocopying and recording, or by any information storage and retrieval system, without permission in writing from Zoe B.