Want to launch your dream business on the side in only 6 months time?
,Who this is for: You're a kind soul in a good job but it's not fulfilling and you're looking to start your own business on the side (it's not all about the money for you, meaning & lifestyle are more important).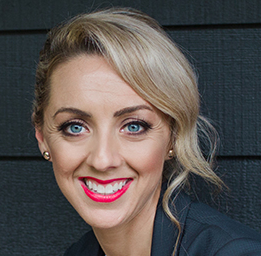 "Since working with Zoe, I've gone from being a Police Officer to a Wellness Coach and I love it!"
Belinda, Wellness Coach
Apply for free Career to Entrepreneur Session
 Beautiful soul – are you ready to ditch the 9 – 5 and step into your entrepreneurial dreams?

Apply for a free 15 minute 'Career to Entrepreneur' session
Apply for a complimentary session. That way I can better understand your entrepreneurial potential, your specific business goals, what you've done so far and whether and how I might be able to help.

I'll craft a detailed plan to transition you from your Career to a SOUL-LED Entrepreneur.
In case I believe there's an opportunity to start your entrepreneurial journey now and I can help, I'll set up a free 60-minute call to come up with a custom plan to start your own side business this year.

You might be invited to become a client
After our 60-minute call you can decide if you want to implement the plan I've created on your own or become a client and start your business step-by-step with me and my team.
And that's when the fun starts – infinite opportunities exist for you!
 CAREER TO ENTREPRENEUR
A few words before you book your free "Career to Entrepreneur Session" with me.
This opportunity is only available for kind, optimistic, down to earth women who are ready to listen to their soul's calling to step up and start their own soul-fuelled business this year. It's for women who are looking for the accountability and support to get focussed and serious about one of their biz ideas (or work with someone to find some brand new ideas!) You need to be ready to commit 100% and invest in this transition and yourself.
No big egos or negative nellys please – our private clients are smart, kind, high-performing wantrepreneurs who want to make a difference with what they do next.
PS – we're not here to get rich quick or make '7 figures in 5 minutes' so probably best we part ways now if this is your intention.
Don't put it off another year my dear! Apply for your free Career to Entrepreneur session to kickstart your business this year 🙂
Apply for free Career to Entrepreneur Session
Zoe has been featured in: