Feeling stuck in your J.O.B. & confused about what to do next?
Do you know you need to change careers but you have NO IDEA what else you could do?
What if you could beat the inertia of staying stuck in your comfort zone, get out of your own head and unlock career possibilities you didn't even know existed?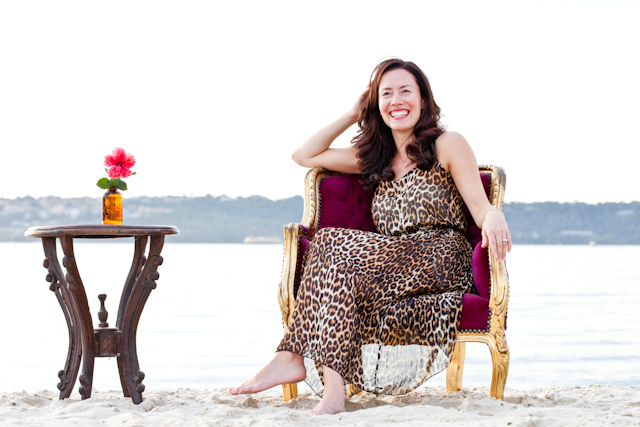 I mean, did you think you'd end up here?
Feeling disconnected, going through the motions, doing work that doesn't really mean anything, and yet year after year, nothing changes.
Go to work…think about changing careers…it's all too hard. Come home. Same again tomorrow.
It's not that you hate everything about your job. You just know this isn't all there is. It's not what you were put on the planet to do.
You have more to give. There has to be something more.
So the question is, how long do you go on ignoring that inner voice? The voice that whispers your purpose is bigger than this role. Maybe it doesn't know how, or why yet, but it knows.
Isn't it time things changed?
But it's not that easy…
I get it. It's confusing and tiring living in your own head constantly trying to work out what else you could do.
Plus you're not getting any younger…the pressure's on. Maybe it's too late? If this is all you know how to do, how could you possibly change careers at this stage? You're too far down the line. I mean how are you supposed to figure out what else you could do?
And yet the guilt of doing nothing. Doing nothing is almost worse isn't it? Knowing that you're smart and capable and yet not being able to work out what you should be doing with your life and career…it's almost embarrassing! It shouldn't be this hard. And yet it is.
The problem is, this stuff spills over into other areas of life. Before you know it, you're coming home from work short tempered, drained and frustrated that you're still stuck wasting your potential doing something that's not really meant for you. It's like the life is being sucked out of you day after day.
The in-authenticity is debilitating…
Have you ever noticed that? How tiring it is to pretend all day long when you know you're meant to be doing something else.
And it's not like you've not tried. You've read the books, researched online, thought and thought and thought about it all until your brain's fried. But nothing's worked.
You've asked other people what they think you should do. But still nothing's really standing out for you. You haven't found IT. Whatever it is.
And so now you're at a crossroads. Do you settle for what you've got, knowing that you could live an alright life, a life that on the outside probably looks quite successful, but on the inside is pretty empty? Or do you finally do something about it and find something new. Either way a decision needs to be made.
But let's be realistic.
Is it really possible for me?
I get it. The prospect of changing careers mid-life is pretty daunting. And there's so much vague, pie in the sky advice out there to just "follow your passion and the money will come."
Honestly – this advice sucks. And I would never advise you follow it. The truth is, changing careers is a big deal and it requires hard work, tenacity and focus. But with a structured approach and some help, it's absolutely possible.
I felt a bit sheepish not knowing why I couldn't figure out my career myself…I felt really stumped/embarrassed! Despite my career being a "successful career" from the outside, my heart wasn't in it. I'm now moving towards becoming a behaviour change consultant which is a neat fit of all my skills and experience – and most importantly my passion.
I felt lost, numb, unhappy. Now that I've figured out what I want to do, I feel energised, with hope, loving life again.
I felt helpless and very uncertain. I definitely now have a stronger understanding of my strengths and weaknesses and the type of work that I am naturally aligned to.
So how can I be sure I'll find a new career that ticks ALL THE BOXES?
Doesn't something have to give? I used to think that too. But what I found from working with people from 73 different countries around the world is that your success depends on knowing exactly what you want. So do you know? If not, this is where you need to start.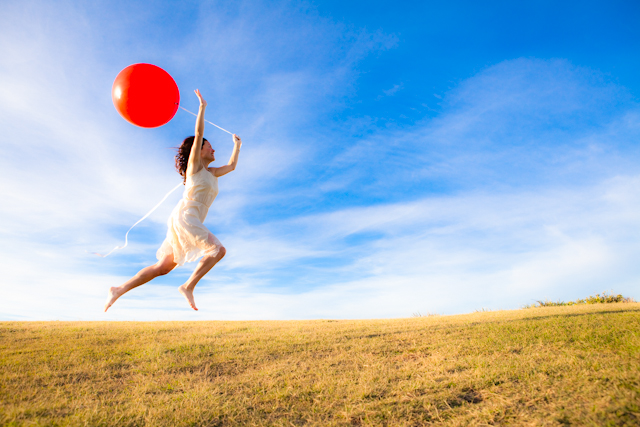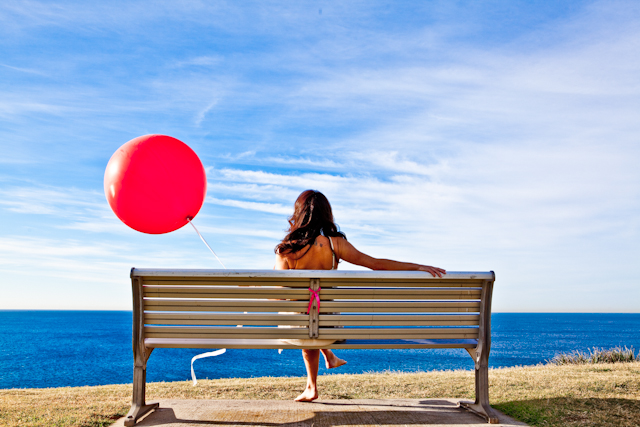 But I literally have no idea! I thought about starting my own business but I'm not sure that's what I want to do. I've thought about other industries & career paths, but I just don't know
I get it. You're a blank canvas. You could take many different routes. This is a blessing and a curse because it means you have lots of options, but it also makes things confusing. The truth is, this is an important part of the process…figuring out what it is that you want. And the way you do that is by knowing what you value.
But I've tried to figure out what I can do, and I just come up blank
I hear you. That's why you need some resources to take the load off you doing everything yourself. You need a partner in crime to tell you what opportunities are out there for you! You need someone else out there doing the research and coming up with ideas for you.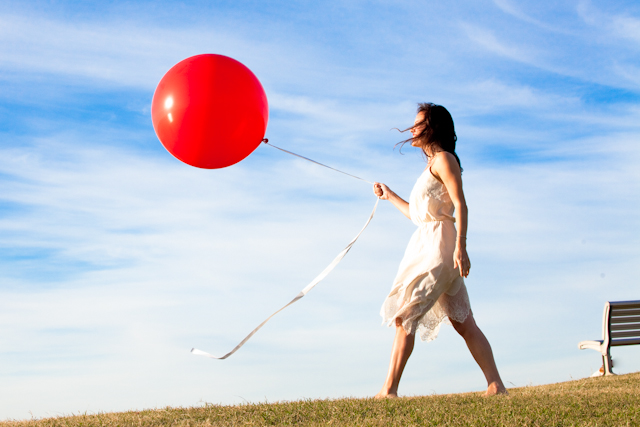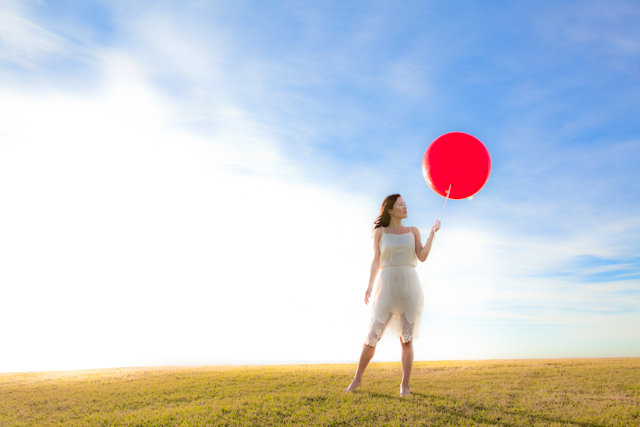 But how will I know if any career ideas I come up with are going to be right for me?
This is where you need to get strategic. You need to cross check any career ideas you have, against a whole number of core factors like values and personality type. This will ensure you can give the 'green light' only to those ideas that are a genuine match. You definitely don't want to rush in with this part, you need to take your time and get really clear so you choose something you'll want to do in the long run.
What if all of this was possible for YOU?
Imagine if everything we just talked about was 100% possible for you…what would that really be like?
Imagine going through a life changing process that shows you exactly what you really, really want out of your next career (not what you think you should do, or what everyone else wants you to do, but what YOU really want).
Imagine having someone you can trust on-board to do all the research and planning for you, coming up with tonnes of career & business ideas for you, so you don't have to figure it all out by yourself.
Imagine knowing that in just 14 days, you'll have at least 3 super exciting, new career (or even business) ideas that you know with crystal clear clarity are a 100% match for you.
And finally, imagine how good it would feel to hit the ground running in 2019, finally freed from the groundhog day of working in a job that's not right for you.
Ahhhh the relief! The energy! The freedom!
Back when I was planning my own career change I noticed two interesting things…
The first thing is that most people don't really know what they want when they try to change careers. This lack of clarity is what I saw time and time again derail them. People would choose the wrong careers and then only half-heartedly pursue them and wonder why they never got anywhere. If you don't know what you want, then how are you in your right mind ever going to get it?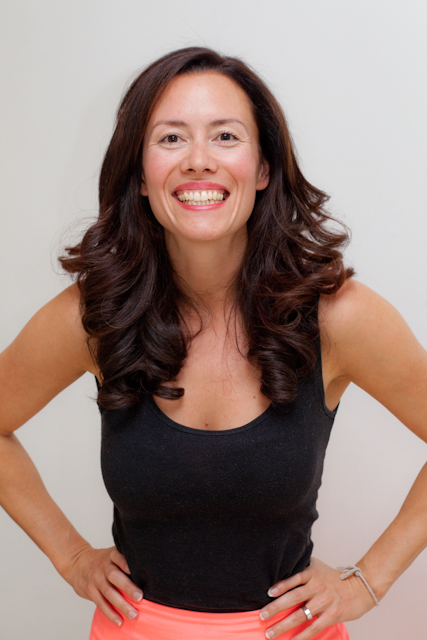 So what's the answer?
Personal values. When you know your values, it's much easier to get clarity on what your priorities are in your life and your career. It's also easy to separate what you really want to do as opposed to what you think you should do (and let me tell you most people are in mis-matched careers because they're doing something they feel they should be doing, so don't underestimate this).
Secondly, one of the biggest reasons why people got stuck when they tried to figure out new career options was that a) they didn't have time to research and b) they didn't really know where to start and so they often ended up getting caught up 'in their own heads'.
The irony is that the way to get out of your head, is to…just start! But when we don't have a plan or a strategy, it can be hard to get the motivation to get started.
This is why in my time helping thousands of women from 73 different countries worldwide, I realised a real need for a quick and easy solution that can help you to get the wheels turning on your career change.
14 Day Career Bootcamp is a short online course designed for conscious, soul-led women who are looking for some solid new career options ~ and want to find them quickly in just 14 days!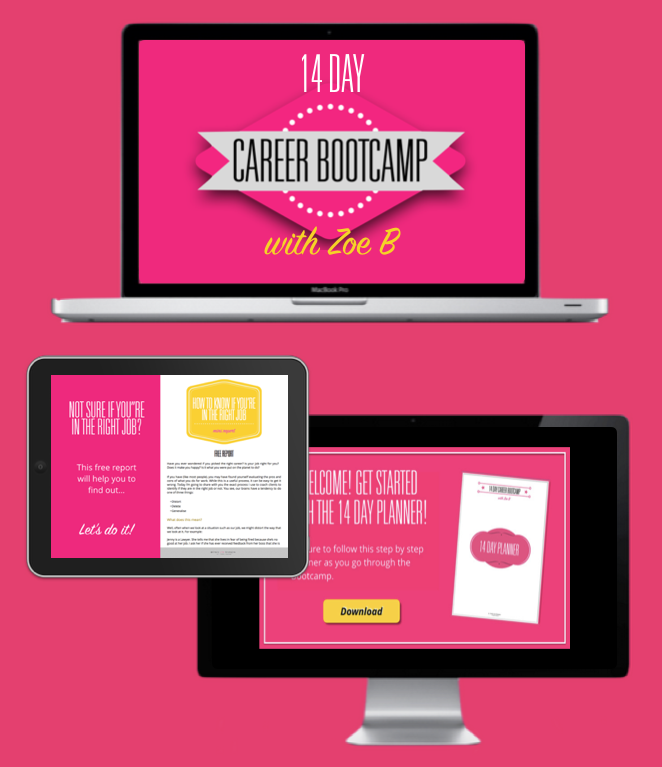 Zoe has been featured in: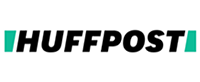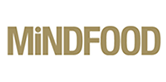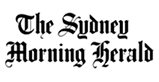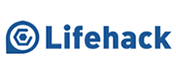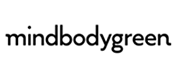 Includes content from my internationally acclaimed flagship 'Career Change' course
My 14 Day Career Bootcamp is comprised of some of the most essential video trainings from my flagship 'Find a New Career in 30 Days Program.' It's the ONLY way you can get started on your career change at a really cost effective price and see some really incredible results in just 14 days.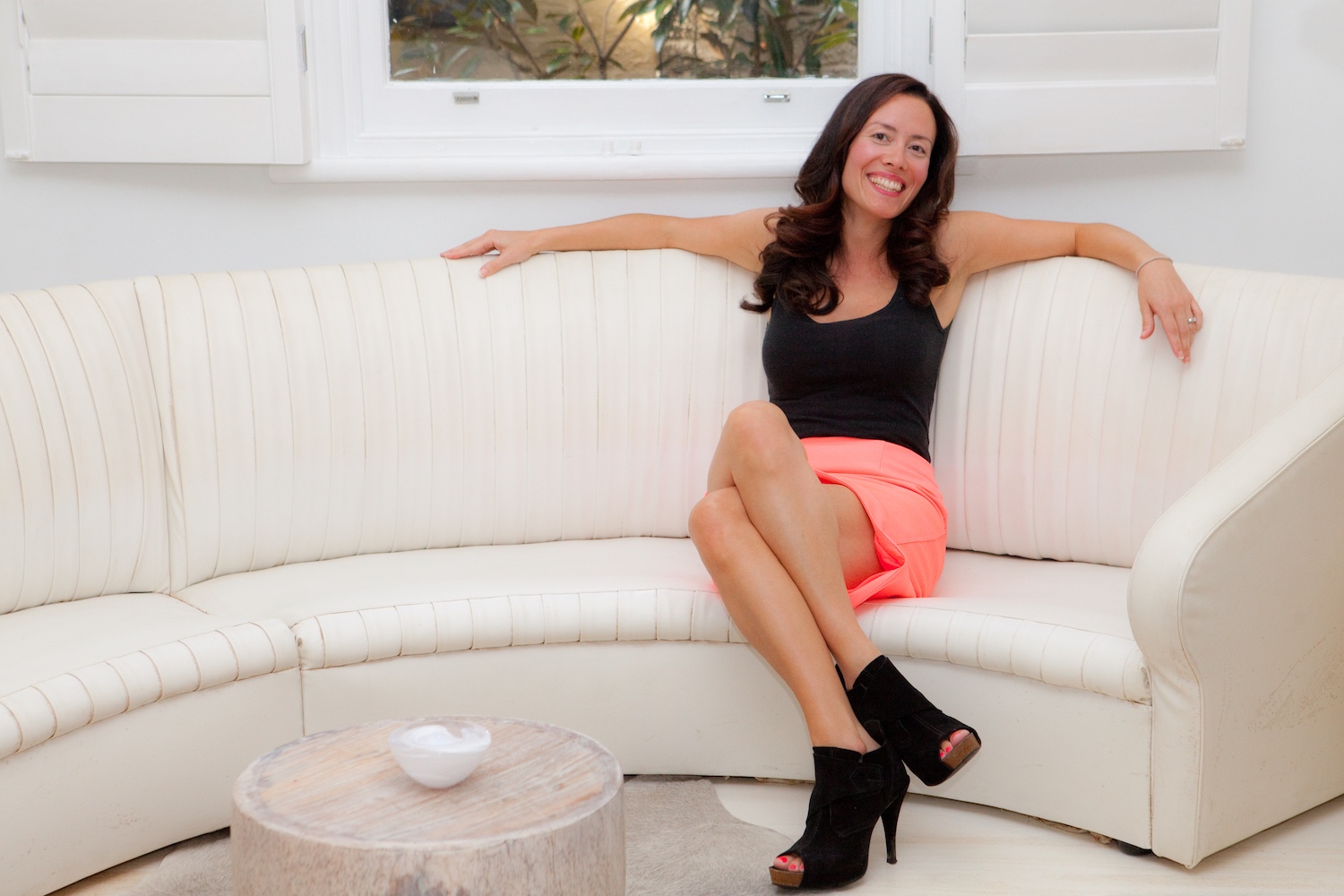 No gimmicks here!
This is not some pie in the sky, find your passion gimmick. Instead, it includes all the tools and strategies you need to confidently come up with new career ideas that are a 100% match for you. In the course you get video trainings, worksheets, career tests and a step by step 14 day planner so you don't have to think about a thing!
It's no magic bullet
Don't get me wrong, this is no magic bullet where you can sit back and relax while the ideas magically come to you (and anyone who promises that is not telling the truth). Yes it requires input and focus from you, but it's also put together in a way that makes the process as seamless, easy and quick as possible.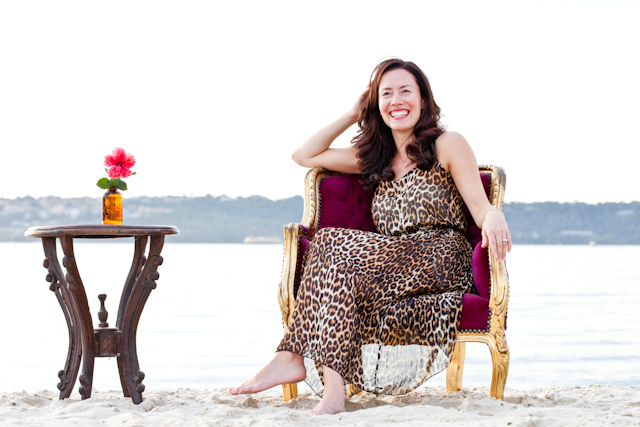 In my '14 Day Career Bootcamp' short course you'll get…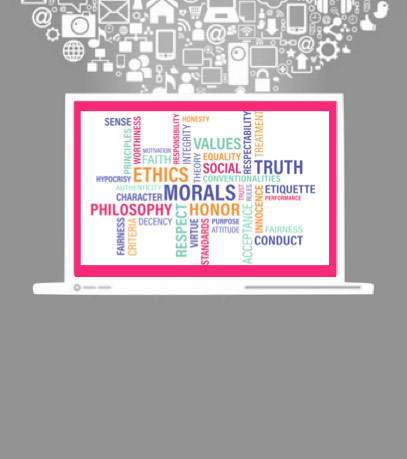 Personal Values Workshop (RRP $197)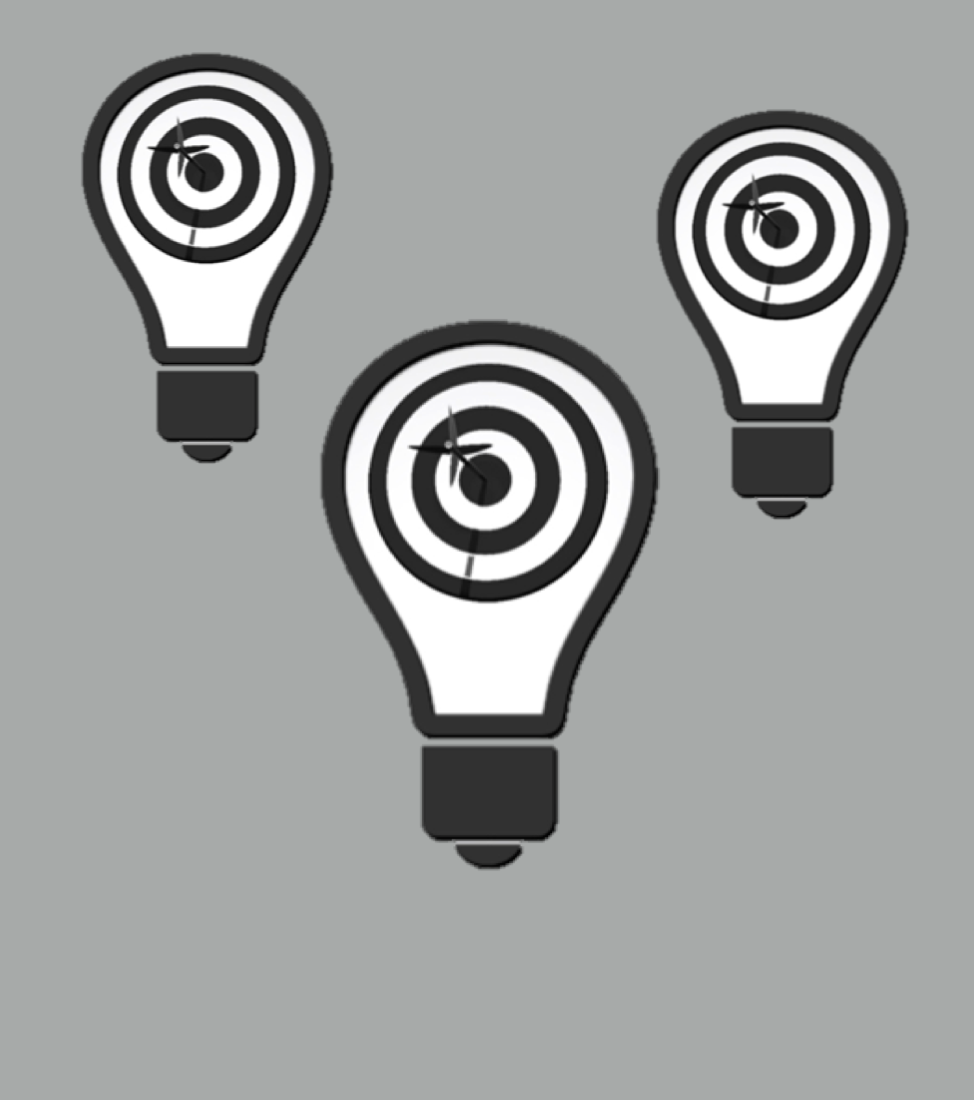 100 High Paying Careers Cheatsheet (RRP $97)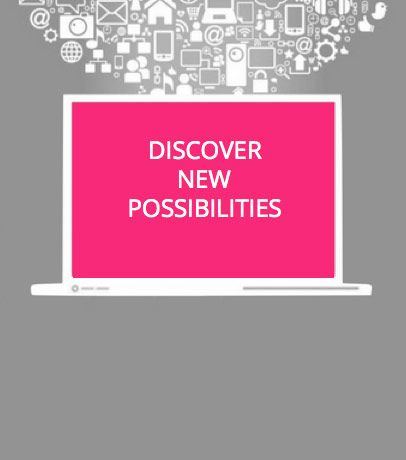 Careers Brainstorm (RRP $197)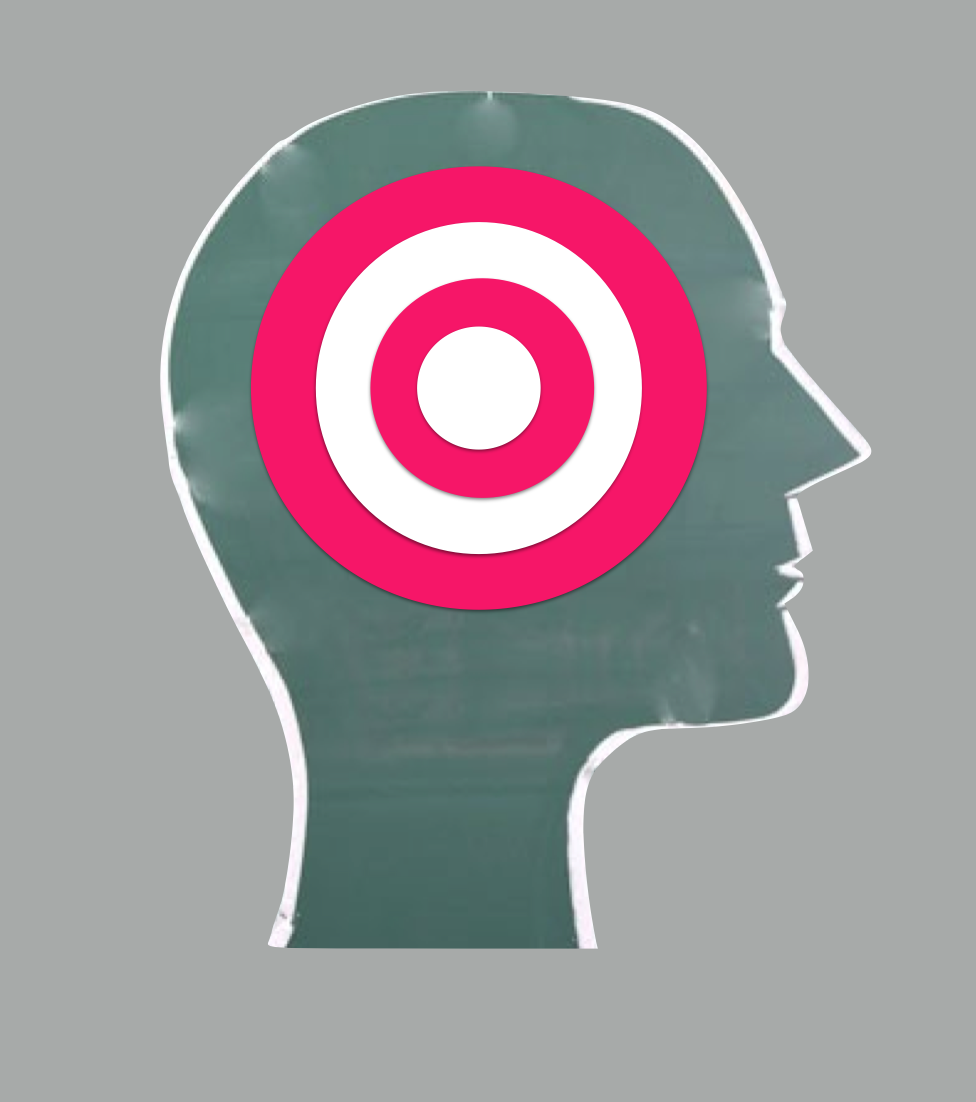 The Science Behind Finding Your Natural Strengths & Passions (RRP $197)
Behind the Scenes of My Career Transitions (RRP $97)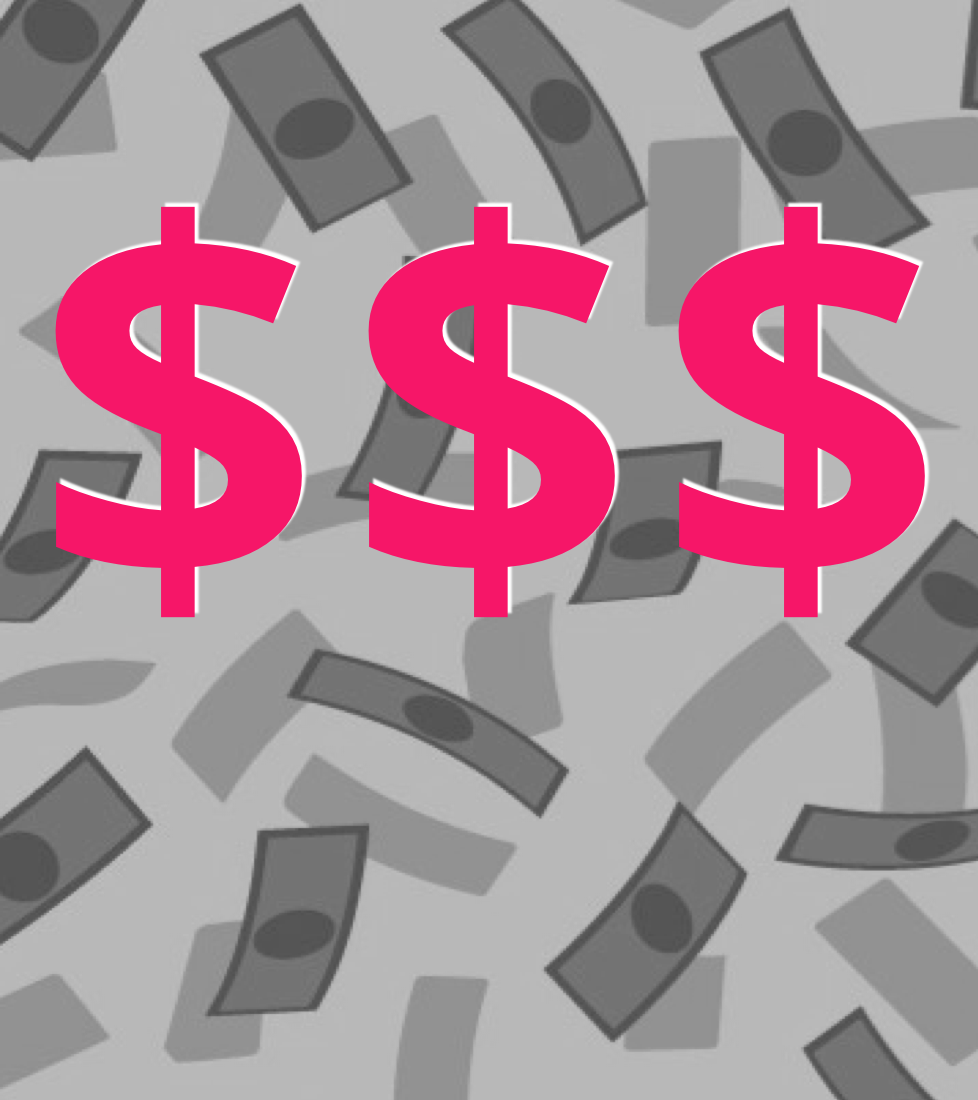 In the course, you'll learn:
Why most people struggle to brainstorm new career ideas and my favorite parallel thinking process that works every time. You're practically guaranteed to come up with ideas using this foolproof process.
Why 99% of people end up in the wrong jobs, how they end up there, and how you can be confident you won't make these same mistakes
Why you should ignore all the career advice you've gotten so far and how it's actually sabotaging your attempts at finding a new career
The real reason most people are confused and stuck in their jobs and can't seem to move forward and find something new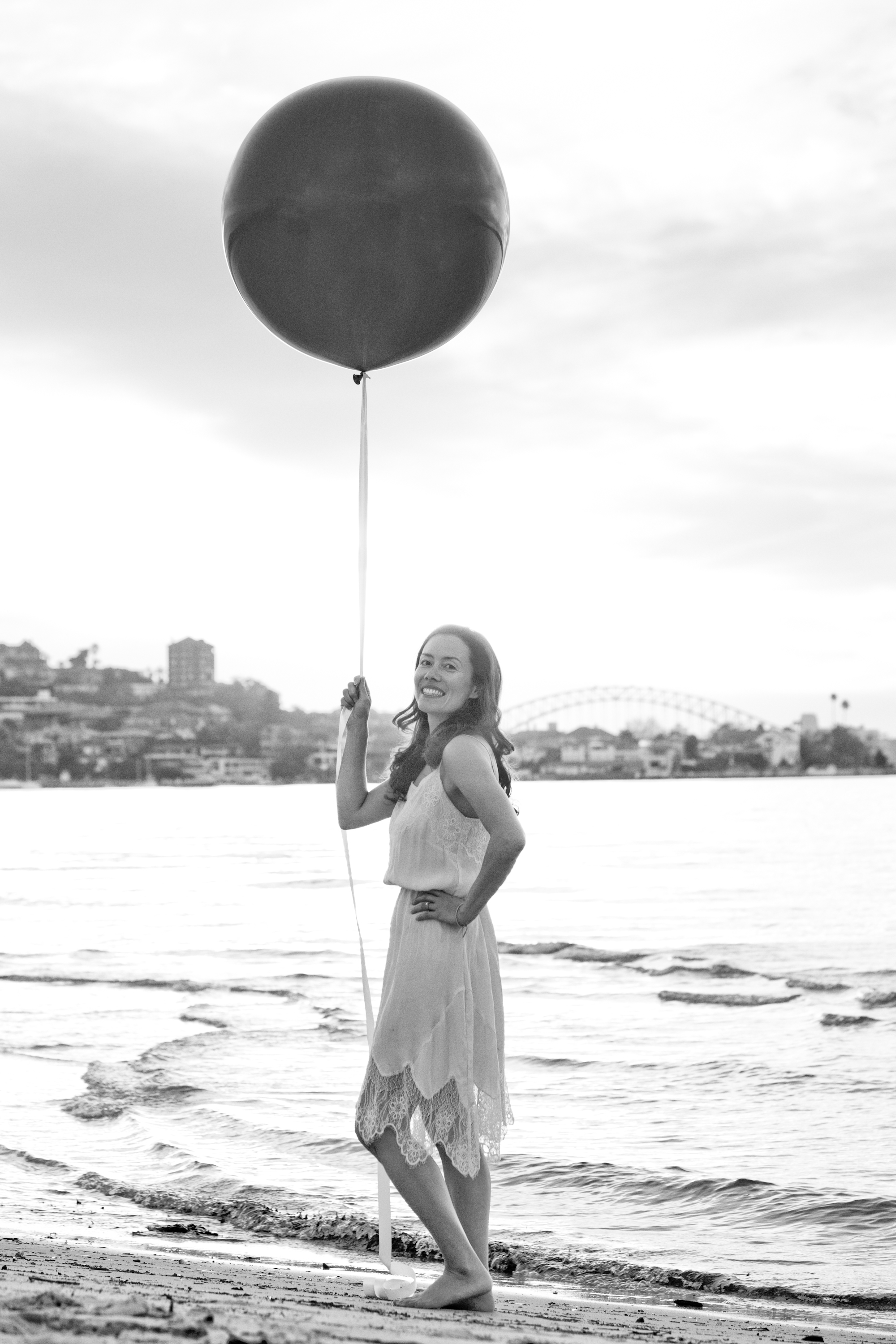 The secret to coming up with career ideas…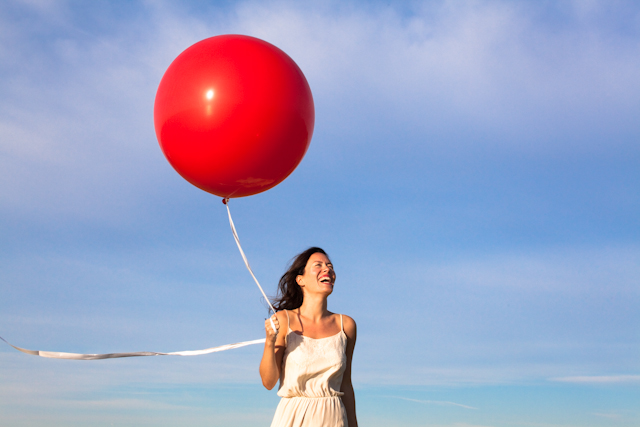 Can't be bothered to research new career ideas? No problem! I've researched 100 high paying career ideas that don't require traditional experience so you don't have to do a thing
How to be sure your career ideas are 100% authentically aligned to who you are (no more pretending to be someone you're not)
How to start your own entrepreneurial business or freelance career. I share the #1business niche of the moment that's lucrative and easy to set up
The absolute 'must haves' for anyone considering a career change…
The secret state of consciousness required for finding meaningful career satisfaction and how a lack of this is probably holding you back.
The root cause of anger, frustration and low self esteem in the workplace (it's not what you think). I'll show you how one simple step can alleviate this in any new career or business you pursue.
How to get closer to quitting your J.O.B in the next 14 days than you have in the past 2 years
How to beat the inertia of staying stuck in your comfort zone and confidently step towards the career of your dreams (it's not as hard as you think, you're just missing some core pieces of the puzzle!)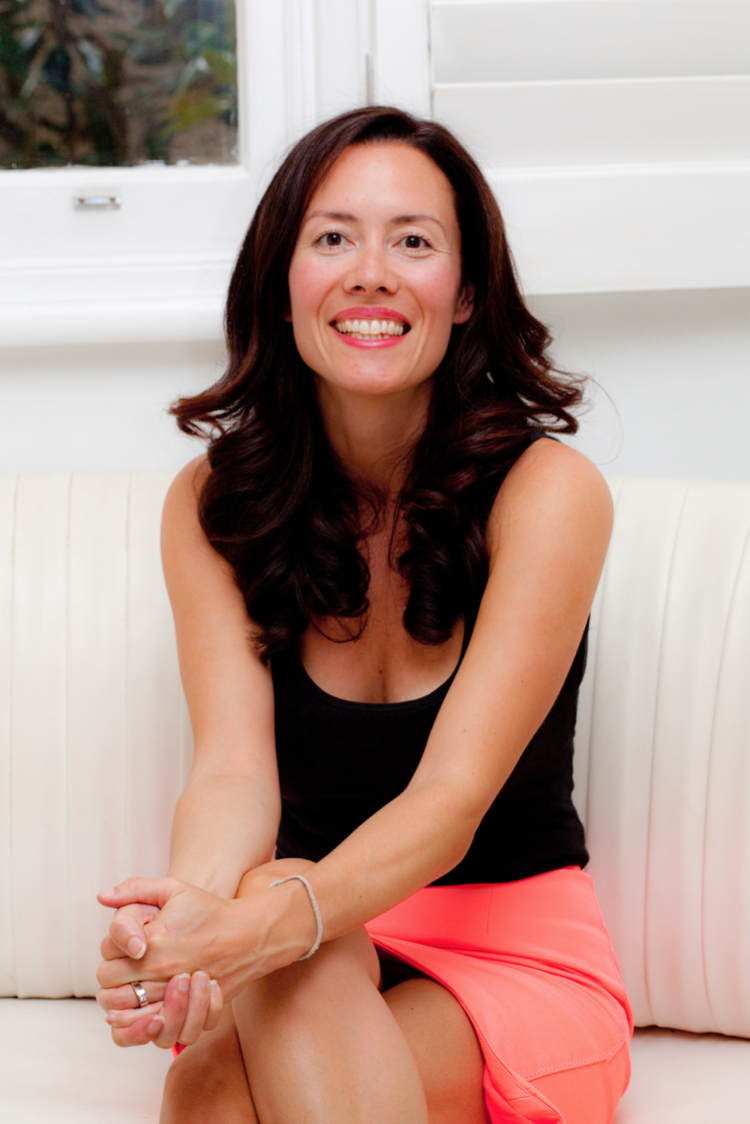 Plus never before released insights into my own career change:
++ How I got into the highly competitive industry of advertising after I completely flunked my college exams
++ The exact email I sent to an Ad Agency to get them to hire me, pay me $10k more than my position required and sponsor me for a working business visa in Australia (when I was only 24 and had only been in advertising for 1.5years)
++ How I launched my career coaching business with no experience and only $1000 to invest
++ The recurring mindset concepts that I've used throughout my multiple career changes to achieve every single job I've ever wanted
That's a total value of $785, but you can join for just 3 monthly payments of $97.

Pay in full now and save $42
Enrollment closes Friday 9 December midnight EDT
Figure out the perfect career for you quickly like these students…
After 15 years in Accounting Felicity decided it was time for a change. She quickly realised that variety was really important for her and she chose to drop down to a part time Accounting role so that she could pursue her dream of launching a start up travel business on the side.
Wiebke was a successful management consultant. After just a few weeks, she became crystal clear that Yoga teaching was her core passion. She completed her teacher training, opened her own Yoga studio and now teaches students all over Sydney.
Joanna was an executive assistant working for a large corporate company. More than anything she really wanted the freedom to work more flexible hours doing something she was really passionate about. Joanna is currently transitioning out of her corporate role as she starts to build her dream raw food events & coaching business.
The 14 Day Career Bootcamp short course is for you if you've thought about changing careers, but have NO IDEA what else you could do, and you want to get some solid new career options together ~ quickly in just 14 days.
For just $247 (or 3 monthly payments of $97) ~ it's a complete no brainer!
In this quick course, I do alot of the research for you. I even give you a cheatsheet with 100 high paying career ideas to get you inspired and excited about what new exciting options are out there for you.
This course works because because I show you step by step, how to find new career options that are tailored specifically to you, your strengths,your personality, and your wants! (no cookie cutter ideas here, they need to be specifically designed for you!)
Plus get these BONUSES when you join …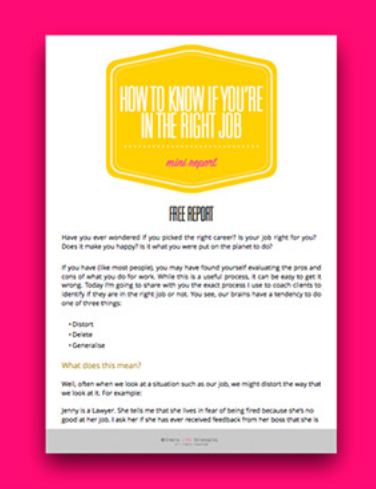 How to Know if You're in the Right Job Report
Learn how to know if your job or industry is definitely not the right match for you (you might be surprised to learn that many people are in-fact aligned to their jobs, there are just a few things missing that need to be addressed)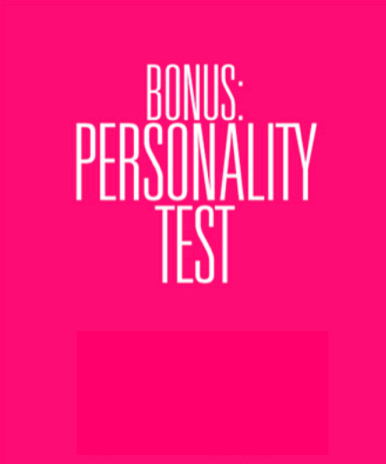 FREE: Personality Test
Get the most accurate career-based personality test out there! This test shows you which careers are a match for you, your interests, your personality and your natural temperament. It's extremely detailed, enlightening, and all my students tell me how accurate it is (it's kind of spooky accurate!)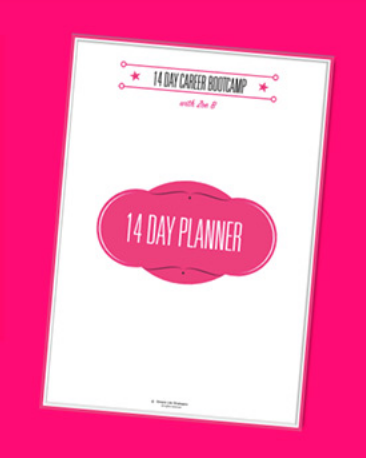 14 Day Planner
Most people fail at changing careers because they don't have a rock solid plan with steps to follow. You get my 14 day planner with the exact steps you need to take to achieve success with this course! This makes it easy peasy to follow!
Join for just 3 monthly payments of $97
(or pay in full and save $42)

Pay in full now and save $42
Enrollment closes Friday 9 December midnight EDT
100% Satisfaction Guarantee
I want you to be 100% happy with the 14 Day Career Bootcamp. That's why I'm giving you the chance to try out the course over 14 days.
If after going through the course, you're not happy with your results, no problem. Email me within 14 days of your purchase along with your completed worksheets & tasks from the course and I'll issue you a full refund. I'm so confident you'll love this, I want to give you more than enough time to give it a go.
Join my long list of students who have already achieved success from my career coaching programs…
Helping Students All Over the World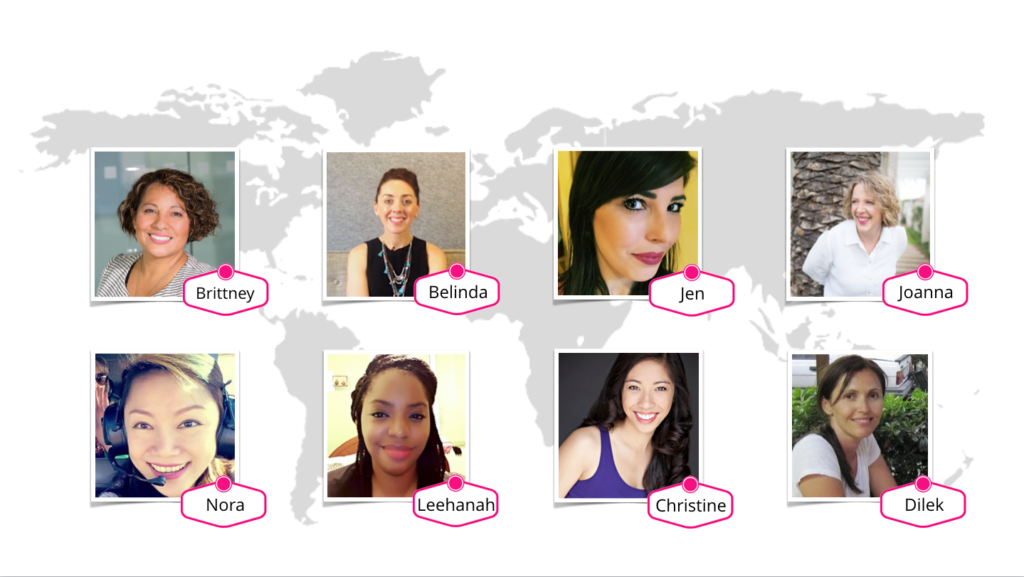 Don't just take my word for it, hear directly from students who followed these exact same trainings…
I was feeling stuck, lost and "dazed and confused". I had many options in front of me but I felt powerless and fearful to make any decision. As a result, I just continued to ruminate and remained motionless, deciding to stress over the decision making process rather than to put any steps in place in order to gain some clarity and get some plans in place.
I now feel that I have a clear plan in place and some clear steps about how to move forward. Working with Zoe also gave me the opportunity to consider a whole raft of options that I had even never considered or just didn't know enough about.
Initially I felt a lot of confusion over why I felt so lost in my career. Despite it being an apparently "successful career" from the outside, my heart wasn't it in. I feel much more comfortable and confident within myself. The 'mapping' of values, and strengths against different career areas is absolutely genius. I can't believe I have the option of 5 possible career choices that will satisfy me on so many levels!
Finally, the content was excellent – the videos, worksheets and structure of the program was really top quality and well thought through.
Wow I can't even believe how many feelings, thoughts and experiences I have been through. I am very grateful to you, for the wisdom and love you put into your work. It was not easy to get out of my comfort zone, but inside of me this voice kept on telling me this was the right thing to do. 2017 is the year I start my business as an Ayurveda practitioner!
Unlock career possibilities you didn't even know existed!
Take action now with the 14 Day Career Bootcamp.

Enrollment closes Friday 9 December midnight EDT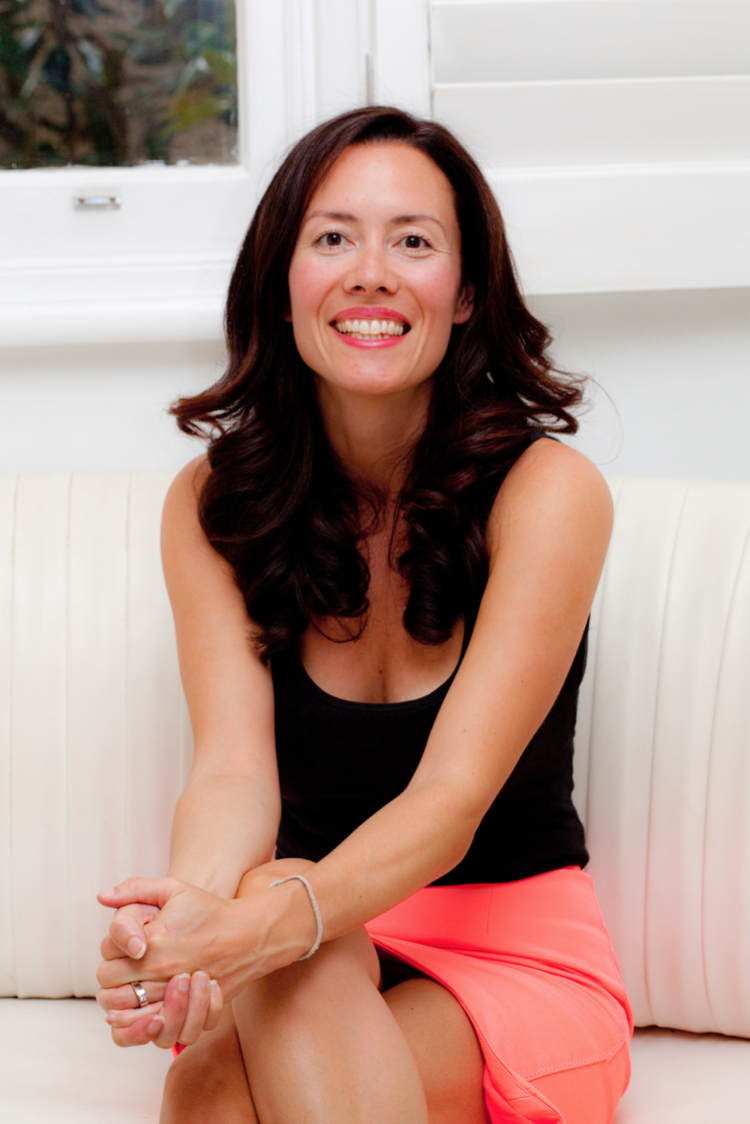 Zoe B is a globally recognised career change specialist and the founder of Simple Life Strategies, an online education company that helps people looking for a greater sense of meaning and fulfilment from their work.
Zoe has helped thousands of people from over 73 countries worldwide to achieve their dreams by creating a business or new career that truly aligns with who they are. Her coaching & programs help conscious, kind, optimistic people to not only generate the financial freedom they desire BUT also create a lifestyle that provides more meaning and fulfilment to them.
Zoe is a regular contributor to mindbodygreen, LifeHack, MiNDFOOD, and was personally invited by Arianna Huffington to write about career change for The Huffington Post
You can join over 100,000 of Zoe's followers on Facebook here:
www.facebook.com/simplelifestrategies
Or catch her over on her website/blog here: www.simplelifestrategies.com
14 Day Bootcamp is for you if:
++ You know you need to change careers but have NO IDEA what to do instead
++ You want to find new career ideas FAST with the exact steps laid out for you to follow so you don't have to work it all out on your own
++ You've tried the typical approach to changing careers (you've read the books, researched online and over-analysed it until the cows come home) and STILL you're no closer to figuring out what you want to do
++ You're officially 'over' staying stuck in your job and want to make 2019 THE year when you find something new
HOW MUCH TIME WILL THE COURSE TAKE?
You'll need to allow roughly 3-4 hours per week to go through the course (8 hours total). It's only a 2 week program so there isn't a huge amount of content to get through. Plus I've already done alot of the research for you. You can also binge all the content at once if you want, It's up to you.
I'VE TRIED TO COME UP WITH NEW CAREER IDEAS BEFORE AND IT'S NOT WORKED. HOW DO I KNOW THIS WILL WORK FOR ME?
Well, I give you 100 free high paying career ideas to get you started ~ so I've done alot of the hard work for you already! Also ~ most people aren't aware, but there's a definite process to 'ideation' (ie coming up with ideas) and I share with you exactly how to do this. If you've not come up with ideas before, it's likely that you've not used this brainstorming process.
I DON'T KNOW WHAT INSPIRES ME OR WHAT I'M GOOD AT? HOW CAN I FIND NEW CAREER OPTIONS?
Many students I've worked with before have said this to me, and they've been surprised when they've found lots of ideas pretty quickly! You actually don't need to find the ideas, because the processes that I take you through will find the ideas for you. That's the beauty of this program! It takes the pressure off YOU trying to figure it all out.
HOW IS 14 DAY CAREER BOOTCAMP DIFFERANT THAN THE FIND A NEW CAREER IN 30 DAYS PROGRAM?
14 Day Career Bootcamp is the perfect short course to do before you enrol in a comprehensive program like the Find a New Career in 30 Days Program. 14 Day Career Bootcamp is focussed on finding you a selection of exciting, new career ideas, whereas Find a New Career in 30 Days is the complete process of changing careers including transition planning. You can always upgrade to the Find a new Career in 30 Days Program later if you feel you need to.
WHEN DOES ENROLMENT CLOSE?
Enrollment is only open this week and closes on Friday 7 December 2019 (midnight EDT).
WILL I GET LIFETIME ACCESS TO THIS COURSE?
Absolutely. I love looking after my students and giving them lifetime access. Go back and watch the trainings as many times as you need.
IS THIS ONLY FOR FINDING A NEW JOB OR WILL I FIND IDEAS FOR STARTING MY OWN BUSINESS?
This course will help you find new job ideas on the traditional job market and also entrepreneurial business ideas in-case this is also a route you're considering. It's got you covered for both routes.
Which decision will you take?
It's not that the desire isn't there.
I mean, we all want to find and do work we love right? It's just that some of us make it, others don't.
And the one thing I've noticed, is that the ones who do make it, are the ones who are willing to be decisive. Because let's face it, no decision is still a decision isn't it?
No decision is actually saying YES to everything exactly as it is (including staying stuck in the wrong job for another few years).
No decision is saying YES to a life of mediocrity and working just to pay the bills.
No decision is saying YES to a life of wasted potential and forgotten dreams.
Isn't it time things changed?
14 Day Career Bootcamp is offering you a way out.
It's not a big commitment financially or time-wise, but you do need to decide now (before enrolment closes this week).
Come on, let's do this together.
It's time.
Get closer to quitting your J.O.B in the next 14 days than you have in the past 2 years!
Take action now with the 14 Day Career Bootcamp.

Enrollment closes Friday 9 December midnight EDT
LEGAL DISCLAIMER:
All featured client 'stories' demonstrate an idea of what is possible through this program. Purchase of this program does not in any way guarantee that you will find a career in 30 days. Success with this program will depend on the participants own dedication, input and commitment to completing all provided exercises and tasks both during and outside of the course schedule.
The services provided in this program are here to educate individuals on alternative choices when it comes to finding a new career. Zoe B is not in any way responsible for any decisions made by participants in this program. All participants take 100% responsibility for all actions taken as a result of this program and hold Zoe B harmless from all legal action relating to the program.
Copyright © 2019 Simple Life Strategies, All rights reserved.
No part of this web page or coaching program may be reproduced or transmitted in any form or by any means, mechanical or electronic, including photocopying and recording, or by any information storage and retrieval system, without permission in writing from Zoe B.