FIND A NEW CAREER IN
8 WEEKS PROGRAM
Imagine waking up each morning 100% excited and inspired to get to work!
Does this sound familiar?
You've been thinking about changing careers for a while now and it's time to do something about it
You enjoy aspects of your existing role, yet you feel like something's missing and know you could be doing much more with your life.
You're eager to do something you LOVE without compromising your financial security or lifestyle
You want a career change but need some direction and help to transition out of your current role and into your next one
So what's the secret to finding work that you love?
If you've been in a career for a long time, it can be really daunting to try and figure out how to completely change your career and try something new.
Finding a new career that you really love, is not just about knowing which type of careers or businesses will suit your natural strengths, skills and talents.
You also need to know what you value, what really inspires you at a core level and what options will suit you in the long run.
The good news is - if you have been thinking and thinking and thinking about what you 'could' do but taking no action then you're not alone! Most people come to me after spending more than a year thinking about changing careers.
The crazy thing is - we often opt to stay in jobs that we don't love simply because we can't see a way forward. It all seems too hard.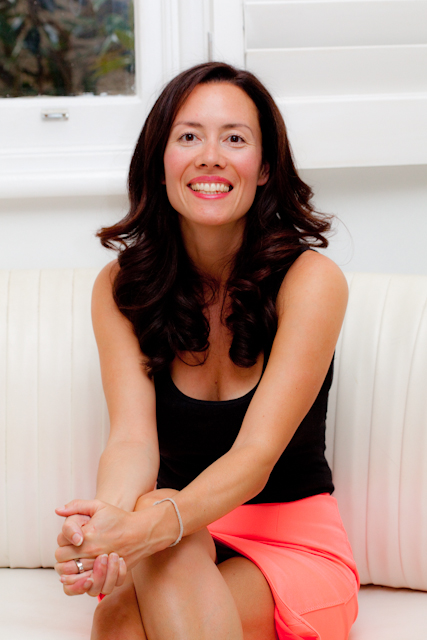 I went through this exact situation myself and discovered a foolproof process that helps you quickly and easily figure out what the right career move is for you.
And if I can do it - then so can you!
My new career mapping process is a highly strategic method that shows you exactly how to find a new career that you're 100% passionate about in as little as 8 weeks.
So say goodbye to a dull, uninspiring career and HELLO to an INSPIRED FUTURE!
Find a New Career in 8 Weeks is an exclusive program designed for smart professionals who are ready to get out of the ratrace and into something they really love
You Do Not Have to Risk Everything to Find a New Career that You Love!
In the program, I'll show you how you can have it all! You don't have to quit your job and start all over again! There are plenty of ways that you can transition slowly into your new career or business and I'll show you exactly how to do it.
Life is short! You deserve to do work that you're 100% passionate about!
Listen to me. You do not need to stay in a job that's sucking your soul just to 'pay the bills'. You really can wake up each morning energised about the day ahead, excited to be doing work that really means something to you! All that's holding you back is the 'how'. You just need some advice from someone who has been there and done it.
This intensive 8 week program will provide you with all the answers you're looking for. You'll receive personalised one on one coaching sessions tailored to your unique situation. I will hold you accountable to make sure you get results and find your dream career. Your life is worth investing in! Remember - if you don't commit to making some changes now - nothing will change in your life.
In the Find a New Career in 8 Weeks Program you will get...
My career mapping process will show you how to find a new career that you're 100% passionate about.
I give you personalised feedback on your career options. We brainstorm new ideas together. Plus I teach you how to overcome any doubts you may have about moving forward.
You'll be given the tools to Identify your key strengths & transferable skills to switch industries and do something completely different.
I keep you 100% accountable with weekly one on one coaching sessions to ensure you stay on track to find your perfect career. You have my undivided attention each week to focus on YOU and your career path.
You'll learn how to give your life meaning & purpose through the next career that you choose.
Transition Without Sacrificing Your Finances
You'll learn how to easily transition into your new chosen career without compromising your lifestyle or financial security
'Done for you' research elements
Personal values workshop
Values conflict training
Private Client Case studies
Uncover your wildest dream job
Discover your strengths
Find your 'unique ability'
Assess your character traits
Identify your personality type
Find your passions
Add purpose to your career
Overcoming overwhelm training
Career selection processes
Long term career planning
Overcoming fear workshop
Motivation training
Goal setting worksheets
Strategic questioning exercises
Enjoy a successful career change fast like these previous clients...
After 15 years in Accounting Felicity decided it was time for a change. She had reached a really senior level and enjoyed aspects of her work but she just longed for a more balanced lifestyle where she could explore her true passions in life. Through working with Zoe, Felicity quickly realised that variety was really important for her and she chose to drop down to a part time Accounting role so that she could pursue her dream of launching a start up travel business.
Richard was a project manager when he started working with Zoe. He had got to a point where he felt like his work was a bit meaningless and it was time to make some changes. He had a deep desire to help others and through the program discovered the perfect new career for him: HR. He enrolled in a conversion course and was soon working in a role that enabled him to utilise his people skills and mentor others adding new meaning to his life.
Joanna was an executive assistant working for a large corporate company when she came to Zoe. More than anything she really wanted the freedom to work more flexible hours doing something she was really passionate about. It became clear that Joanna's passion for raw food would lead her next career change and she very quickly started her own personal raw food blog. Joanna is currently transitioning out of her corporate role as she starts to build her raw food events & coaching business. She has a newfound passion for life and springs out of bed each morning knowing that she now has a clear direction with her next career move.
The Find a New Career in 8 Weeks program is the only program that harnesses Values work along with a strategic career mapping process. There is nothing else like this. It works because it offers a proven step by step process that very quickly and easily shows you exactly what you need to do to get CRYSTAL CLEAR about your next career move.

I have put my 12 years background working in strategy into this program to make it as simple and effective as possible. All you have to do is follow the program and you will get results.
1

Module 1: Career Planning Workshop
Be guided by Zoe to access your own set of personal values to determine your perfect career
Find out why most people end up in careers they don't love and how you can avoid this
Identify why your existing job was not right for you with a career alignment exercise
Learn how to identify a career that you're 100% passionate about
Discover your passion points, traits, strengths, weaknesses, character traits & personality type
Get 'done for you' research element to provide complete clarity about what your unique strengths and talents are
Learn how to overcome overwhelm & confusion when faced with lots of career options
Identify your lifestyle vision & find out why this is vital if you want to start a new career AND be happy
Learn how to make sure you don't choose the wrong career
4

Module 4: Transition with Ease
The art of meaning & fulfilment - how you can be sure your next career fulfils you
How to easily transition into your new career without compromising your lifestyle & finance
You'll be given a personalised & detailed action plan to give you everything you need to reach your career goals in 2015
Plus pick up these BONUSES when you join up...
++

BONUS: x10 Video Tutorials
Receive video tutorials that compliment our one on one mentoring and explain in detail the concepts I take you through during our sessions
Each video tutorial comes complete with strategic worksheets to complete throughout the program
You'll get lifestime access to these videos so you can re-visit the program materials any time you want
++

BONUS MODULE: Mindset Masterclass
Get this additional video tutorial to help you fine tune your mindset for career success!
Learn how to overcome any doubts that are standing in between you and your dream career
You'll learn how you can access the courage & motivation you need to really go for it and create a future that INSPIRES you
Get the INTRO OFFER for only $100 to get started, followed by 4 monthly payments of $350.
Or pay upfront and get over $200 off the full program price.
Join my long list of clients who have already achieved success from my career coaching programs...
Megan was in recruitment when she found Zoe. She had been unhappy for a few years and was at a bit of a career crossroads. She just wanted to figure out what she was really passionate about…but she had too many ideas and kept flitting between them. She was looking for some direction and help to narrow down exactly what she should do next. Through working with Zoe, Megan realised her passion lay in teaching kids. She enrolled in her teacher training and hasn't looked back!
Dustin was a leading advertising creative when he came across Zoe's program. He had a long successful career working in Ad Agencies across Sydney and had started his own business as a freelance copywriter. He had become disheartened with the Advertising Industry and just wasn't feeling very happy anymore. What used to light him up, now had become a chore. He feared that finding his true passion would take too much time and money. Through the program, Dustin realised that he was actually still passionate about his career – he just needed to tweak a few things. As an 'ideas man' he naturally had lots of ideas – but too many to bring into reality. He made some alterations to his working lifestyle and prioritised his passion projects so that he could do more of what he loved. By the end of the program he felt so much more content with life and had more direction & purpose.
Belinda came from a long successful career in the police force. She had risen through the ranks to a senior level in the force, yet as each year went by she felt more and more like she just didn't fit in. She found herself constantly getting caught up in office politics and was tired of pretending to be someone she wasn't. She had so many ideas about what she could do next but just couldn't decide! Through the program, Belinda discovered her core passion lay in kinesiology. She dropped down to 2 days per week at the police force and enrolled in a kinesiology course to re-train in something that she is 100% passionate about.
Wiebke was a successful management consultant in a large corporate firm. She had recently completed a course to discover her passion when she came to Zoe. She felt like the course she did was interesting but it hadn't really given her the action steps to take to actually make some changes. It was a bit fluffy. She was drawn to the strategic nature of Zoe's program and enrolled through a recommendation from a friend. She had some ideas about what she might like to do but needed an action plan to narrow down her ideas and be certain she was taking the right step. Through the program, Wiebke became crystal clear that Yoga teaching was her core passion. She completed her teacher training and now teaches students all over Sydney.
Nick had a long line of businesses behind him when he enrolled in the program. He was unhappy with his current business but had no idea what to do next. Through the program it became clear that Nick's passion was not one subject matter in particular – it was the nature of 'business' its-self. He loved to find successful business models and build up businesses from scratch. We moved the emphasis away from what type of business he did next and focused instead on him finding a business model that aligned with his lifestyle preferences. He is now in the throws of setting up his next business, safe in the knowledge that his happiness is dependent on finding a good model – not the type of business he chooses next.
Andrew had been in recruitment for years. He had several passions but couldn't figure out which to pursue next. Through a particular exercise in the program, he had a distinct Aha moment where he realised exactly what he wanted to do next. His true passion lay in trading the markets and he knew that if he didn't give it a shot he would regret it all his life. So, he did exactly that! He now makes a good income from doing what he loves!
But don't just take my word for it...hear directly from my clients...
Zoë was a Godsend at an important career crossroad in my life. Seeking clarity, guidance and motivation to change careers at 40, I found my work with Zoë immensely rewarding and instantly effective. After only a couple of sessions Zoë's coaching gave me the tools and self confidence to be able to make life changing changes. If you need to make some real life changes to find happiness, success, motivation, your life purpose or your self, I couldn't recommend Zoë enough. Her warm, articulate, humorous and nurturing approach provides a safe and supportive environment for you to make some real progress. I honestly haven't looked back.
Before the program my initial hesitations about coaching were that it might be a case of 'all talk, no substance' or perhaps a bit 'airy-fairy' and unrealistic. These feelings were completely dismissed after I started working with Zoe. I now feel more in control or accepting of situations. I have an inner-calmness and am much more content with life. Before the program, I was much more up and down. I tended to worry about where my life was going or wonder where it might go. Further, I seemed to have no real solution on dealing with those feelings.
After the program, I feel like I have more direction and purpose. And I feel more relaxed and less anxious. Probably the biggest step forward for me was identifying my personal values. I've now found a few ways to follow my passion and I've already recommended Zoe to plenty of people (maybe I should be on commission J).
Before the program I was stuck: I knew my current work role was not fulfilling however I didn't know what was really right for me. I knew I had to make a career change but was concerned that I could make the wrong one and would be no better off.
After the program, I felt Inspired and excited about changing to a new career that was in line with my values and passions. I learnt so much about myself. I would most definitely recommend this course! The program is very easy to fit into your life and it's very affordable.
I decided to get coaching mainly due to having several goals (some of which seemed to contradict each other) and flitting around from one to the other while never seeming to make any progress. I needed to clarify what I was doing and why and then put together a plan to get there. After speaking with several coaches I decided to go with Zoë as we seemed to click very quickly and she genuinely seemed to know where I was coming from. I was blown away by how much difference working with someone like Zoë has made.
After three sessions I had what can confidently be described as an 'aha moment' when everything seemed to come together and click with incredible clarity regarding what I am doing and where I want to be, including the goals that seemed to contradict each other.
I have no hesitation in recommending Zoë whether you are not sure where you want to be, or have an idea and want to get there as quickly and efficiently as possible!
Get the Intro Offer NOW...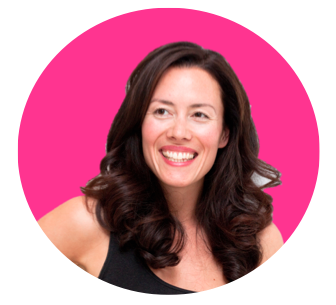 Zoë B is an established career strategist who helps smart professionals find and do work that they love.
Zoë 's initial career saw her found her own 7 figure marketing business, building strategic & creative solutions for global corporate brands such as Unilever, Sony & Paramount Pictures. Tired of the office politics and corporate environment, Zoe went through her own transformational career change to become a coach. She now lives on a beach in Sydney, working flexible hours with no office politics in sight.
Zoë founded the Simplelifestrategies.com blog in 2012 and attracts more than 15,000 people each month from all over the world who are looking to define 'successful living' on their own terms. Zoë now utlises her strategic skills to help other corporates figure out what they want to do next after the glamour of the corporate world has lost it's shine.
Zoë was personally invited by Arianna Huffington to write regularly for the Huffington Post in 2014, and also writes for MindBodyGreen and LifeHack.
If you're waiting for a sign, THIS IS IT! Join now to get the intro offer...
All featured client 'stories' demonstrate an idea of what is possible through this program. Purchase of this program does not in any way guarantee that you will find a career in 8 weeks. Success with this program will depend on the participants own dedication, input and commitment to completing all provided exercises and tasks both during and outside of the scheduled coaching sessions.

The services provided in this program are here to educate individuals on alternative choices when it comes to finding a new career. Zoe B is not in any way responsible for any decisions made by participants in this program. All participants take 100% responsibility for all actions taken as a result of this program and hold Zoe B harmless from all legal action relating to the program.

Copyright © 2015 Simple Life Strategies, All rights reserved.

No part of this web page or coaching program may be reproduced or transmitted in any form or by any means, mechanical or electronic, including photocopying and recording, or by any information storage and retrieval system, without permission in writing from Zoe B.