Media
Zoë B is an Expert for internationally recognized productivity site Lifehack. a regular contributor for global Wellness Site MindBodyGreen and has been featured in My Super Charged Life, the Tiny Buddha blog and MINDFOOD magazine.
Listen to Zoe's 2014 interview on MINDFOOD Radio – How to Make Your New Year's Resolutions Stick.
In 2014 Zoe joined forces with 31 Personal Development experts around the world to develop a 200+ page e-book and webinar series titled: New Year's Revolution.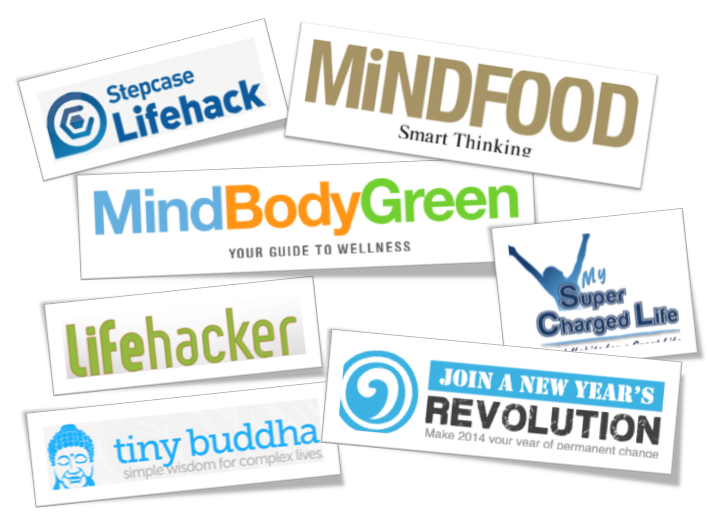 Simple Life Strategies also featured in the Wentworth Courier as one of the top Eastern Seaboard blogs.